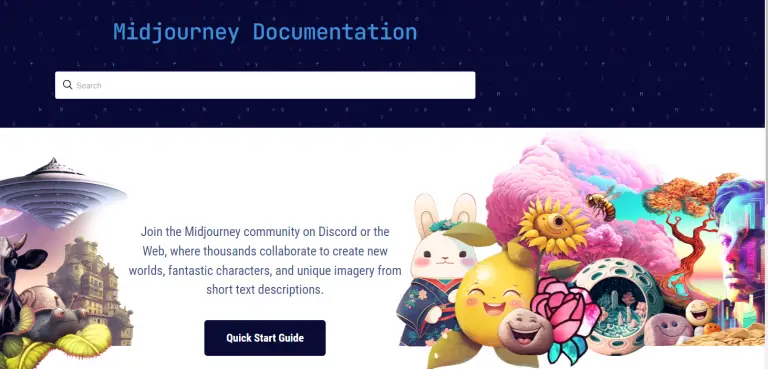 Midjourney is an AI art Generator developed by the Midjourney lab team in 2022. Users only need to input a text description to generate a picture that fits the text scene in a few seconds, and can also give feedback based on the generated picture and polish it again until the desired effect is achieved. Midjourney's picture art level can often reach the level of human painters. The work "Space Opera House", which won the first prize at the Colorado State Fair in the United States, was created by Jason Allen using Midjourney AI. Currently, the software uses the Midjourney V5 model. Compared with similar products, it has more knowledge about creatures, places, objects, etc., and is better at correctly processing the detailed texture of images, and is faster for complex images.
Price: Start with $10/month
Tag: AI art, Text-to-image
Release time: Aug.2022
Developer: Midjourney Lab
Short text to image function

Supports generating pictures of different artistic styles: oil painting, crayon, ink…

Support the use of emotional words to give personality to the characters in the picture.

Support image mixing to generate new images
Plan

Basic

Standard

Pro

Price

$10/month

$30/month

$60/month

Function

3.3hr/mo GPU fast response time
Up to 3 parallel processing items and 10 queued items




15hr/mo GPU fast response time
Up to 3 parallel processing items and 10 queued item.

30hr/mo GPU fast response time
Up to 15 parallel processing items and 10 queued items
Midjourney supports both PC and mobile devices, and it is loaded on the Discord platform to realize its functions. In addition to using Midjourney online through Discord on the web, you can also download the Discord desktop application or mobile APP. Click on the link below to download the version that is right for you.
How to Login in Midjourney
To use Midjourney products and services, you need to log in to Midjourney Discord. The specific process is as follows:
Open the

Midjourney

website

Click sign in in the upper right corner

Register or log in with your email.

If you are registering for the first time, you need to pass a human-machine test, and then a verification email with a link will be sent to your registered email address.

Click the link in the email to complete the registration.

After the registration is complete, the web page will jump to Discord Midjourney.

After registration, you can log in to your account using the steps above.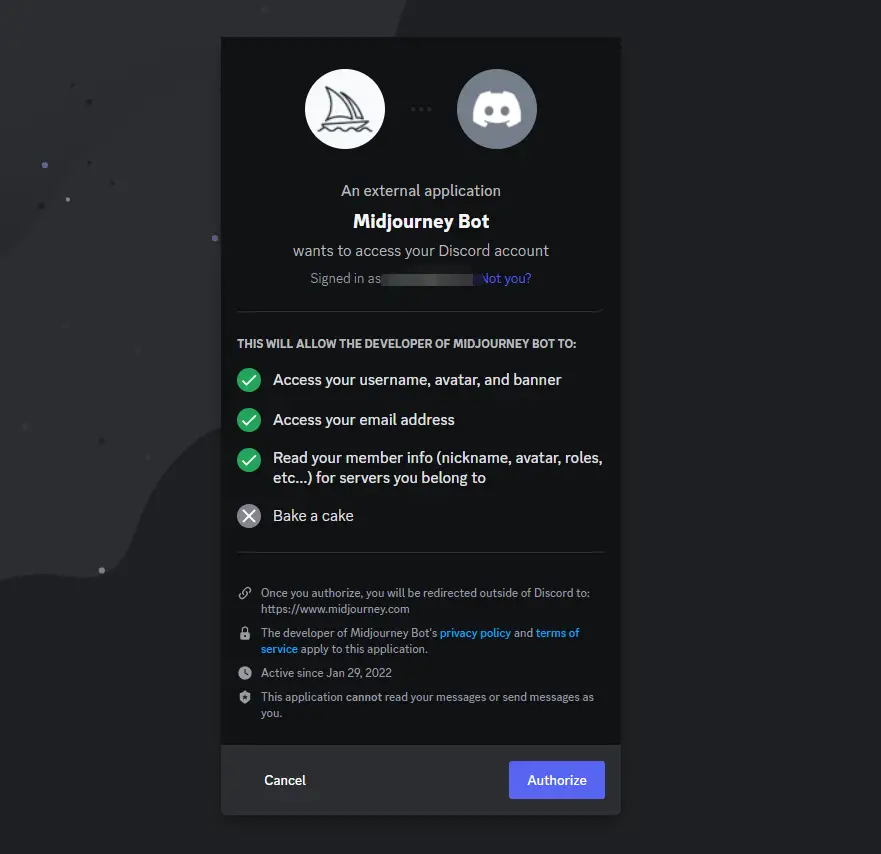 Open

Midjourney site

, click" Join the Midjourney Beta", and log in to your previously registered account.

You'll be taken to the Midjourney server on Discord.

First, find a channel.Select a newbies-# channel in the left sidebar.

Once in the chat room, use Discord Command in the bottom input bar to have a conversation with the chatbot. For example: enter /imagine prompt, and then enter your imagined descriptive words after the prompt.

Click Enter to send, AI will automatically generate a picture, and two rows of buttons will appear below the picture.

The U option allows you to zoom in on the image and add more detail. The V option creates variations, which produce a new image that is similar in overall style and composition to the selected image. The numbered numbers correspond to the picture positions.

After using the U option, a new set of options will appear below the picture. Use #Make Variations to create variations of images; use #Beta/Light Upscale Redo to further upgrade images.

If you want to save the image you generated, click on the image to open it at full size, then right-click and select Save image.

If you still have questions about this, you can refer to the tutorial on the official Midjourney website for help.

Midjourney is currently the most outstanding image generation tool, yet generating high-quality images can be quite challenging. The Midjourney Prompt Guide will provide you with a comprehensive guide on how to use Midjourney, covering aspects such as login methods, usage process, common commands and prompts, as well as prohibited words. Particularly in the prompt section, we will offer the most scientific and meticulous classification, aiming to help users easily master Midjourney's techniques and fully unleash the artistic creative potential of AI.
Midjourney prompts Example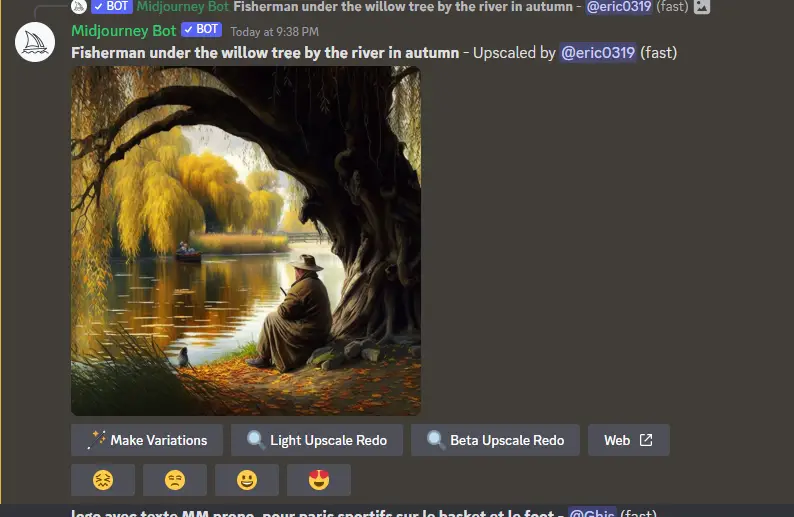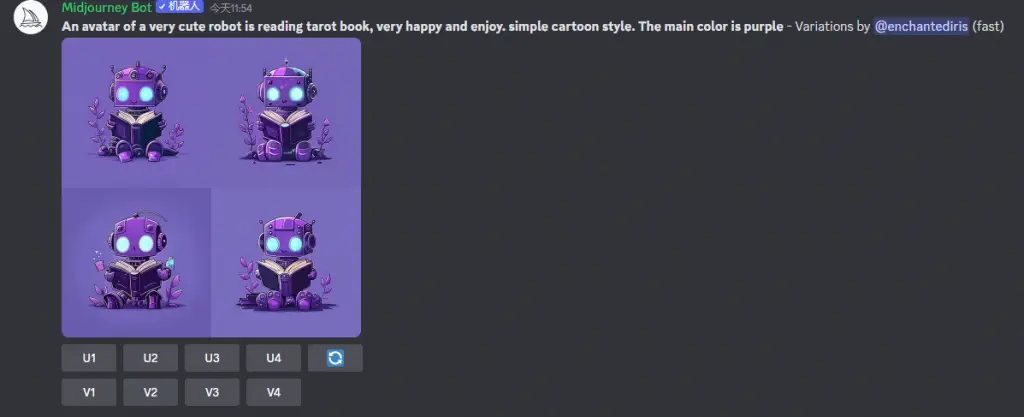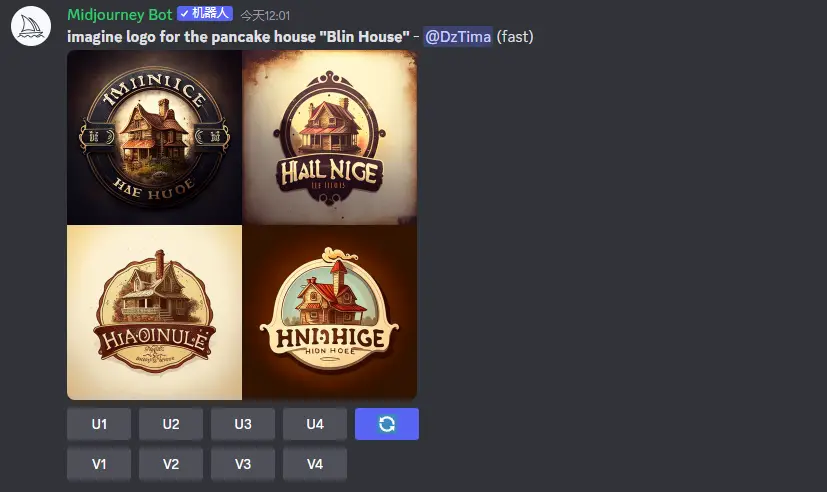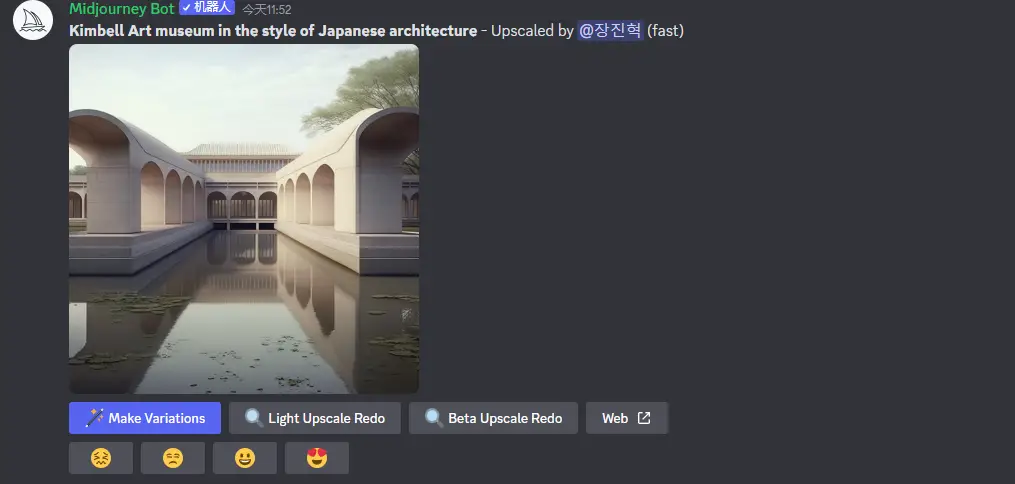 Ad Age: Midjourney, which enables advertisers to quickly create original content, is opening up new opportunities.

David Holz: Artists are Midjourney's customers, not Midjourney's competitors.
Popli Nic: The main problem is, the pictures produced by Midjourney. is trained from the artist's work. This is plagiarism of our creation.
Like DALL·E 2 or Craiyon, MidJourney is a Text-to-image AI.
Midjourney does not run as a web application. You need this in an application called Discord.
What kind of images does MidJourney create?
All kinds of. MidJourney is able to create illustrations in a variety of different artistic mediums, styles and historical eras.