Character AI:The Best Interactive AI Character Chat Bot
ChatBot is definitely the hottest word in the field of AI at now. The ordinary people  participating in this popular culture are more and more. The interactive friendliness of AI Chat depends entirely on the user's input commands and pre-set roles. How to make the experience better? There is no doubt that it needs  improving  the input command and create a perfect AI Character.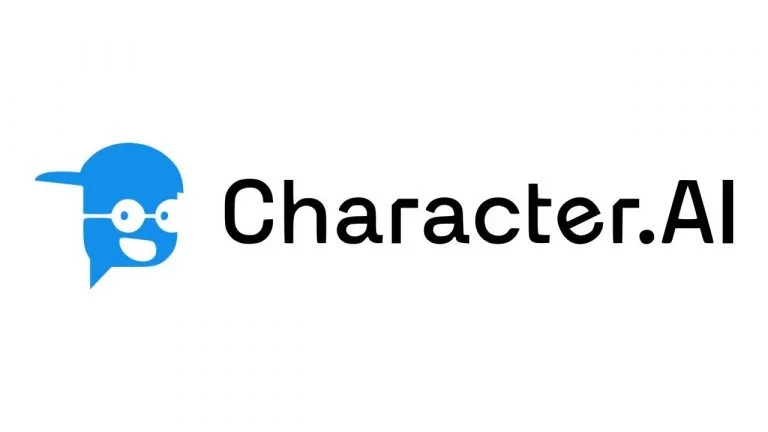 Character AI is a Chatbot Website based on large-scale natural language training, created by Noam Shazeer and Daniel De Freitas in September 2022. The biggest difference between Character AI and other Chatbots is that the website has pre-created many chat characters, such as celebrities, historical and anime characters. Users can chat directly with these characters, and of course they can also create their own characters. In addition, Beta Character AI  also can create rooms to support multiple people to chat with different characters.
Price: Free
Tag: AI Chatbot
Release time: September 2022
Developer(s): Character
Users: 5M+
Open the Beta Character AI website.
See the prompt, "Everything the characters say is made up! Don't believe everything they say, and don't take it too seriously. Characters may be wrongly offended – please flag these messages. Characters may be wrongly offended — Please flag these messages. It can be anything. Breakthrough artificial intelligence technology can bring all your thoughts to life." Then click "I understand".
Choose a character you are interested in in the Character AI playground and start chatting
Functions of Beta Character AI
Chat to Beta Character AI

Talk to Beta character already in Character AI

Create a multiplayer room for conversation

Write story with bot character ai

Play a game with ai Chatbot character

Use Character Brainstorm ideas

The Character AI community has thousands of characters to choose from, many of which are shared by users. As of February 2, 2023, Character AI has 19 themes:
Helpers

Games

Image generating

VTuber

Game Characters

anime

Famous people

Movies & TV

Language learning

Discussion

Religion

Anime character AI

Animals

Comedy

Chinese

Philosophy

Politics

Books

History
How to sign in Character AI?
There is no need to register during the Character AI trial period. If you want to chat more or create a multi-person room, you need to register and log in to the Character AI account. You can refer to the following steps:

Open the Beta Beta Character AI register link

Enter your email address and password, and you can choose to authorize accounts such as Google or FB

After entering the user name, click the "Join Character" button to complete the Character login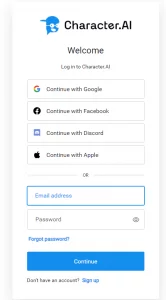 Who created Character AI?
Character is a full-stack artificial general intelligence (AGI) company founded by Noam Shazeer and Daniel De Freitas, who participated in and led the training of LLM and LaMDA.
Yes, Character AI is currently free for users to use.
Yes, Character AI is a safe chatbot, you don't have to worry about your privacy being leaked, the website will not store users' chat history.
Authoritative Information