AI Music Generator: 10 Best in 2023
With the continuous development of artificial intelligence technology, more and more maker music online appears in the market. These music generators can create new AI generated music by learning and analyzing the original music database, helping musicians, music producers and other music lovers to quickly create music with high quality and unique style. In this article, we will introduce 10 best AI Music Generators, which have excellent technical ability and excellent ai music creation ability, which can help users create amazing music works.
What is AI Music Generator?
AI Music Generator is a software tool that uses artificial intelligence technology to create music, and it can also be called ai song generator. They use machine learning algorithms, neural networks, and other AI techniques to analyze existing music, learn from it, and create new compositions that are similar in style, genre, and mood.
There are various types of AI music generators, some simple algorithms that can generate short melodies, some are random song lyric generators or rap song generators, and some have more complex systems that generate entire songs or even entire albums. Some song generators also allow users to customize aspects of the music, such as tempo, tempo, melody, and harmony.
AI Music Generator Features
The main function of AI Music Generator is to generate ai music of different genres.
Generating phonk music: Phonk is a subgenre of hip-hop and trap music that features vocals sampled from old Memphis rap tapes and samples from early 1990s hip-hop.
Generating hardstyle music: Hardstyle is an electronic dance music genre that emerged in the late 1990s.
Generating soft jazz music: Jazz is characterized by swing and blues notes, complex chords, calling and responding vocals, polyrhythms, and improvisation.
Generate piano relaxing music: This is a soft piano piece.
Generate youtube backround music: In fact, this is currently the most widely used field of AI Music Generator, including generating youtube meditation music, youtube royalty free music, easy listening music youtube and other types of music.
10 Best AI Music Generator
| AI Music Generator | Rating | Pricing | Device | Key Features |
| --- | --- | --- | --- | --- |
| | | | | generate 4-minute musical compositions with 10 different instruments |
| | | | | To make a song, add notes by clicking the grid |
| | | | | Quickly create unlimited song sketches on the go for free |
| | | | | Royalty-free music, AI generated for you |
| | | | | Leverage the power of AI to generate royalty free background music |
| | | | | Life-like and responsive vocals at your fingertip |
| | | | | The Artificial Intelligence composing emotional soundtrack music |
| | | | | Royalty FREE Music for Creators |
| | | | | Create original songs in seconds |
| | | | | compose unique mood-based music to suit every part of your video or podcast |
1. MuseNet: Experiment with AI-Generated Music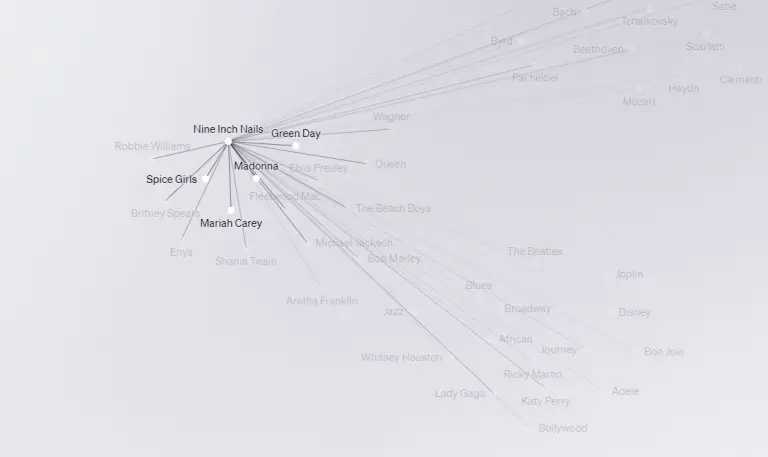 MuseNet is an experimental AI music generator from OpenAI. It can generate music based on famous songs and artists, blending different generational styles in novel ways. MuseNet is free to use and can compose songs with 4-minute track lengths using ten instrument types.
Pros:
Can generate music in various styles

Easy to use and experiment with

Free to access
Cons:
Not suitable for commercial use as the music is not royalty-free
Best for: People new to AI-generated music software or those wanting to create music industry mash-ups.
2. Google Music Maker: Integrating Open Source Music Projects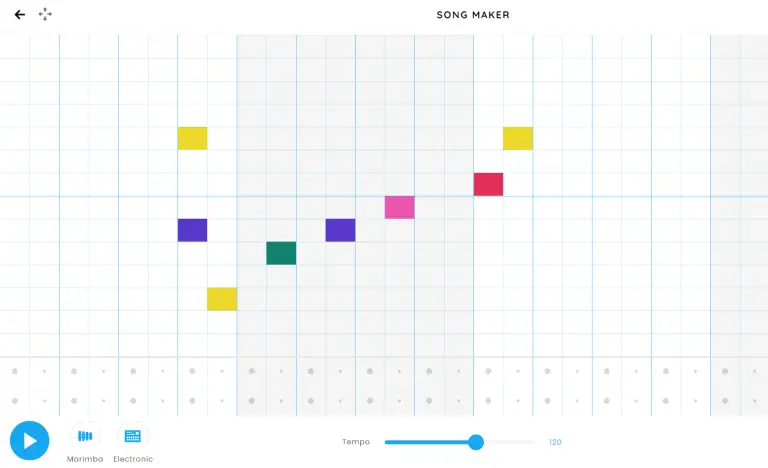 Google Music Maker is a free music-making tool included in Chrome Music Lab. It's an easy-to-use AI music-generating platform operated by Google, integrating functions of open-source music projects such as Web Audio API, WebMIDI, and Tone.js.
Pros:
Provides an interactive way to learn music theory.
Free and accessible on various platforms.
Suitable for educational purposes, especially in classrooms.
Cons:
Limited to platforms that support Chrome.
May lack advanced features for professional music production.
Best for: Educators, students, and hobbyists interested in learning music theory and experimenting with music creation.
3. Amadeus Code: AI-Powered Creative Music Assistant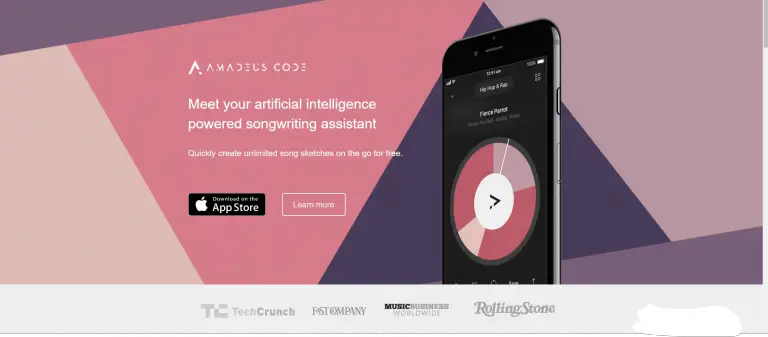 Amadeus Code is an AI-powered creative music assistant that excels at generating music and songs. It helps build songs from scratch and provides inspiration when you hit a creative roadblock.
Pros:
Collaborative software suitable for experienced music creators

Works well for generating music on mobile devices

Pay-as-you-go option available
Cons:
Better suited for experienced music creators rather than beginners
Best for: Experienced musicians and those who want to create music on the go.
Soundraw is an AI music generator that leverages machine-learning techniques. It allows customization of songs and provides permanent licenses for all creatives.
Pros:
Easy to use with adjustable tempo, key, and chord progression

Allows editing of music, such as instrument removal or intro adjustment

Suitable for personal or commercial use with the paid plan
Cons:
Best suited for those with some knowledge of music creation
Best for: Experienced musicians, brands, video game developers, and music producers.

Soundful is one of the best AI music generators for producing royalty-free background music. It offers mood and theme templates and provides creator licenses for different use cases.
Pros:
Easy for non-musicians to use

Free plan allows music download

High-quality music based on mood or style
Cons:
Can take a while to download
Best for: Creators, brands, and music composers, especially non-musicians.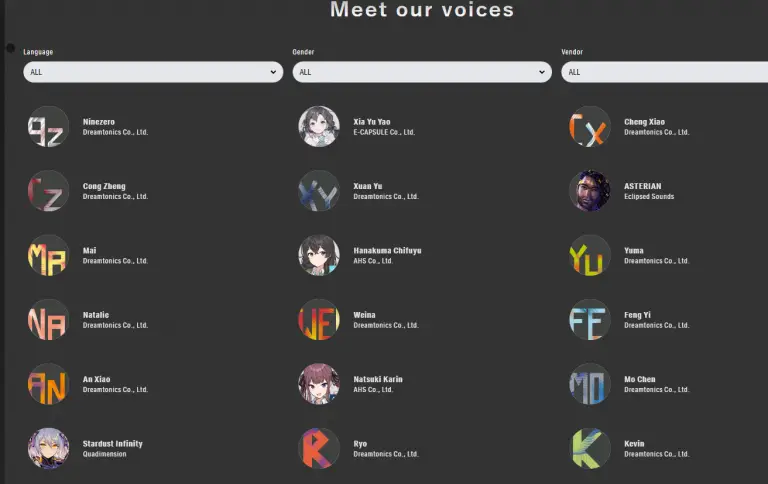 Synthesizer V is a cutting-edge AI music creation tool that offers unlimited vocal expressions. It allows users to experiment with an expanding inventory of voices, ready to plug-and-play with Synthesizer V Studio. Users can dive deeper and customize voices with dynamic vocal modes like chest, belt, and breathy. The tool also offers live rendering, visualizing modifications in waveforms in real-time, and cross-lingual synthesis, breaking the language barrier with voices available in English, Japanese, and Chinese.
Pros:
Expansive inventory of voices for diverse vocal expressions.

Real-time visualization of modifications through Live Rendering.

Cross-lingual synthesis, allowing voices to sing in multiple languages.

Compatible with Windows, macOS, and Linux, and runs natively on Apple Silicon.
Cons:
May require some musical expertise to fully utilize.

Limited to the three languages provided for cross-lingual synthesis.
Best for: Musicians, producers, and content creators looking for diverse vocal expressions and real-time customization in music creation.
7. AIVA: Simplifying Music Production
AIVA simplifies music production with AI-powered algorithms. It offers preset algorithms for composing music in predefined styles and includes full monetization capabilities.
Pros:
Ability to create music in pre-set styles

Affordable with different plans, including a free version

Suitable for social media and commercial purposes
Cons:
Pro Plan required for extensive commercial use
Best for: Indie game developers, composers, novice musicians, and anyone needing simplified music creation.
8. Ecrett Music: Royalty-Free Music for Creators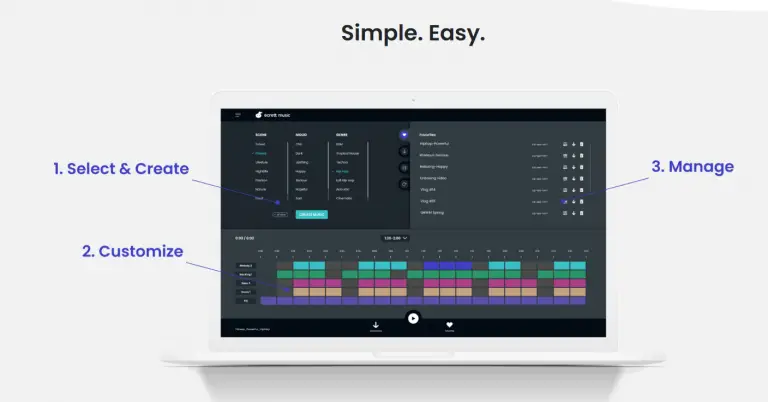 Ecrett Music is an AI-powered platform designed to create royalty-free music effortlessly. With over 54 million combinations of music created by AI, Ecrett offers a simple and intuitive interface that requires no musical knowledge. Users can select from various scenes, moods, and genres, and Ecrett AI will create music based on those choices. The platform also allows customization of instruments and structure with just a few clicks.
Pros:
Simple and intuitive UI, suitable for users with no musical background.

Royalty-free licensing for various content types, including games, videos, podcasts, and ads.

Regularly updated with 500K+ new patterns added monthly.

Affordable pricing plans, including a free option.
Cons:
Limited to the customization options provided.

Not meant to be edited or distributed as a standalone music file.
Best for: Content creators looking for an easy and affordable way to add customized music to their projects.
9. Boomy: Unleashing Creativity with Generative Music
Boomy is an AI-powered platform that enables users to create original songs in seconds, even without prior musical experience. It offers a unique opportunity for artists to submit their songs to streaming platforms and earn revenue. Boomy fosters a global community of artists empowered by generative music, providing a space for creativity and collaboration.
Pros:
Allows creation of original songs quickly and easily.

Enables artists to submit songs to streaming platforms and earn money.

Offers an auto-vocal feature for added creativity.

Supports a global community of artists, encouraging collaboration and innovation.
Cons:
Limited information on customization and control over the music creation process.

May not be suitable for professional musicians seeking advanced features.
Best for: Aspiring musicians, content creators, and hobbyists looking to explore music creation and join a community of like-minded artists.
10. Beatoven.ai: Customizable Royalty-Free Music for Every Story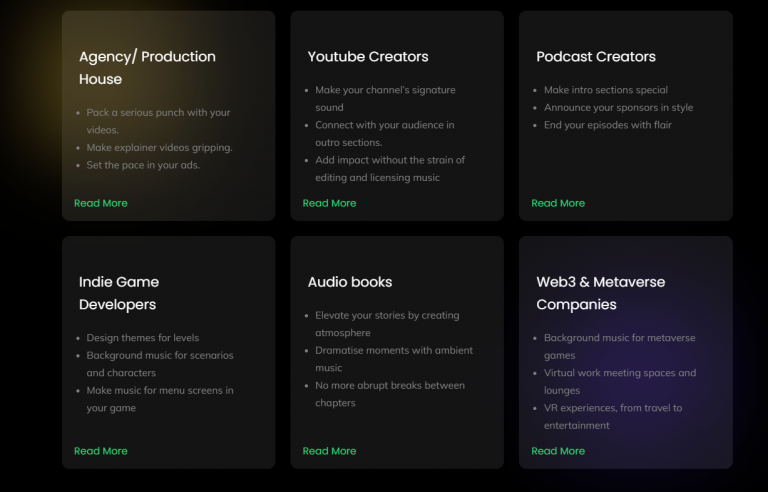 Beatoven.ai is an AI-driven platform that specializes in generating unique mood-based music to suit various parts of videos or podcasts. It offers a simple four-step process to create music: pick a genre/style, make cuts for different moods, choose from 16 moods, and hit compose. The platform is designed to cater to a wide range of creators, including agencies, YouTube creators, podcast creators, indie game developers, audiobook producers, and Web3 & Metaverse companies.
Pros:
Easy-to-use interface with a step-by-step process to create custom music.

Offers a rich selection of genres and moods for precise customization.

Suitable for various content creators, from video production to virtual reality experiences.

Provides production-ready music with industry-standard mixing and mastering.
Cons:
Licensing terms grant all copyrights to Beatoven, limiting ownership for creators.

May require some understanding of musical moods and genres for effective use.
Best for: Content creators across various domains looking for an easy way to create unique and mood-based music for their projects.
That wraps up some of the most impressive and innovative AI music generators for 2023. From creating original compositions to remixing existing tracks, these tools are no longer limited to the mechanical execution commands of "write a song for you" in the past,Pushing the boundaries of what's possible with artificial intelligence in the music industry. With the ability to analyze data, recognize patterns, and learn from user input, these AI music generators are changing the way we make music. Although we can't say that AI music is the best in music, as technology continues to develop, we can imagine how exciting AI-generated music will be.