Synthesizer V: A Powerful AI Generator to Create Music Just by Text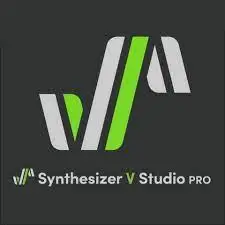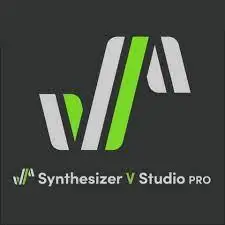 Synthesizer V is an AI online audio synthesis tool, which can convert text lyrics and melodies input by users into real vocal music, and also supports custom singer's timbre, pitch, music effects, etc. Different from traditional sampled audio sources, it uses AI and machine learning-based technology to simulate the voice of a human singer, making the audio more natural and vivid.
Price: Free or starting $89
Tags: Voice, Text-To-Music
Release Time: 2018
Developers: Dreamtonics
Functions of Synthesizer V
Input lyrics and melody, automatically generate realistic vocal singing

Customize the singer's tone, pitch, music effects and more

Adjust the rhythm, speed, volume and other parameters of the song

Support for multi-track recording and editing

Support exporting songs as WAV or MIDI files
How to use Synthesizer V?
Synthesizer V does not require users to create an account or log in to use the software. The usage process is as follows:
Install and open the software

Create a new project, enter lyrics and melody

Choose a singer and voice

Adjust the rhythm, speed, volume and other parameters of the song

Multitrack recording and editing

Export songs as WAV or MIDI files
Synthesizer V App Download
Visit the official

Synthesizer V

website

Click the "Download" button at the bottom right of the page

Choose free or paid version, download

After the download is complete, open the installation file and follow the on-screen instructions to install the software on your computer.
Attention: Synthesizer V is not freeware, you need to buy Pro Edition to use the full version. However, you can try the free basic version before deciding to buy.
Plan

Free

$89(Tax excluded)

Project

Up to 3 tracks

Unlimited tracks

AI Pitch Generation

Default configuration only

Customizable

Rendering

Up to 2 cores utilization

No core limits

Integration

VST3/AU plugin

ASIO support (Windows)

Jack support (Linux)







Extra services

Cross-Lingual Synthesis,

AI Retakes,

Isolated Aspiration Output,

Vocal Modes,

Tone Shift parameter,

Microtonal Adjustment,

MIDI keyboard support and Metronome,

Lua/Javascript Scripting






Synthesizer V Technical Principle:
Synthesizer V uses deep learning technology to implement an acoustic model that converts input lyrics and melodies into realistic vocal singing. It uses a sequence-to-sequence model with multiple recurrent neural network layers, where the input sequence is a representation of the lyrics and melody, and the output sequence is the corresponding acoustic representation of the vocal singing.
Prophet V and Synthesizer V
Prophet V is a software synthesizer developed by Arturia, which is not directly integrated into Synthesizer V. However, it is possible to use Prophet V as an external instrument to Synthesizer V by setting it up as a VST or AU plug-in.
To use Prophet V with Synthesizer V, follow these steps:
Make sure you have both Synthesizer V and Prophet V installed on your computer.

Open Synthesizer V and create a new project or open an existing one.

Go to the "Instrument" menu and select "External Instrument".

In the "External Instrument" window, select Prophet V from the list of available plug-ins.

Select the appropriate settings for Prophet V, such as MIDI in and out, audio out and other parameters.

Click "OK" to add Prophet V as an external instrument in Synthesizer V.
Once Prophet V is set up as an external instrument, you can use it like any other instrument in Synthesizer V. For example, you can create MIDI tracks and use them to trigger the Prophet V's sounds, or you can use Synthesizer V's audio effects to process the Prophet V's output.
Attention: Using external instruments with Synthesizer V requires some knowledge of MIDI and audio routing, and you may need to refer to the owner's manual or online resources for more detailed instructions.
Synthesizer V Vocal Haiyi
Haiyi is a Chinese virtual singer in Synthesizer V, developed by Beijing Shengku Technology Co., Ltd. Haiyi's voice artist is Chinese singer Huazheng Anly, whose singing voice is natural, fresh and sweet.

Synthesizer V includes multiple virtual singers: Chinese virtual singer Haiyi, Japanese virtual singer Eleanor Forte, Japanese virtual singer Sakuranoそら, English virtual singer Genbu, etc. Users can use Synthesizer V to create and edit the songs of these virtual singers, using various tools and features to adjust their timbre, pitch, pronunciation and other parameters.

Haiyi is an important part of Synthesizer V and is one of the software's Chinese voice engines. Users can use Synthesizer V to create their own songs, have Haiyi sing, or collaborate with other virtual singers.
Can Synthesizer V completely replace a real singer?
The performance of Synthesizer V is not yet comparable to that of a real singer, but it can generate very realistic vocal singing.
Can Synthesizer V be used with other software?
Of course. Synthesizer V supports VSTi plug-ins and ReWire, and can be used in conjunction with other music software.