Soundful: Generate Complete Songs Just One Click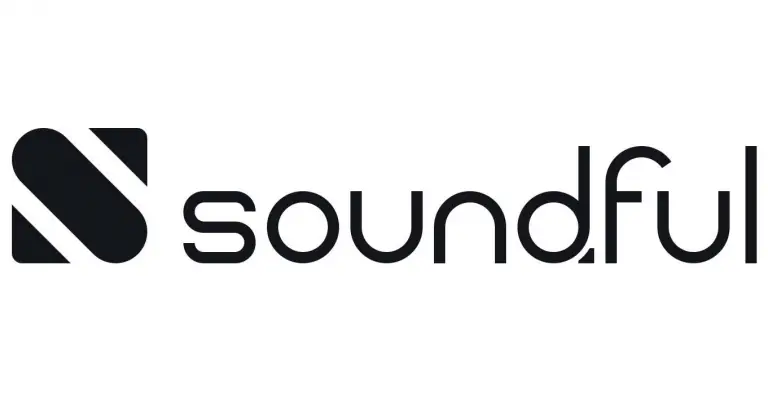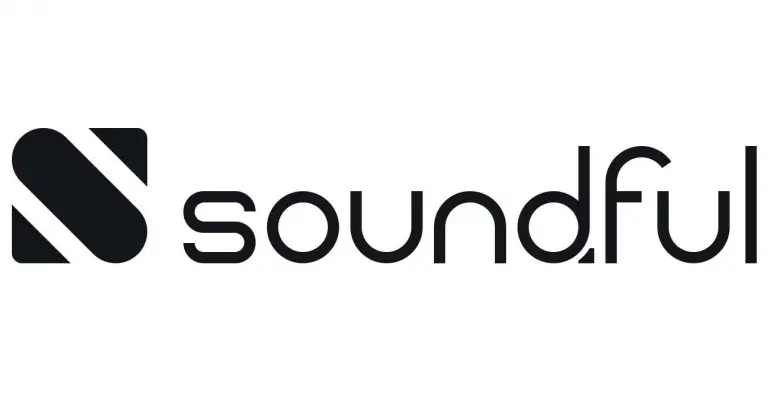 Soundful is an AI music generator created by Diaa El All in 2021, which allows users to generate music by selecting music styles and setting related parameters. It can also adjust the music based on text prompts entered by the user. All songs generated by Soundful are original AI creations, so users need not worry about infringing on someone else's music copyright. Users can also share their creations on social media platforms such as YouTube and TikTok. When a shared song receives a certain amount of traffic, the creator can also earn a profit. Soundful's mission is to make music creation easy.
Price: Starting free
Tag: AI music generator
Release time: 2021
Developer(s): Soundful
Users: 190K
Automatically generate songs: Soundful allows users to automatically generate music by selecting relevant information about the music

Multiple Genres: Soundful allows users to choose songs from multiple genres, from classical to pop, all styles are available

Support customization: Users can freely adjust music parameters and create unique music freely

Support download: Soundful allows users to download the created music for various purposes

Support text to music: Soundful allows users to create music by entering text prompts
Enter

the Soundful website

, click "Login" in the upper right corner

Enter your Soundful account password, or log in directly with your Google account

Click "Sign up" below to complete the login

If you do not have a Soundful account, please click "I need to create an account"

Enter your username, email address and password

Click "Sign up for free"

Read and accept the terms of use and service policy, then click "Continue" to register successfully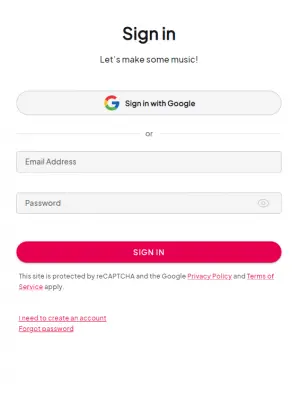 Enter

the Soundful website

and complete the login

Click "Create"

Choose a song template, such as Rame, Dreamy, Relaxing, etc.

Choose your music parameters, or directly enter text prompts

After selecting the relevant data, click "CREATE PREVIEW"

Wait a moment and the music will be created

You can listen to it, if you are not satisfied, you can continue to adjust, if you are satisfied, then you can download it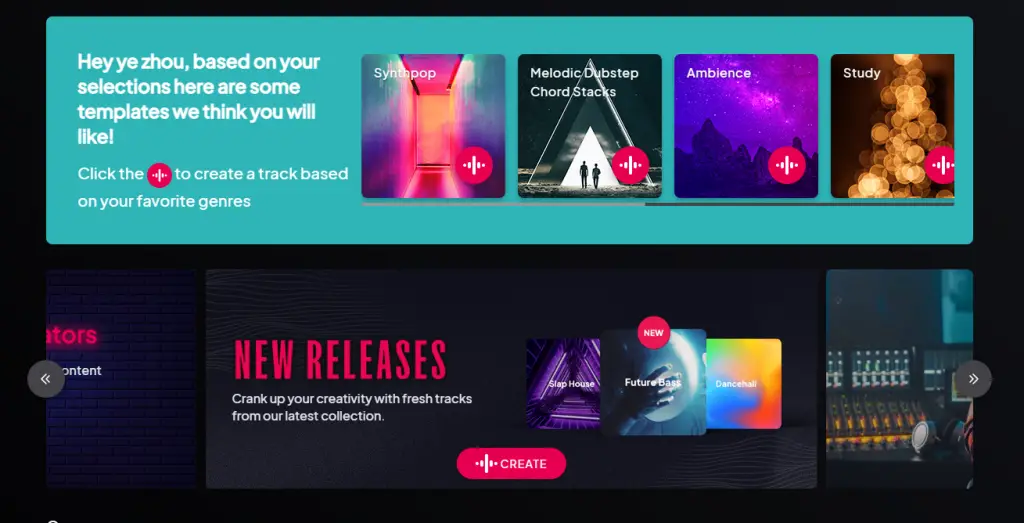 Soundful has three pricing plans, as shown in the table below. Among them, the enterprise model charges are not fixed, and the specific price is determined by the needs of the enterprise.
Plan

STANDARD

PREMIUM

ENTERPRISE

Price

FREE

$7.42

CUSTOM

Function

10 downloads per month

1 stem pack per month

Unlimited track creation

Unlimited personal use

Unlimited track downloads

Unlimited loop downloads

Unlimited social monetization 

5 stem packs per month

Customized licensing terms

Customized templates

Monetize your templates on Soundful

Dedicated team
Andy: I created a lot of songs with Soundful, and my friends praised it as great!
Geoffery: Soundful is easy to operate, really, I recommend it to everyone!
Laurence: Soundful provides many types of music, and you can also adjust it yourself, which is really great.
Soundful is an AI music generator, which can automatically generate music according to the parameters set by the user, and also allows users to adjust the music by entering text prompts
Who are the founders of Soundful?
It was Diaa El All who created Soundful in 2021.
Is Soundful royalty free?
Yes, the music generated by Soundful is royalty-free, you don't have to worry about royalties.