Voiceline: The Most Accurate and Efficient AI Speech Transcription Tool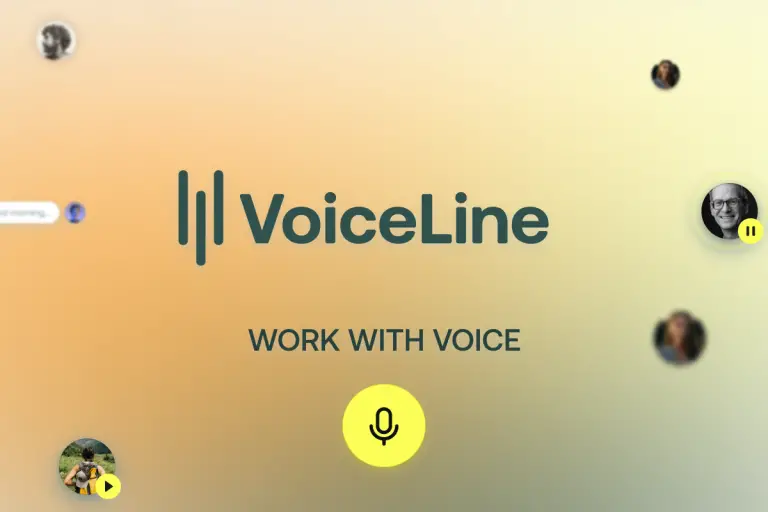 Voiceline is an AI-based speech-to-text tool that enables fast file synchronization across any application or device. It has many features, including speed, accuracy, personalization, and user-friendliness. By replacing meetings and efficiently utilizing fragmented time, Voiceline speeds up communication and improves users' work efficiency. Voiceline is both intuitive and powerful, with a new user interaction experience that allows users to quickly locate the desired speech time by previewing text and clicking on keywords. The accurate transcription based on AI makes the content of voice messages fully transparent and easy to understand.
Price: Starting free
Tag: Productivity
Release time: Unknown
Developer(s): Voiceline
Accelerating document reporting and handover: Users can use VoiceLines at any time to quickly record and share ideas, making communication between users more efficient.
Recording good ideas anytime: Whether users are in the car or at home, they can open Voiceline and record new ideas and thoughts.
Text interaction: By clicking on the text users want to listen to, the system can automatically locate the corresponding speech, making message reading more efficient and convenient.
Voiceline is a mobile application software developed for mobile users, and users can download the app to use on their iOS and Android mobile devices.
Voiceline is provided for free, but some features may require subscription payment or in-app purchase. The following are its subscription purchase fees:
PLAN

TEAM COLLABORATION

SALES PROFESSIONAL

Price

12€

per user/month

39€

per user/month

Functions

Unlimited VoiceLines

100+ integrations like Google Docs, Office 365, Notion, Asana and many more (Chrome & Edge Browsers)

Smart summaries / tl;dl's (Beta)

Custom vocabulary on user level

Unlimited Archive of VoiceLines

Async availability with VoiceLine VoiceBox (R)

Everything included in team collaboration, plus…




Salesforce / Hubspot / Pipedrive / Other CRM functionality

Smart bullets

Personal customer success manager for teams with 10+ seats

Sales analytics dashboard and activity monitoring
Voiceline has a package available for users, and customers can purchase the package on demand.
Can I use VoiceLine for my CRM?
As a plug and play solution, Voiceline supports most popular CRM. In general, VoiceLine is compatible with any CRM that supports apis. If your CRM is not listed, please feel free to contact Voiceline official staff.