Smodin: Sign-Up, Access & Use Guide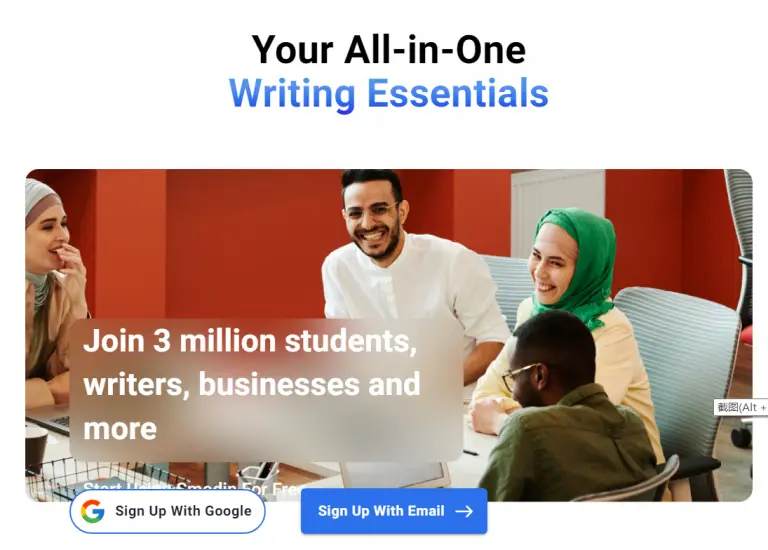 Smodin is an all-in-one AI writing assistant designed to help students or writers who need to write get their work done. Smodin can help users generate high-quality, structured text content anytime, anywhere, and provides text rewriting tools and plagiarism checking tools. Smodin can also provide a lot of help, such as faster data search, more innovative ideas, more detailed question answers, comprehensive subject knowledge, etc. Smodin gives the most diverse help to writers.
Price: Starting free
Tag: AI writing, AI Answer Generator
Developer(s): Smodin LLC
Text writing: Smodin can help users write the text content they need

Diverse tools:

Smodin provides a variety of tools to use, including advanced AI tools such as text writing, content rewriting, duplicate checking, etc.

Advanced intelligence:

Smodin's advanced intelligence can quickly generate high-quality, structured content

Multidisciplinary content:

Smodin provides detailed material for many subjects, including biology, history, chemistry, and more
Smodin currently only provides online use of the Web version. If you have relevant needs, you can go to the official website to learn more.
Smodin has free usage as well as various pricing models, as follows
Plan

Limited

Essentials

Productive

Price

Free

$10/month

$29/month

Function

3 Writing Credits / day

5 Daily entries for rewriter, plagiarism checker, and translator

1000 Characters / Text

100 Writing Credits / Month

Unlimited rewrites and plagiarism checks

1000 Characters / Text

Access all Author features

Everything In Essentials
500 Writing Credits / Month
12,000 Characters / Text
Access Long-Form AI Writing
Rewrite 1M Characters using Credits
Smodin is an all-in-one writing platform that offers a range of tools to assist users in their writing and research endeavors. To use Smodin:
Visit the

Smodin website

.

Click on "Get Started For Free" to sign up.

Once registered, users can access various tools like the Text Rewriter, Plagiarism Checker, AI Writer, and more.
Smodin leverages advanced AI technology to provide users with high-quality, structured text complete with references. The platform offers tools like:
Smodin Author: Allows users to write anything, anywhere, anytime, and even automatically generate references in MLA and APA formats.

CHATin: An AI writing companion that combines the power of Smodin, Google, and ChatGPT. It helps users know the source of the information provided by the AI.

Research Tools: Smodin aids research with AI-powered tools, ensuring comprehensive and accurate results. It also provides instant feedback on text improvements and uses reputable sources for references.
Top 5 Smodin Alternatives
ChatGPT: A popular chatbot that integrates with Google Search, offering up-to-date information on various topics.

Copy AI: Another AI writing tool that provides content creation solutions for different needs.

Jasper AI: Known for its advanced AI writing capabilities, similar to Writesonic.

Writesonic: A comprehensive AI writing tool with a plethora of features tailored for writers, marketers, and entrepreneurs.

Rytr: An AI writing tool with a focus on generating short paragraphs and limited content creation tools.
Does Smodin support other languages?
Yes, Smodin has a translation feature and supports ten languages.
Smodin is available for free.
How is the quality of Smodin's articles?
Smodin's powerful AI generates high-quality, structured articles.