NovelAI: An AI Online Writing Assistant that Generates Images
The application of AI technology has spread across various industries, have you ever considered using AI technology to help you write articles? With the help of Novel AI's artificial intelligence algorithm, anyone, regardless of their technical level, can publish high-quality literary works! Novel AI has recently launched a new image generation service, where images can be generated based on text, increasing the interest of the article and allowing you to unleash your creativity!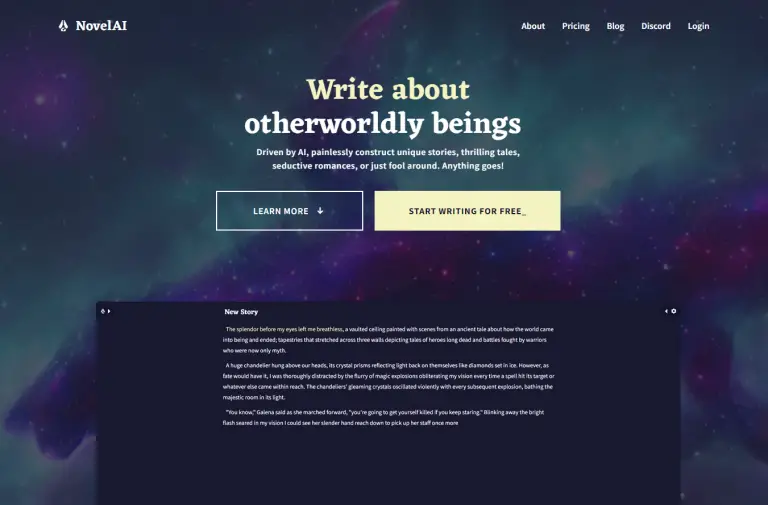 Novel AI is an online novel writing assistant developed by Anlatan Inc, based in the United States. It was released as a test version on June 15, 2021. Its main features include AI-assisted writing, creating romantic or exciting stories, and providing virtual companionship.The Novel AI playground can create content based on your input, maintain your perspective and style, and help you improve your writing. The AI technology, trained on natural language models, enables everyone to turn their ideas into high-quality literary works. On October 3, 2022, Novel AI introduced the online text-to-image generation feature. Anlatan Inc. claims that the generated images are the personal property of the users and that the images will not be stored on their servers, effectively protecting users' privacy.
Price: Free
Tag: AI writing assistant
Generates new plot, characters and setting based on user's preferences

The NovelAI server is encrypted, effectively preventing the leak of user personal information and created works

The color scheme, font and size of the editor can be changed at will

The NovelAI Diffusion Anime image generation experience is stunning and a creative tool provided to users to freely depict their vision

You can use the NovelAI Diffusion Furry (beta) to make anthropomorphic animal-themed content

The NovelAI Text to Image Generator tool is supported by Stable Diffusion

Users can write in the style of their favorite authors such as Stephen King or William Shakespeare
Examples of NovelAI Writing
My Personable Demon

Between the Spark and the Burn

A Demonic Prayer

Swipe Right for Vampire: An AI Parody Romance Novel (the first AI novel with romance).

The Story of Your Life

A Thousand Generations

Half-Love

The Distinguished Predicament
To Register for a NovelAI Account
Go to the NovelAI website

Locate the NovelAI

register link

at the top

Enter your email and password, and click the start writing button

Verify the validity of your email address

Log in to your NovelAI account and start writing.
See more:How to Use NovelAI Image Generation?
First, go to the official website . Here, you will see three modes to choose from

Then select the mode that interests you the most, tell a story, generate a picture, or embark on a text adventure. Let's use storyteller as an example

Enter text in the designated area and click the send button in the lower right corner

Just a moment, NovelAI will help you refine your story. If you are not satisfied with the result, you can click the retry  button to rebuild your story
The images generated by NovelAI are predominantly in the style of Japanese manga, and this is a paid service. If you wish to experience it, you need to purchase a package first (refer to the price table for specifics)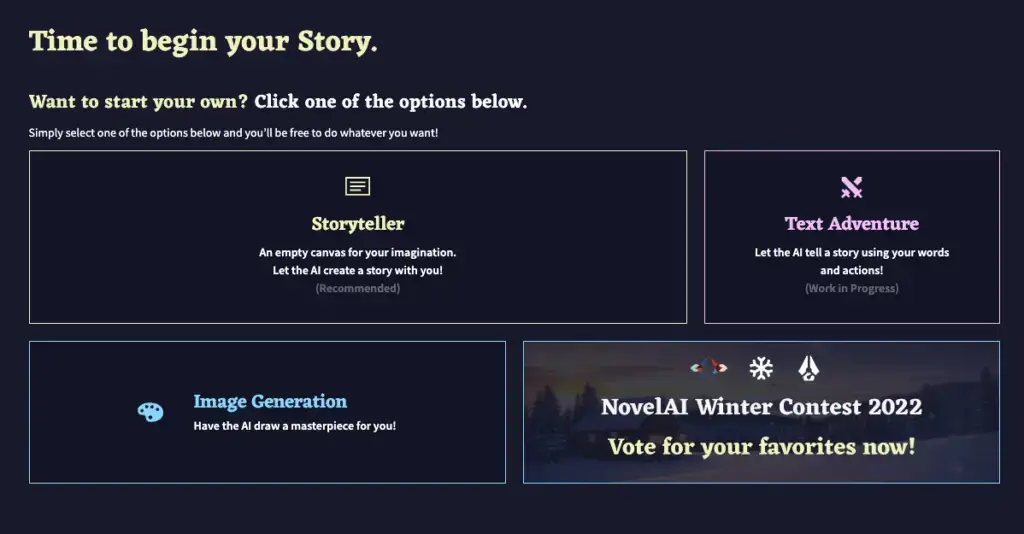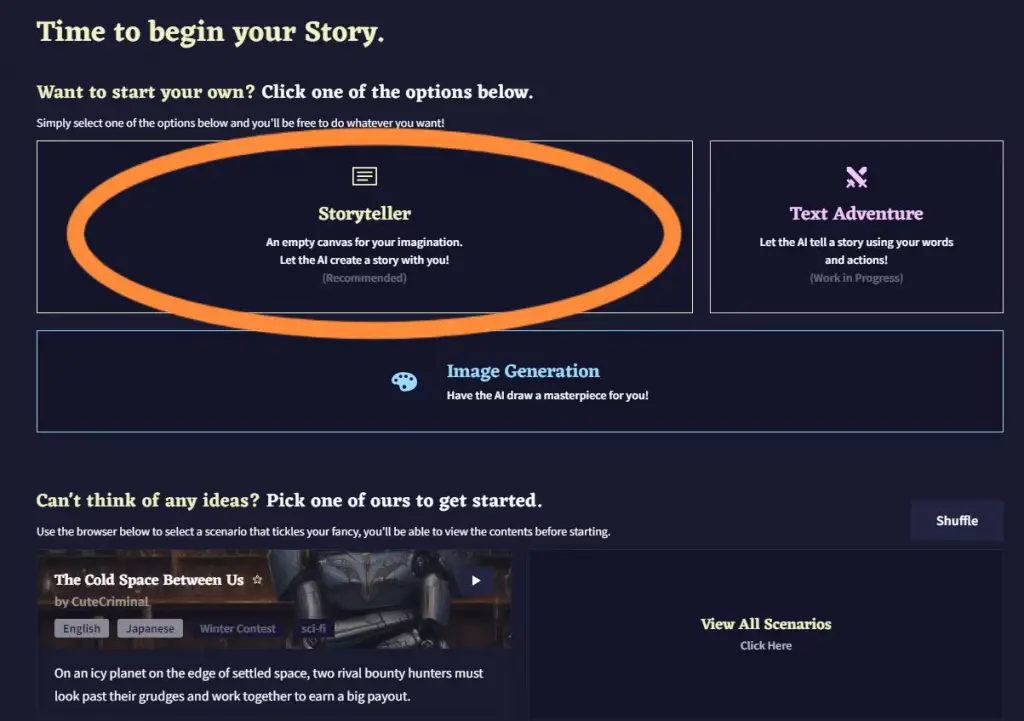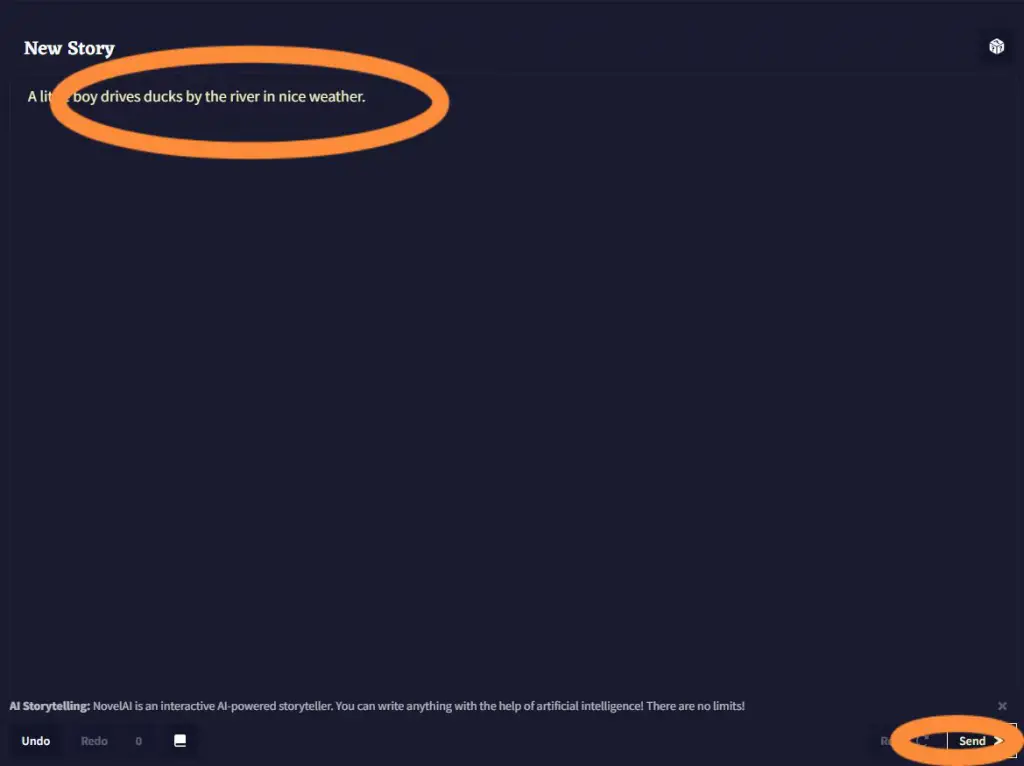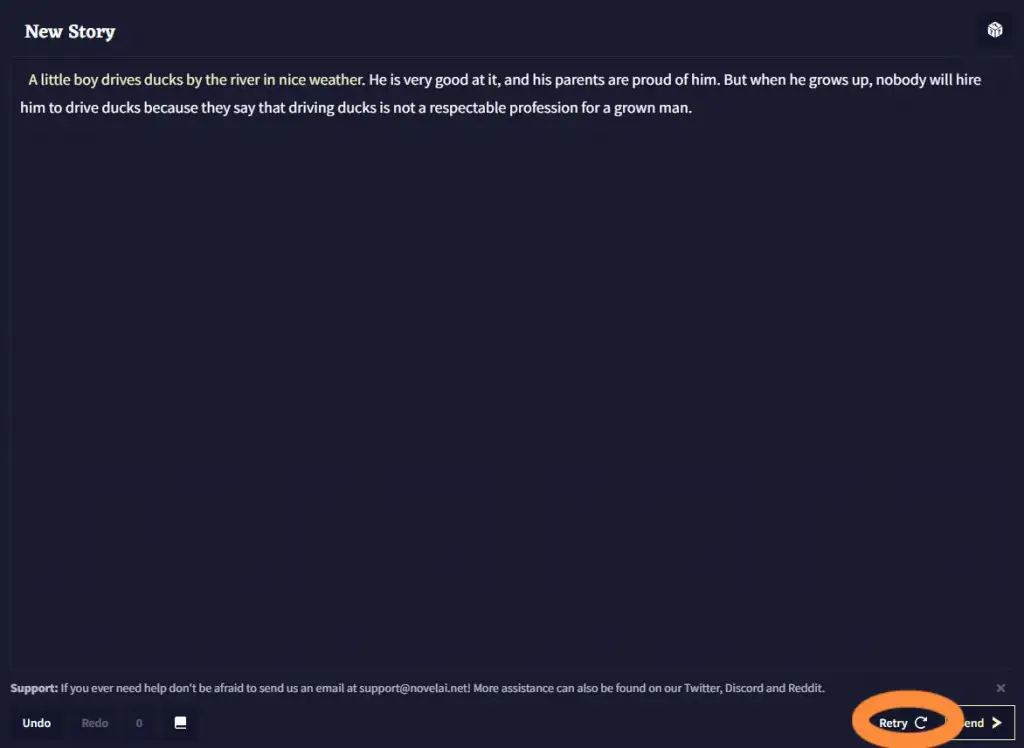 The NovelAI Lorebook is a pre-created collection of NovelAI prompts that can be used as a reference when one lacks inspiration in their writing. Information can be found in a Novelai Reddit post.
The basic version of NovelAI is free, but there are limitations and the image generation feature is not available. Please refer to the table for specific pricing information.
Price

Free Trial

$10/month

$15/month

$25/month

Function

Access to Euterpe, our Second Best AI Storyteller
100 Free Text Generations*
2048 Tokens of Memory
100 Free AI TTS Generations

Access to Euterpe, our Second Best AI Storyteller
Unlimited Text Generations
1024 Tokens of Memory
1000 Anlas
Advanced AI TTS
Image Generation

Access to Euterpe, our Second Best AI Storyteller
Unlimited Text Generations
2048 Tokens of Memory
1000 Anlas
Advanced AI TTS
Image Generatio

Access to Krake, our Best AI Storyteller
Unlimited Text Generations
2048 Tokens of Memory
10,000 Anlas
Access to new Experimental Features
Advanced AI TTS
Image Generation
Authoritative Information