Magicblog: An AI blog Writing Assistant That Generates Articles Just One Click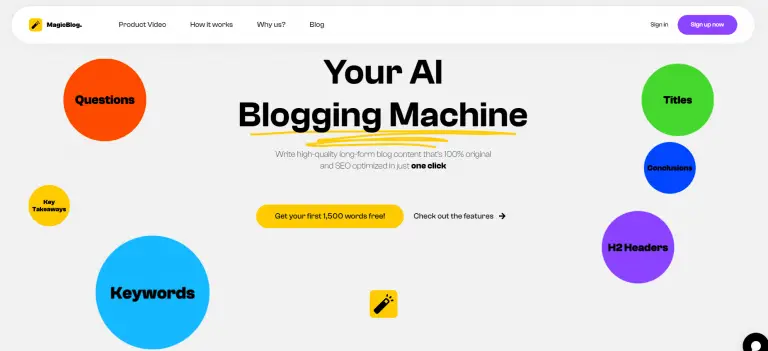 MagicBlog is an AI writing assistant created by Ashutosh Garg and Mc Elish that helps users quickly create high-quality blog posts. The platform provides a variety of functions to help users generate text content. Users only need to enter titles and keywords, and Magicblog can automatically generate a complete blog article in a few seconds. The generated AI text is similar to the human-written text. After the AI text is generated, it can be manually modified or regenerated if the user is not satisfied.
Price: $0.001/word
Tag: AI writing
Developer(s): Ashutosh&Mc Elish
Users: 26K
Automatic text generation: You only need to enter keywords and titles to automatically generate complete blog posts

Provide content structure suggestions: Magicblog will provide suggestions for your article outline to help you better arrange chapters and paragraphs

Support free editing: After Magicblog generates articles for you, you can continue to modify them manually

100% original content: The blog articles created by Magicblog are all original, rather than plagiarizing works on the Internet

Avoid detection: AI text generated by Magicblog is so similar to human-written text that it is almost undetectable
To enter

the  Magicblog website

, you need to register a Magicblog account first

Click "Sign up now" on the upper right

Enter user name, email address and other information

Click "Create account"

Check your email to see if you have received the verification link, if yes, please click the link, if not, please click "Send again"

After clicking the verification link, you will be automatically logged in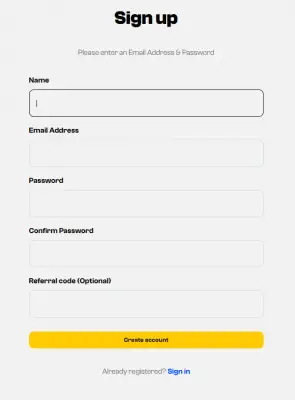 Magicblog is not billed through a monthly subscription. How much it will cost to use Magicblog depends on the word count of your article, and each word Magicblog will charge $0.001.
Alison: I ask Magicblog generate blog posts for me and the article it writes so vividly!
Emily: The operation is very simple, and it only takes a few seconds to wait, which is amazing
Kevin: Magicblog is so awesome, I doubt I can even write articles that good myself.
Magicblog is an AI writing assistant. Users only need to enter titles and keywords, and it can automatically generate blog posts
No, it's not free, it will be charged according to the word count of your article, $0.001 per word.
How to write articles with Magicblog?
Enter the official website of Magicblog and complete the login. Then find the entrance to generate articles and enter your title and keywords.