Chatsonic: Best ChatGPT Alternative as Writing Assistant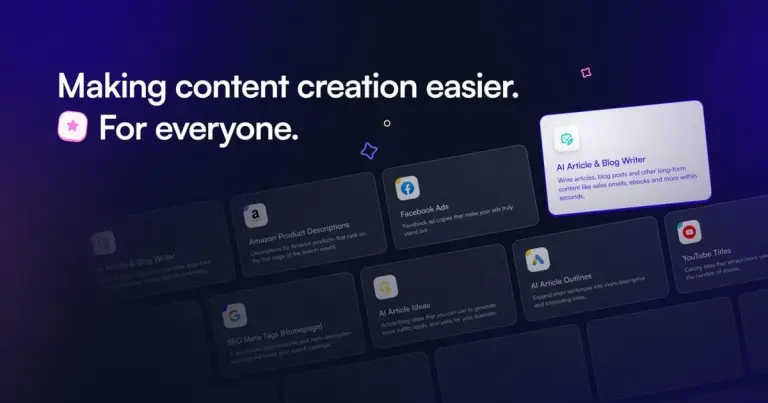 Chatsonic is a powerful AI writing assistant developed based on the GPT-4 natural language model, hailed as the best alternative to Chat GPT. It can help users find creative ideas that meet their needs in a short amount of time, as well as directly assist users in content creation to save more time and improve their writing efficiency. Chatsonic's functionalities are incredibly robust, and it can be used on various media platforms, whether it's generating articles or providing detailed product descriptions for online stores. It can greatly help users overcome the hassle of thinking, and simple operations can yield huge returns.
Price: Starting free
Tag: AI write sonic
Release time: 2023
Developer(s): Writesonic
GPT-4 Powered: Chatsonic can invoke the GPT-4 model to generate higher quality articles for you.

Internet Connection: Chatsonic is integrated with Google search, which can retrieve real-time information from the Internet.

Text-to-image/Text-to-text: In addition to the powerful text generation function, Chatsonic also integrates the image generation function of the Dall-E model.

Support voice interaction

provide API
You can download the app on your mobile device from the Google Play Store 
ChatSonic iOS app has not been officially released, please wait patiently.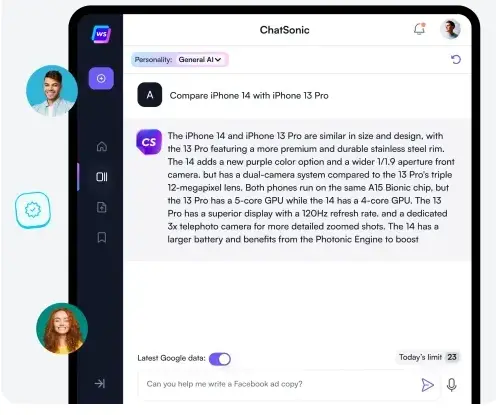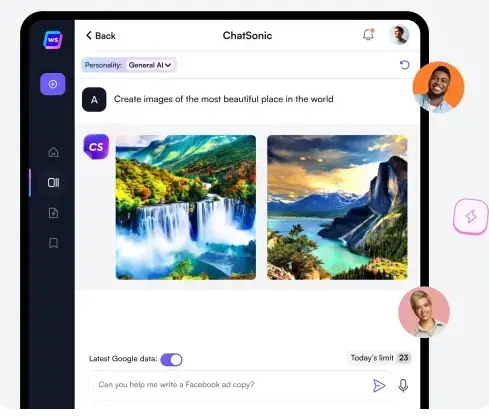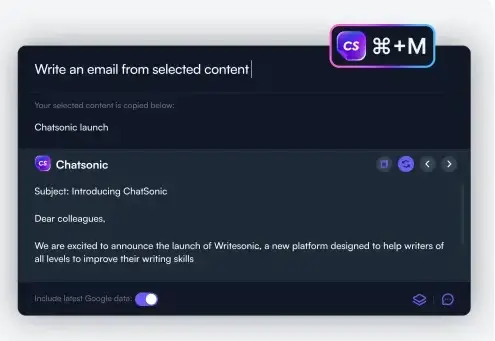 How to login Chatsonic ai?
Go to the

ChatSonic website

and click on the "Log In" button 

Enter email address and password and click on "Log In".

Users can also log in to ChatSonic on their mobile devices by following similar steps or by downloading the ChatSonic app 

In case users forget their password, they can reset it by clicking on the "Forgot Password" link on the login page. 

ChatSonic also works on the Chrome browser, and users can access it by hitting CMD+M.

If users encounter any issues logging in, they can contact customer support for assistance.
Chatsonic is free to use, but certain features may require subscription or in-app purchases. Here are the subscription costs:
 Plan

Free Trial

Long-form

Price

$0/month

$12.67/month

Function

ChatSonic: ChatGPT-like chatbot

100+ AI Templates

AI Article Writer

Botsonic - Custom ChatGPT chatbot

Browser extensions

1-Click WordPress Export

Everything in Free-trial, plus

Unlock GPT-4 and GPT-4+

Complete Article Rewriter

API Access

Bulk Processing

Surfer Integration

Priority access to new features

Priority support
Although Chatsonic is very powerful, it still has some limitations in specific use. There are three main points:
Generated content may be inaccurate or deceptive

Only supports English, not friendly to non-native English speakers

The barrier to entry is low, but how to use Chatsonic to produce the specific results you want is a difficult problem for most people.
Does Chatsonic have a pay-as-you-go plan?
Chatsonic does not have this plan, only yearly or monthly packages.
If I subscribe to the Chatsonic monthly subscription plan, will I be automatically charged for the next month?
Yes, the monthly subscription plan Chatsonic will automatically bill you every month until you cancel or suspend them.