Anyword: AI Writing Assistant to Help You Set up High-quality Copywriting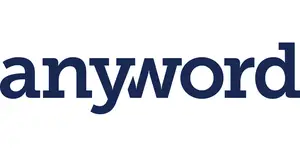 Anyword AI is an AI online copywriting assistant created by Yaniv Makeover and Adam Habari in 2013. Its main function is to use AI technology to help users generate high-quality text, including long articles, blog posts, advertising copywriting and social media posts. Anyword uses natural language processing to generate and optimize marketing text, provides tailored writing suggestions, and gets a lot of attention with unique and engaging content. It has been used by many authoritative newspapers and periodicals such as BBC, New York Times, and National Geographic.
Price: Starting $24
Tag: AI writing
Release time: 2013
Developer(s): Yaniv&Adam
Users: 804K

Provide copywriting style and tone customization according to users' needs

Keyword analysis of copywriting according to the scene

Original Content Suggestions

Provides a predictive performance score to assess potential for engagement with viewers

Create user personas to get quality copy for your target group

Automatically generate high-quality marketing copy to help users increase product sales

Custom mode, to train the AI writing assistant to write copy and content in your brand voice
Applicable Scenarios of Anyword
Advertising proposal

Landing/Product Page

Blog post

E-mail

SMS and product description

Many more places where there is a demand for high-quality copywriting
Anyword App is an Anyword mobile application developed for mobile device users. It can be downloaded and used on Apple mobile phones, Android mobile phones, iPads and other devices, and can be downloaded directly from the Anyword official website. The site is mobile-friendly and can be accessed through a mobile browser. Anyword works great on mobile devices and offers the same features and functionality as the desktop version.
Plan

Starter

Data-Driven

Price

$24 /month

$83 /month

Function

20,000 word credits per month
100+ AI writing tools
200+ Data-driven copywriting tools
Blog post wizard
30 languages
Multiple seats

30,000 word credits per month
100+ AI writing tools
200+ Data-driven copywriting tools
Real-time predictive performance score and analytics
Improve and boost scores for your own copy
Blog post wizard
30 languages
Multiple seats
Log in your Anyword account or google account, enter Anyword

Choose your role according to the prompts, online business owner, startup founder or other, the number of people in your company, and the channel through which you know Anyword

Choose the tool you need

Describe the article you want to create, click "NEXT"

enter your keywords

Then Anyword will generate several titles at the same time, select one of them, and click "NEXT"

At this point, Anyword will generate several outline suggestions, select one of them, and then click "NEXT"

Then it will help you generate paragraphs. You can choose to use them directly or rewrite them yourself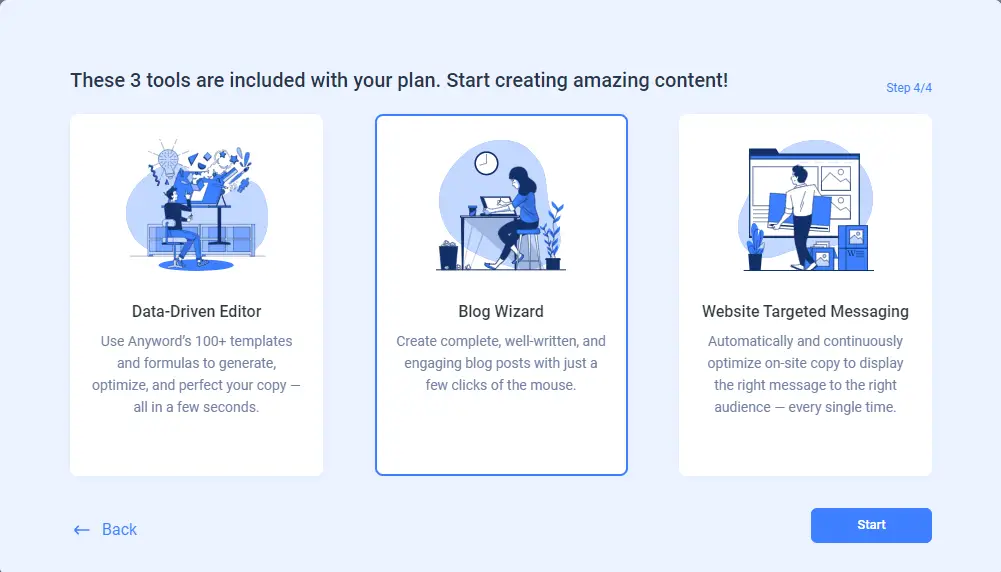 How to Register Anyword Account?
Founded in 2013 – formerly known as Keywee Inc.

In 2019, Anyword established the first-generation language model

In 2020, the first part of ad copy is generated by AI which is using Anyword

In 2021, the company changed its name to Anyword and launched an artificial intelligence copywriting platform. It is often called the world's first language optimization platform

In the summer of 2022, the company was announced as a leader in the category of G2 AI writing assistants
Authoritative Information
Anyword -Wikipedia(December 28, 2022)