Pickaxe: Make Your Own Tool for Everything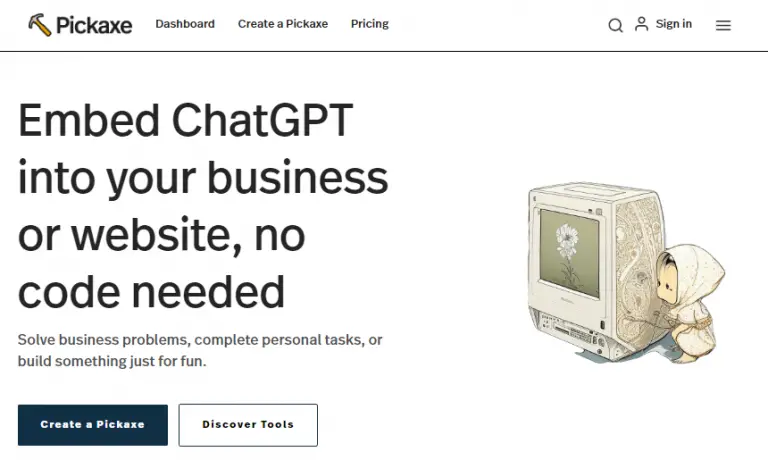 Pickaxe is a comprehensive AI online tool that helps users quickly create a variety of custom tools. At the same time, Pickaxe provides an intuitive and easy-to-use interface that simplifies the process of building custom tools, which makes it accessible to people without extensive coding experience.
Price: Free or starting $9.99/mo
Tag: AI Tools Generator
Release Time: Unknown
Developers: Pickaxe
Easy to use: Users can create their own tools without having to learn programming languages such as Python, Java, or JavaScript.

Create custom tools: Pickaxe allows users to freely create the tools they need, and also provides suggestions on writing prompts.

Advanced Options are provided during editing: including Output length, Input length, Variability and Word bias.
How to login Pickaxe account?
Visit the

Pickaxe

official website and click "Sign in" in the upper right of the page.

Enter your username or email address and enter your password, click "Continue".

If you forget your password, please click "Forgot password?" to retrieve your password.

If you have not registered an account, please click "Sign up".

Enter your username and email address and set a password, click "Continue".

Return to the mailbox to check the verification email, click "Confirm my account" to complete the registration and login.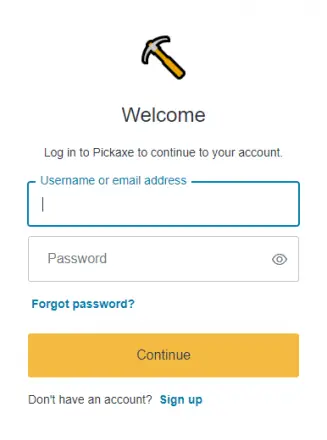 Visit the

Pickaxe

official website, click "Sign in" in the upper right of the page to login your account.

Click "Create a Pickaxe", you can choose to create a Pickaxe for documents or images.

Write your prompt in the input box, you can also directly select an Example.

Design your form, click "Test Prompt" to test your app with example inputs.

Click the "Continue" button to generate the required tools.

Adjust your Pickaxe's privacy settings, then you can click "Publish Pickaxe" to publish.

You can also click "Back to edit" to edit your prompt at any time.
In addition, if you have no ideas on how to write a prompt, you can click "How to frame your prompt" on the official website to get ideas.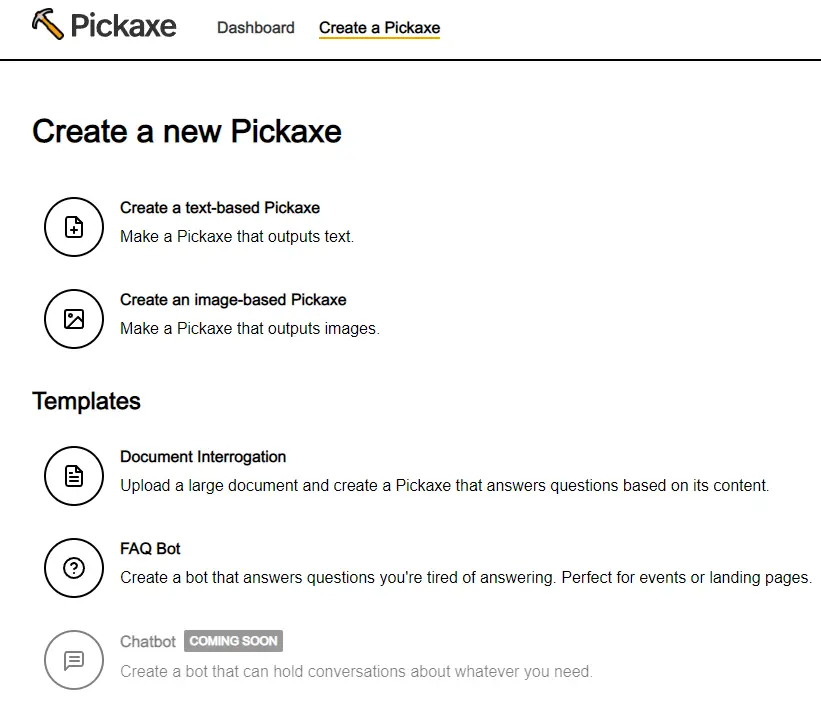 Plan

Free

Golden Plan

($9.99/month)

Partner Plan

(Contact them)

Features

50 free credits/month

Create, clone, and edit limitless Pickaxes

See how people respond to your unique prompts

Embed your Pickaxes anywhere!

White-label embedded Pickaxes

Document interrogation

1,000 credits/month

Nest Pickaxes inside of Pickaxes, recursively (Coming soon!)

Fine tuning (Coming soon!)

To Be Determined…
Pickaxe is a platform that allows users to create custom tools, and users can quickly create their own tools without programming skills. It has a simple and easy-to-use interface for different work scenarios and tasks.
Do I need to pay to use Pickaxe?
Pickaxe offers a free version and a paid version, the free version has some basic features and limitations. If you need more advanced features and greater usage, you can choose to subscribe to the paid version.
Can I use Pickaxe generated code in my project?
Sure. The code generated by Pickaxe is built on open standards and popular frameworks, and you can use them for commercial or non-commercial projects.