Elicit: An AI Research Assistant That Can Search Papers with Only One Keyword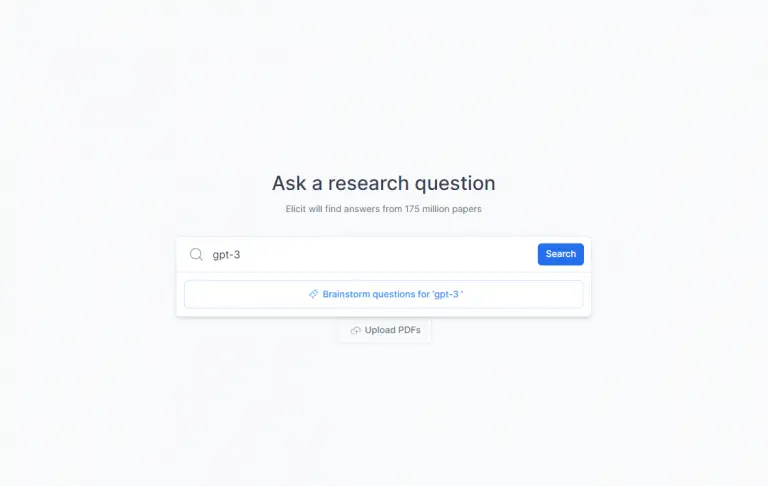 Elicit is a website that helps researchers find AI papers and research data. You can ask a research question and Elicit will find answers from 175 million papers. It also supports run Elicit over your own papers.
It is very simple to use,too. You only need to enter a relevant keyword to get a very complete list of papers. Elicit AI will display the following information of AI papers according to the user's request:
Abstract summary 

Intervention

Outcomes measured 

Number of participants
Price: Free
Tag: AI Paper, AI research
Output relevant AI papers based on keywords

Screen papers, such as display order, whether they are PDFs

Provide paper export and download services
How to Log in to an Elicit Account?
Open Elicit, and find the "Sign up" button on the left

Enter your email address, and you can directly use Google email to register an Elicit account

Log in to Elicit to start using