Decktopus: Help You Create The Most Beautiful Presentation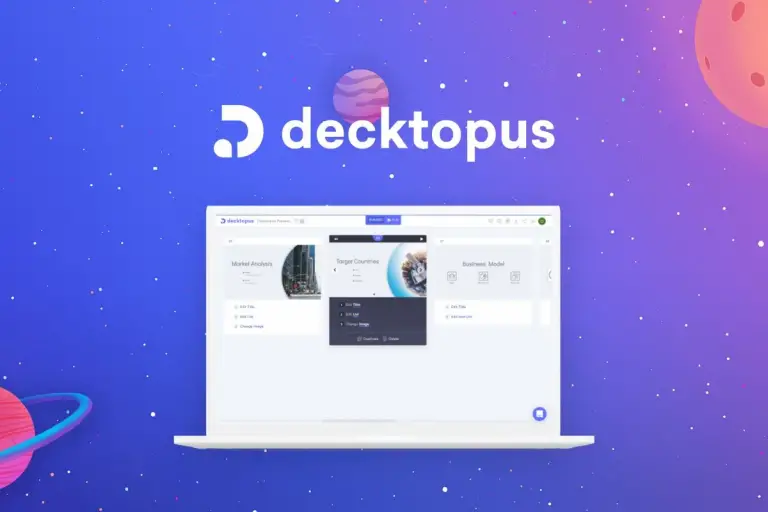 Decktopus is an online presentation platform created by Noyan Alperen İDİN in March 2019, allowing users to quickly create and share presentations. It offers a variety of pre-designed templates, graphics, and images, as well as customization options to help users create unique presentations that effectively convey their message. With Decktopus, users can easily create slides for various purposes such as business presentations, educational lectures, marketing campaigns, and more. The user-friendly interface of Decktopus allows users to drag and drop various elements onto their slides, and it also includes features such as animations, charts, and graphics to enhance the appeal of the presentation.
Price: Starting $24.9
Tag: Presentation production
Release time: March 2019
Developer(s): Decktopus
Users: 20K
Multiple presentation templates: Decktopus provides a large number of presentation templates that users can choose according to their theme and content

Supports customization: Decktopus allows users to create custom presentations by changing design elements such as logos, fonts, colors, etc.

Rich in content: Decktopus has a huge library of images, icons, and other visual elements that users can use to optimize their presentations

Multi-person collaboration support: Decktopus facilitates teamwork by allowing users to collaborate on presentations with others

Supports data analysis: Users can track information about presentations by analyzing data, such as how many people viewed their presentation and when they viewed it

Supports integration with other tools: Decktopus can be integrated with tools such as Google Drive, Dropbox, and Slack to easily share and access presentations

Multiple Device Support: Presentations created with Decktopus can be accessed on multiple devices including desktops, tablets and mobile phones
Open your browser and visit

the Decktopus website

Click "Login" in the upper right corner of the page

Enter your Decktopus account information and click "Login"

If you don't have a Decktopus account yet, click "Sign up" to create a new account

Enter your email address and password, and click "Sign up", or you can directly use your Google or Facebook account to register

Then your email will receive a verification link from Decktopus, click the verification link to complete the registration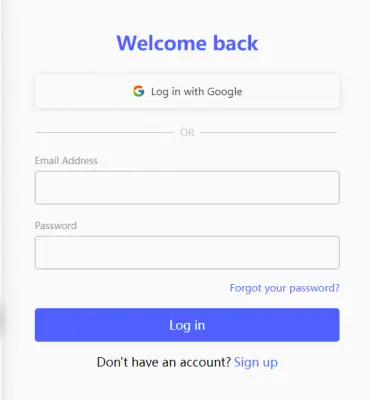 Visit

the Decktopus website

and complete the login

Choose the type of content you want to create, such as a presentation, social media post, or infographic

choose your favorite template

Customize templates by adding text, images and other content

Preview the content to make sure the information is correct, you can preview in different formats such as PDF, PowerPoint or image

Then you can download or share your presentation
Decktopus charges are divided into personal mode and business mode. The following table lists the personal mode. If you are interested in the business model, please go to the official website of Decktopus.
Plan

One day

3 Months

Annual

Price

$24.9

$59.9

$99.9

Function

Unlimited presentations

Change colors&fonts

Online sharing

Download as PPT/PDF

Voice recording

Rehearse mode




Unlimited presentations

Change colors&fonts

Online sharing

Download as PPT/PDF

Voice recording

Rehearse mode




Unlimited presentations

Change colors&fonts

Online sharing

Download as PPT/PDF

Voice recording

Rehearse mode



Lorna: I created a presentation using Decktopus and shared it with my colleagues. They all praised it and said it looked great.
Nora: Decktopus has many features and is very user-friendly. I really love using Decktopus.
Glen: In Decktopus I can also customize my own presentations and export them in many formats, great!
Decktopus is an online presentation platform that allows users to create and share presentations freely. The platform provides a variety of templates, graphics, images, and other visual content, as well as animations and chart features to help users create attractive presentations.
No, Decktopus is not free, but it provides a free trial, you can go to the official website to experience its functions.