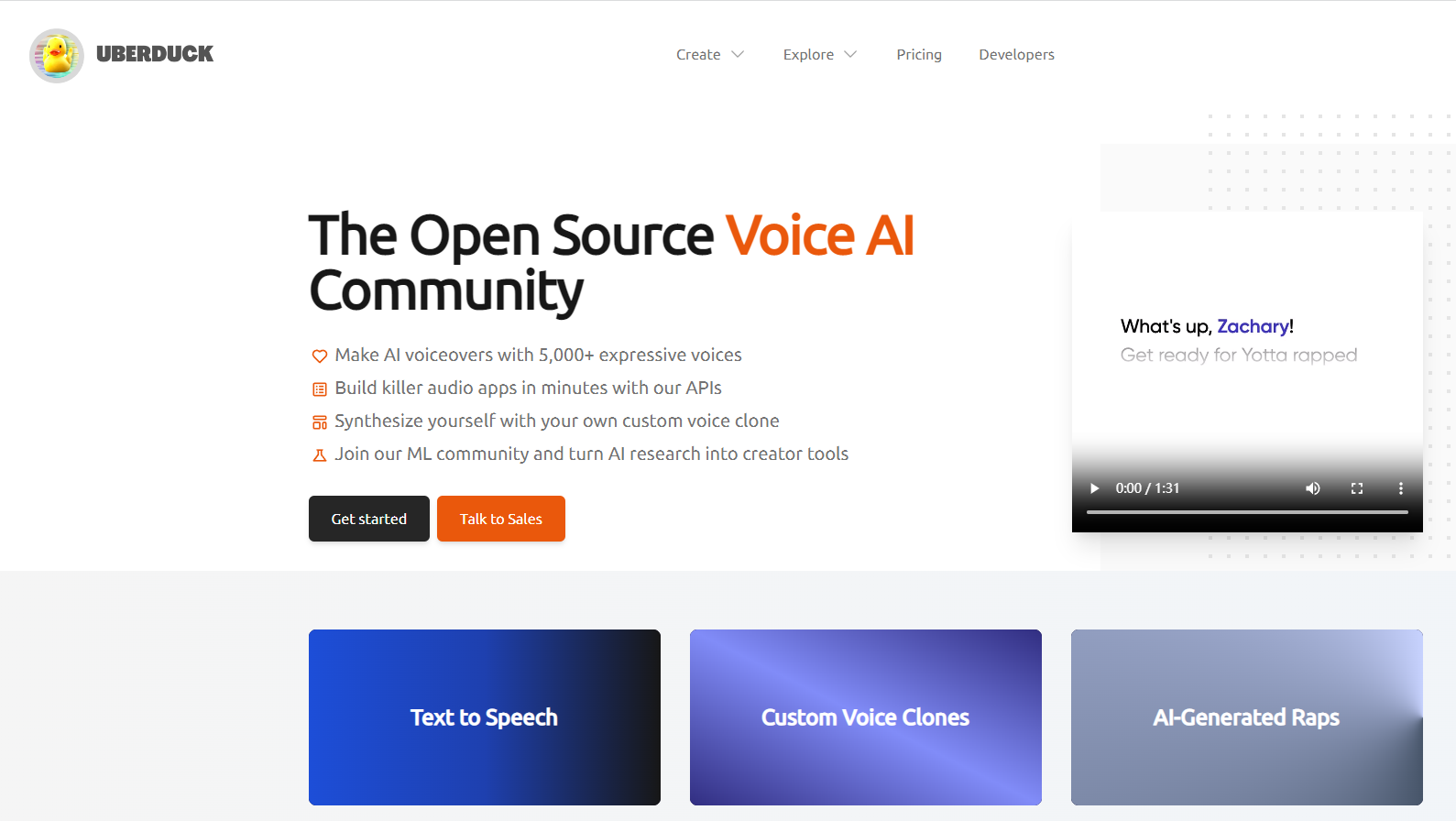 Uberduck is a cutting-edge platform designed for creative agencies, musicians, and coders, specializing in generating synthetic singing and rapping vocals using artificial intelligence. This tool opens new avenues for music creation, allowing users to produce unique and diverse vocal tracks. Uberduck stands out in the realm of AI-assisted music production, offering a blend of technological innovation and artistic flexibility, making it a go-to choice for modern music creators.
Synthetic Vocal Generation: Ability to create singing and rapping vocals using AI.
Diverse Applications: Suitable for musicians, creative agencies, and coders.
Customizable Voices: Users can create and customize different vocal styles.
Integration with Music Production: Easily integrates with music creation workflows.
User-Friendly Interface: Designed to be accessible for both professionals and hobbyists.
Innovative Technology: Utilizes advanced AI algorithms for realistic vocal synthesis.
Price

Function

Free

4,000+voices

5 saved audio clips

$96/year

4,000+voices

Unlimited saved audio clips

Uberduck Studio commercial use voices

AI-generated raps

API access

$480/year

Creator plan+

Clone your voice

Choose your clones:Natural voice、Singing voice

Choose your voice data:Script、Custom

Record audio from your browser

Enterprise

Starts at$300/month







Clone plan+

Bulk voice clones

Templated audio generation

Lowest latency

Teams & collaboration features

Interactive voice bots

Twilio integration

Dedicated support