Speechify: The Most Powerful Text to Speech Reader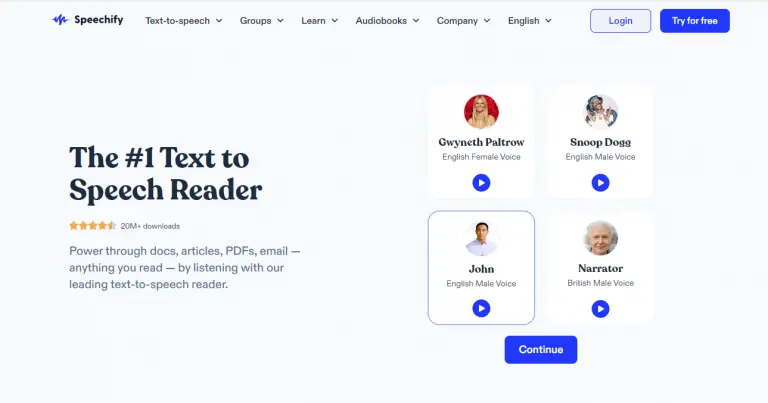 Speechify is an AI Text to Speech Reader founded by Cliff Weitzman in 2017. It uses optical character recognition technology to convert physical books or printed text into audio. Users can take a photo of the text and upload it to the program, and AI will automatically recognize and read the text aloud. It's designed to help people get more information through text-to-speech. Speechify has cooperated with many well-known companies such as Microsoft, Google, Whatsapp and so on.
Price: $29/mo
Tag: Text to voice,Text to Speech Generator
Release time: 2017
Developer: Cliff Weitzman
Users: 20M+
Powerful text/picture-to-speech function

High-quality, humanized AI voice reading

Support more than 20 kinds of language recognition

Anything you save to your Speechify library is instantly synced across devices

Quick reading anytime, anywhere

Human-narrated audiobooks provided now

Especially for person with dyslexia
Plan

Personal

Business

Price

$29 /month

Discussing

Function

Read 5x faster

Understand and remember what you input better

Special pricing for schools and businesses.

Premium features on every platform. Every user gets

access on Chrome, iOS, + Android.

30+ high quality, natural-sounding reading voices and

unlimited Premium words.






You can download a Chrome extension to turn text into natural sounding voice in Google Chrome.
APPs for ios and android users,you can listen to any text on iPhone, iPad, & Safari and Convert text to audio on Android with highest quality voices.
How to login in Speechify account
Enter

Speechify

, click Login

Sign in with your Email or Google/Apple/Facebook account.If you do not have an account, you need to click Create Account first.

You are now logged in successfully.Now you can try it for free or purchase a premium.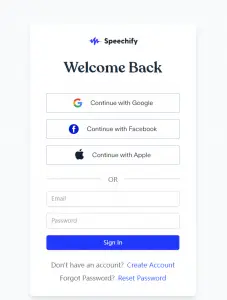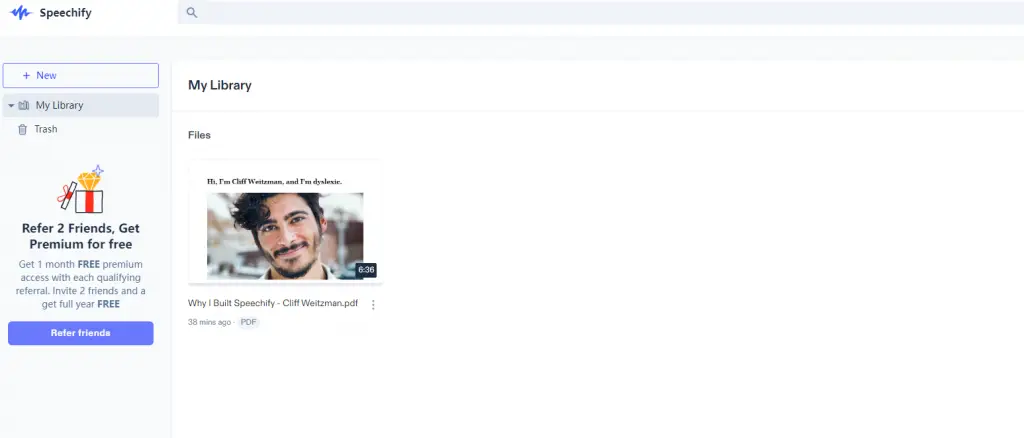 Log in to your previously registered account
Enter the login interface, click +New in the upper left corner
Upload files, web links or enter text, and you can hear the text read by AI for you.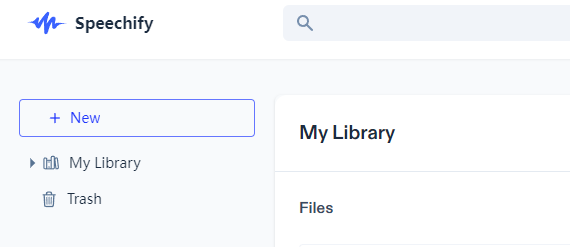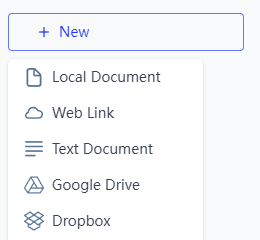 BRYAN-CANTER:

I was very impressed that this program did an exceptional job of rendering voices conversation and words. 

THEO DOTA:

I am a resident and this app saves me a ton of time. I listen to PDF's while walking to clinic, running, making coffee in the morning. It has been a wonderful resource to maximize efficiency. The increase in efficiency I have gained from purchasing a Premium subscription has been more than worth the reasonable price. Thank you!

TONY HOWARD BEACH

:I was skeptical at first, however with my serious issue to be unable to focus reading extensive documentation for work, this program made it a breeze. Well worth the premium dollars!
What is text-to-speech (TTS)?
Text-to-speech goes by several names. Some people call it TTS, or speech synthesis. Today, it means using artificial intelligence to read words aloud.
How does AI text-to-speech work?
Speech synthesis works by AI scanning the text on the page and reading the content aloud without any delay. Artificial intelligence has made significant progress in synthesizing speech, which can take formatted text and change the tone accordingly, and the days of sounding like a robot are gone.
Who is text-to-speech-software for?
They are very suitable for people with disabilities, students, professionals, and more.
Can I use text-to-speech online?
Most apps convert text to audio in real time and do a good job of reading text aloud, and some allow you to download audio files in a variety of file formats.