Timebolt: A Great AI Video Editor For Jump-cutt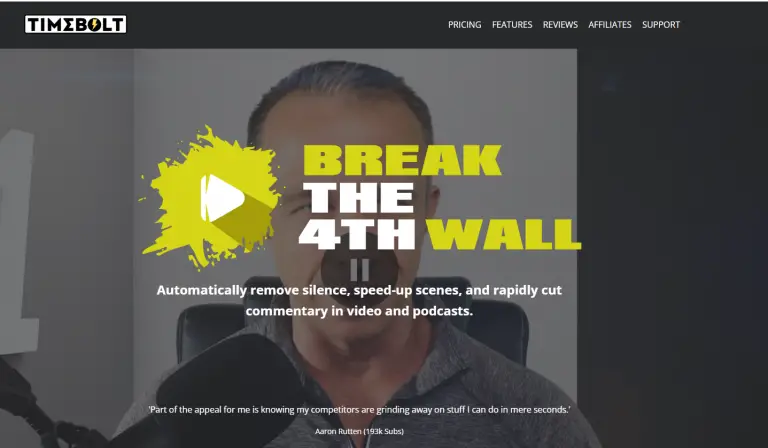 Timebolt is an automatic video editor based on AI recognition, developed by the Timebolt team in 2019. Timebolt can automatically eliminate silent scenes, speed up dialogue scenes and quickly cut and other functions in the video. It's great for video interviews, youtube videos, and vlog clips, and it's been a huge hit since its launch, with a 4.59/5 rating on wiremo.
Price: Free
Tag: AI video editor
Release time: 2019
Developer: Timebolt
Automatic retrieval detects video silence segments.

Show where in the video to focus and zoom in and out to highlight action.

Render and apply background audio in TimeBolt. Support multi-track recording. ··

Support for exporting XML files and using Adobe extensions.

Support video batch processing.
Plan

Basic

Paid

Price

Free

$17/month;$97/year;$247/lifetime

Function

Only video clips are supported

Unable to save video file

with watermark

export is not supported

Supports clipping of video and audio files

Download and save videos without watermark

Support for XML export

Support extension plug-ins
Timebolt currently supports Windows/Mac. You can download the application according to the suggestions below.
Enter

Timebolt

, click Pricing in the upper right corner

Select your usage plan and click Get Now

Enter your personal information and email address, click Submit

Click Windows or Mac at the bottom of the page to download the version that's right for you.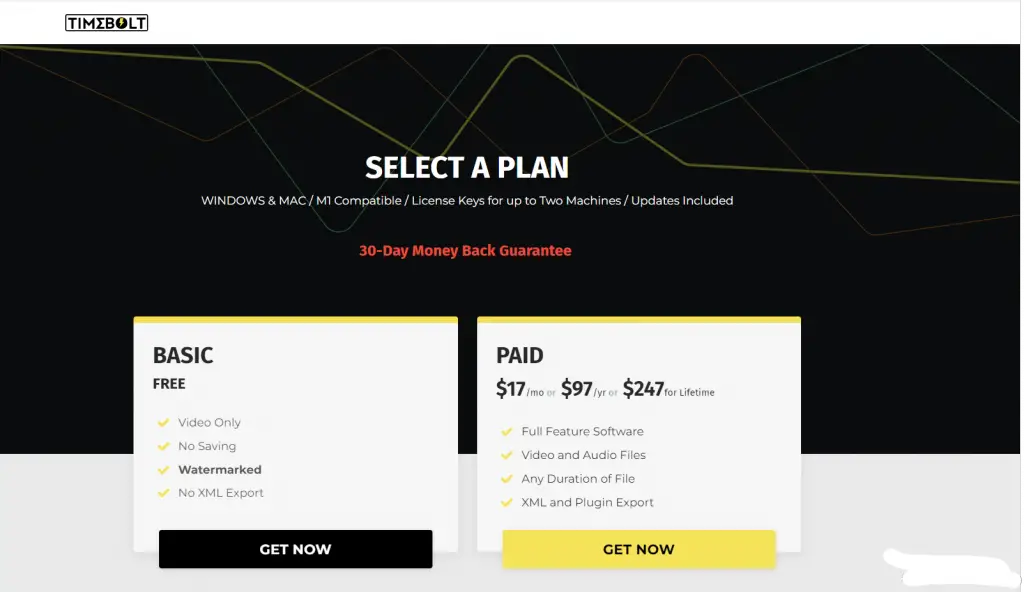 Michael P.: I learned to use it within 5-10 minutes. Timebolt has slashed my video editing work by hours a day. 
Fain Laura: Timebolt cuts down on the editing process with awesome silent clip removal.
Brad A.: The software has saved me a lot of time and really improved my productivity and my ability to produce content.
Why is it taking long to render in timebolt?
Possible cause: You did not record your video at a constant frame rate. This can make video rendering more difficult.
How long do video files take to process?
Each 30-minute video clip takes 30 – 45 minutes to process.

Each 30-minute audio clip requires 5 minutes of processing time.
Do we have an application for mobile phones?