Make-A-Video:A Text-to-video AI Generator by Meta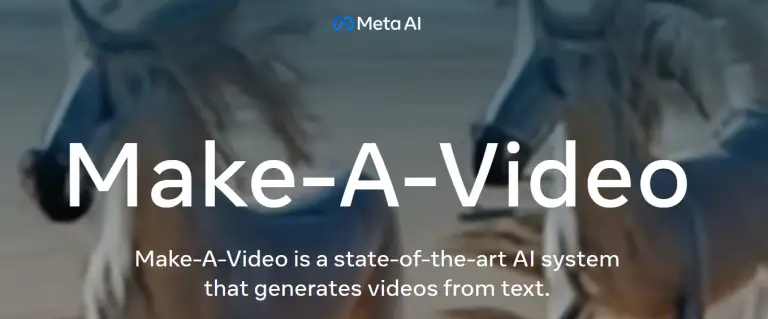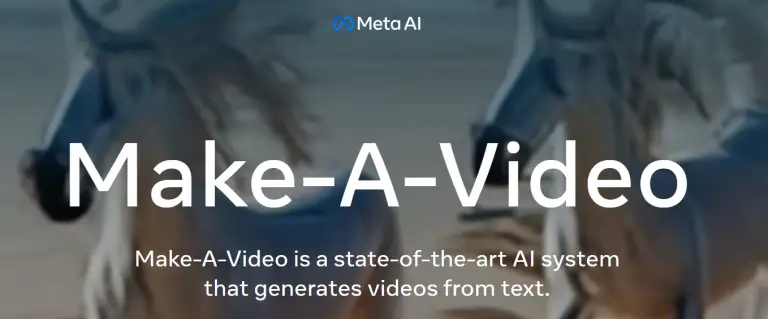 Make-A-Video is an AI-based Text-to-video platform developed by the Meta AI team in 2022. It uses images with descriptions for deep learning and allows users to generate unique videos with a few words or lines of text. Make-A-Video also received technical support from the FAIR team.
Price: Free
Tag: AI Text-to-video
Release time: 2022
Developer: Meta AI
Faster text-to-video speed and higher video quality

Make realistic, fantasy and videos with lots of detail from simple text

A single frame image can be expanded into a dynamic video

Can add more details to the original video
Now Make-A-Video is not used for commercial use, you can try it for free.
How to login in Make-A-Video
Enter Make-A-Video and you can read all information about it—-no need to login in or register.
Now Make-A-Video does not provide the official version to the public.

If you are interested in the development process of Make-A-Video, you can click

Read research paper

to view related papers.

If you are interested in trying Make-A-Video, you can click

Sign up

to apply to Meta AI.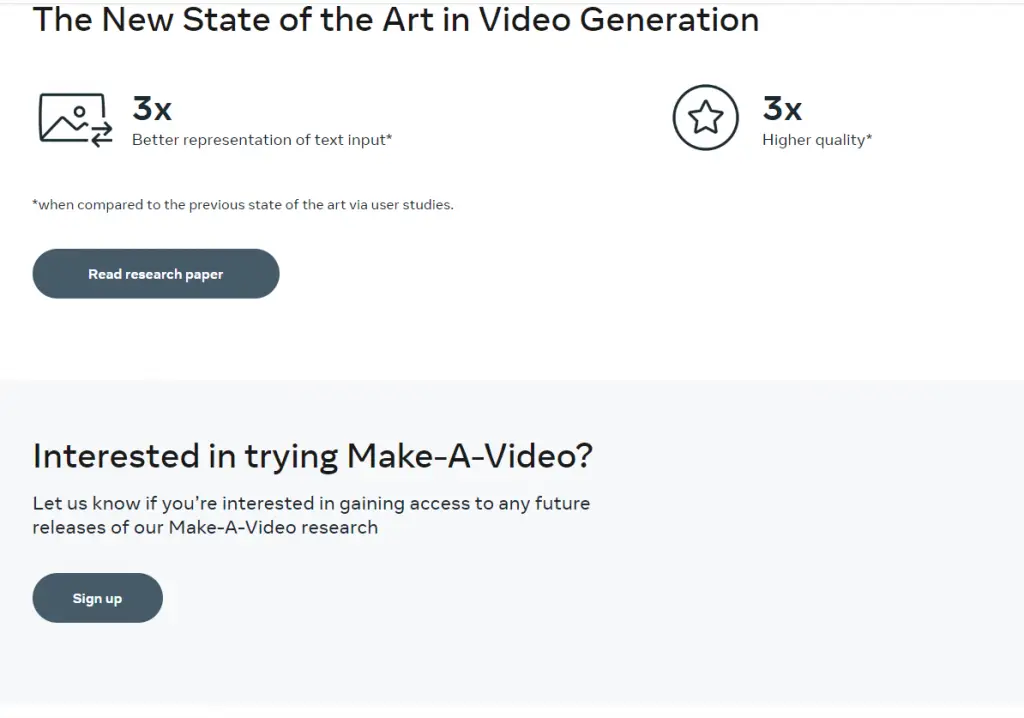 Where does source data come from?
This AI technology analyzes millions of pieces of data to learn from the real world.
Why does video generated by Make-A-Video have watermarks?
Because Make-A-Video creates such realistic content, we add watermarks to all the videos we generate. This will help ensure viewers know the video was generated with AI.
What's the next step for Make-A-Video?
Our goal is to make this technology accessible to the public.