Clipclaps: The Most Interesting Short Video Platform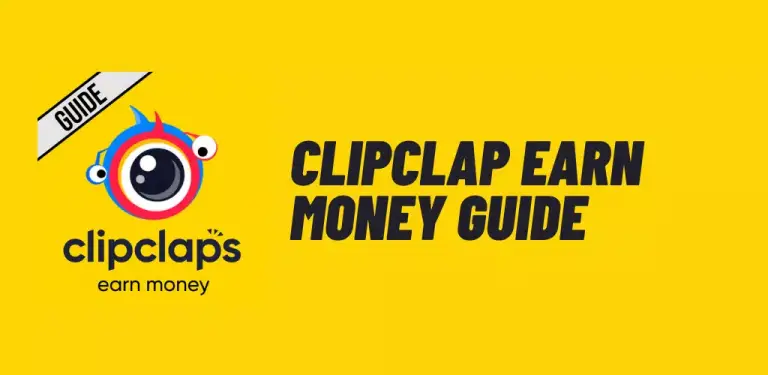 ClipClaps is an online short video platform created by Yonatan Snir in 2019, which provides users with a variety of content while also allowing users to create and upload videos freely. ClipClaps currently does not have a web version, it is a mobile application that allows ClipClaps users to watch short videos about science, animals, entertainment, etc., as well as comment, communicate with creators, and share videos to YouTube, TikTok, etc. social media. Users can earn reward points for viewing or creating videos in ClipClaps, and the points earned in ClipClaps can be exchanged for cash or gifts. ClipClaps is loved by many for its user-friendly interface and engaging content.
Price: Free
Tag: Short video platform
Release time: 2019
Developer(s): Clipclaps
Users: 182K
Watch and share videos: Clipclaps allows users to watch short videos created by other users and share them on social media platforms like YouTube, TikTok, etc.
Earn Rewards: ClipClaps rewards users for watching videos, referring friends, and completing everyday tasks. Users can earn coins that can be exchanged for cash or gift cards.
Create and upload videos: Users can create their own videos and upload them to ClipClaps to share with other users.
Discover new content: Clipclaps helps users discover new and trending content, including comedy, sports, music, and more.
Socialize with other users: Users can connect with other users and follow their profiles, comment on videos and participate in challenges.
Enter contests: Clipclaps hosts regular contests and challenges where users can win prizes, including cash and gifts.
Customize your profile: Users can customize their profile by adding a picture, description, and other personal information.
ClipClaps is a short video platform, which is a mobile application that users need to download on their phones or tablets to use. ClipClaps is suitable for Android and iOS systems. Android can be downloaded from G-play, and iOS can be downloaded from the App Store. The download links are as follows:
Download the ClipClaps app from the

App Store

or

Google Play

.

Open the app and tap the "Login" button.

You can log in with your phone number, Facebook account, Google account or email address.

If you choose to use your phone number, please enter your phone number and wait for the verification code to be sent to your mobile phone, then enter it in the prompt box.

If you choose to use your Facebook account or Google account, you will need to enter your login credentials.

If you choose to use your email address, please enter your email and create a password for your account.

After a successful login, you can start watching videos on the app and earning rewards.
Download the ClipClaps app and complete the login.

You can choose to watch videos posted by other users or create and upload your own videos, or comment on the content. you are interested in, communicate with other users, etc.

View your points and redeem them for cash, gift cards or other rewards.
ClipClaps is a free app that anyone can use to watch or create videos.
Aditi: ClipClaps recommended a lot of interesting things to me, which added a lot of fun to me.
Cara: Not only can you see amazing video content, but you can also communicate with the creator of the video at ClipClaps, which is really awesome!
Carl: I created some videos with ClipClaps and it worked really well, I couldn't believe it! Every one of my friends raved about how great it was!
What is ClipClaps all about?
ClipClaps is a short video platform with a wide range of content and one of the most powerful video players. On ClipClaps you can not only watch videos shared by other users, but you can also create and upload videos yourself!
Yes, ClipClaps are free to download.
Is there a web version of ClipClaps?
ClipClaps is a short video mobile application, currently there is only an APP version, no web version.