CapCut: All-in-one Free Video Editor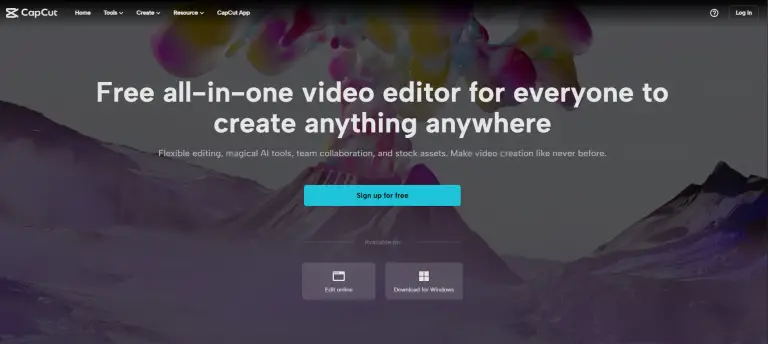 CapCut is a versatile online video editor developed by ByteDance, the parent company of TikTok. It can meet almost all video editing needs, whether for personal entertainment, commercial feature films, or marketing videos. With simple operations, you can quickly complete high-quality video editing.
Price: Free
Tag: Video Editor
Release time: 2020
Developer(s): BYTEDANCE PTE. LTD.
Online Video Editing: With excellent transition options that can accomplish trimming, splitting, merging, speed adjustment, and lens switching

AI Voice Recognition: Quickly convert speech to subtitles via AI technology, or generate voice-over in just a few seconds from text

Background Replacement: Remove video backgrounds instantly with precision for free

Automatic Recommendation of Popular Video Templates: Weekly updates of popular video templates to help you choose from hundreds of popular video effects

Automatic Adaptation of Video Sizes to Different Social Platforms: Adjust video size with one click according to the social media platform you will publish on

Collaboration with Multiple People: Allows multiple people to edit online and assist in team collaboration
Capcut templates are popular video cases on TikTok and users can recreate their own video based on these templates. The popularity of the templates can often be seen by the number of times the templates are used. In 2022, the Habibi Capcut template was very popular and was used by over a million people.
Any video on TikTok with the CapCut icon above the subtitles indicates that the author allows you to use their template. Clicking on this icon will direct you to the template editing page (if you have CapCut installed on your phone).
The Capcut App is a mobile application developed by ByteDance for mobile users. It can be downloaded and used on devices such as iPhones, Android phones, iPads, and more.
The device is more user-friendly, offering a more stable experience for users and faster response times

The app is more convenient to use after installation and can be accessed on a mobile device at any time

It also has improved security, providing better protection for user data

Additionally, it makes video sharing easier by allowing you to share with just one click to all social media platforms
The Capcut App can be downloaded from the App Store, Google Play, or the Capcut official website, depending on the operating system of the user's device. For iOS, it can be downloaded from the App Store, and for Android, it can be downloaded from Google Play.
Capcut is an application developed for PC users and can be used on Windows and Linux systems. The PC version is most practical for professional video editors and can maximize its potential.
Capcut Online is a browser-based version of Capcut that can be used without the need for any client installations. Simply open the Capcut website and click on "Edit Online" to start using it for free.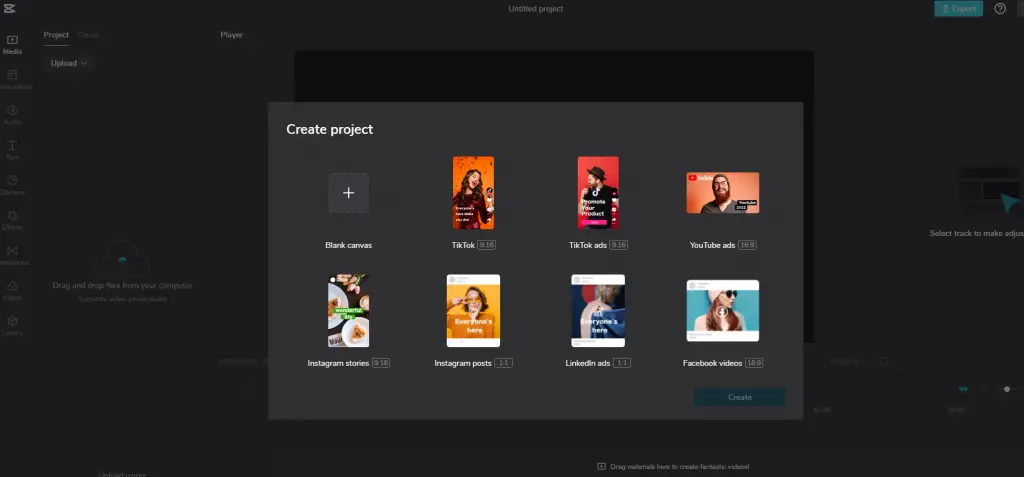 How to Log in Your Capcut Account?
Open the Capcut official website and click on the "Log in" button in the top right corner

If you don't have a Capcut account, you need to sign up

Enter your email and password, then set a username

Choose a role and start using the service