Cyanite: The Most Powerful AI Music Management Assistant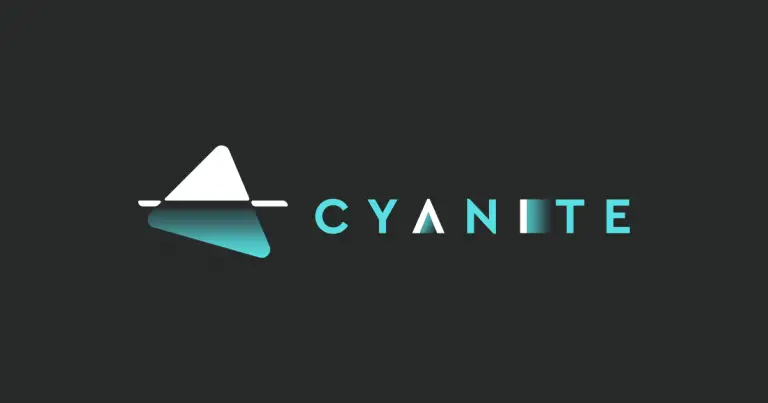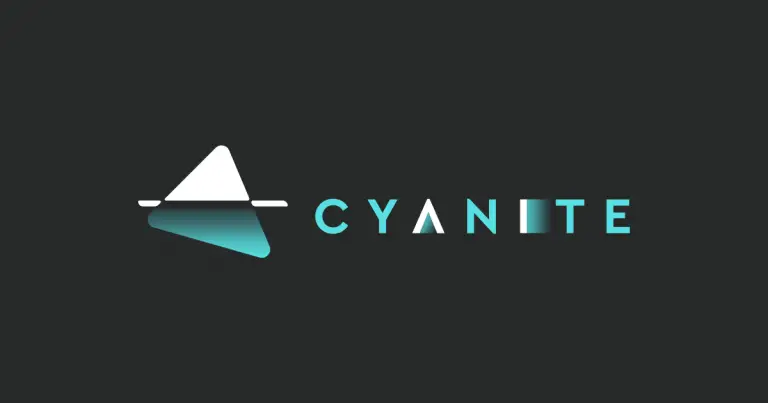 Cyanite, an AI-powered music management tool, was released by Markus Schwarzer and his team in 2019. It allows for the efficient analysis, tagging, and management of music through a search function. With powerful AI technology, Cyanite can analyze millions of songs in just minutes, automatically categorizing and organizing them while tagging relevant information. The tool significantly reduces the need for manual labor and minimizes the potential for human error, thereby greatly improving data accuracy. As a result, it has become an essential tool for music professionals and companies looking to streamline their music management processes.
Price: Free
Tag: AI management platform
Release time: 2019
Developer(s): Markus Schwarzer
Automate music classification: Cyanite can use AI to analyze millions of songs and classify them in minutes, greatly reducing labor costs

Support for searching for similar songs: Users can find songs in their catalog that sound the same key as the reference track

Support keyword search: Cyanite keyword search function can help users quickly find the music they need

Automatic music tagging: Cyanite's tagging function can quickly identify the characteristics of each music and organize songs with the same characteristics

Song recommendation: Cyanite can recommend music according to the user's personal preferences

Data visualization: Cyanite generates graphs about music information, allowing users to have an intuitive understanding of their music data
How to Register a Cyanite AI Account?
Enter

Cyanite AI official website

, click "Log in/Sign up" in the upper right corner

Click "Register"

Read and accept the Terms of Service and Privacy Policy

Enter user name, e-mail and other information

Click "Create Cyanite account" to successfully create a Cyanite account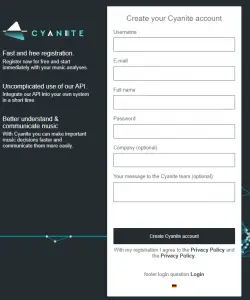 Enter

Cyanite AI official website

, click "Log in/Sign up" in the upper right corner

Enter your Cyanite account information

Click Login, and then you can start using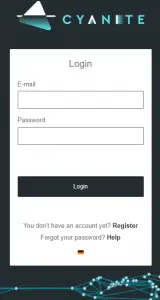 Enter

the Cyanite website

  and complete the login

Click "Select files" in the upper right corner or directly drag the music files to be managed here

Click "Import" and your music will be imported into the Cyanite database

Then select the functions you want to use, and Cyanite can help you organize your music data
Cyanite does not offer free services. However, they do not have a uniform pricing plan and will determine the cost based on the size of the music data that the user needs to manage. If you are interested in utilizing Cyanite's management capabilities, please contact the official website for further information.
James: This is truly a fantastic tool that has saved me a lot of time!
Mason: Cyanite is incredibly helpful for people in the music industry. What would have taken me several days to organize, Cyanite was able to do in just a few seconds!
Amelia: Cyanite is so powerful, I have already recommended it to my friends.