AIBeatz stands at the forefront of AI-driven music creation, providing a seamless platform for artists and enthusiasts to elevate their sonic landscapes. With a focus on innovation and precision, AIBeatz harnesses the power of artificial intelligence to redefine the music production experience.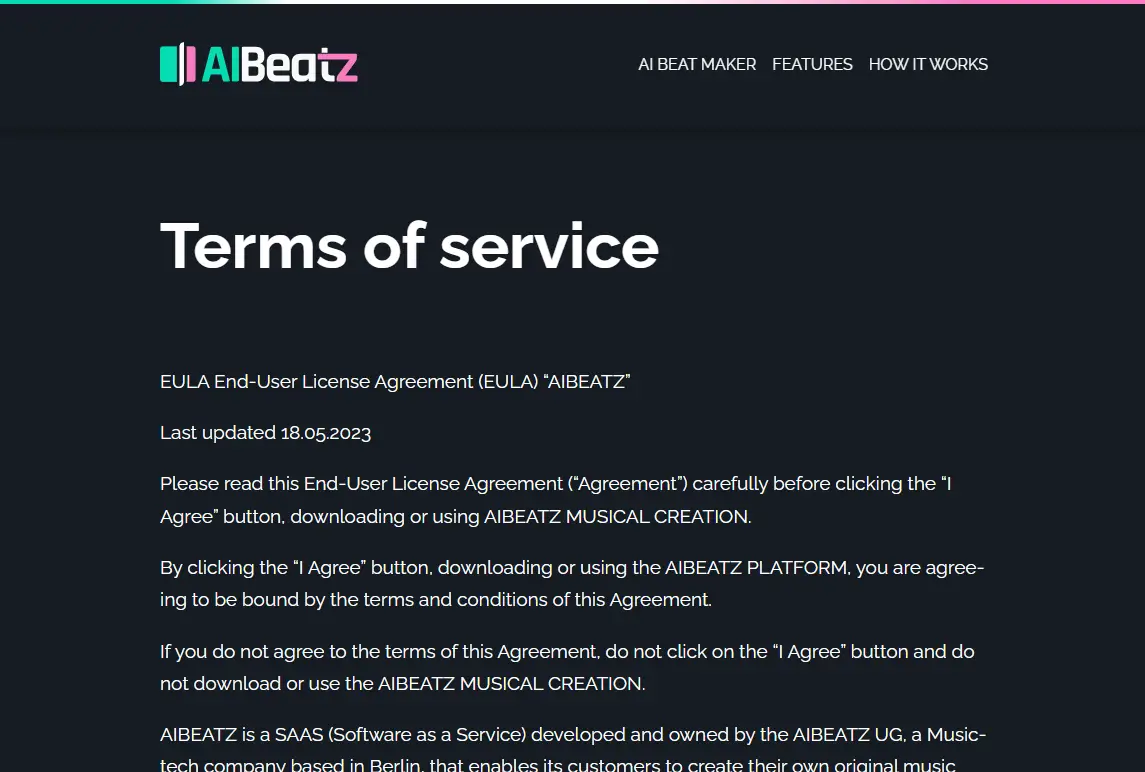 AI-Generated Beats: Experience the magic of AI crafting unique and dynamic beats tailored to your style.
Intuitive Interface: AIBeatz boasts a user-friendly interface, ensuring a smooth and efficient workflow for creators of all levels.
Versatility: From hip-hop to electronic, AIBeatz adapts to diverse genres, making it a versatile companion for any musical venture.
Real-Time Collaboration: Collaborate seamlessly with fellow musicians in real-time, transcending geographical barriers.
Basic Plan – $9.99/month: Tailored for solo creators stepping into the AI music realm, the Basic Plan provides essential features for those exploring the innovative possibilities of AIBeatz. Unleash your creativity without overwhelming complexity at an affordable $9.99 per month.

Pro Plan – $19.99/month: For seasoned musicians seeking advanced capabilities, the Pro Plan is designed to elevate your music production experience. At $19.99 per month, access premium features, including intricate AI algorithms and enhanced collaboration tools, empowering you to craft sophisticated compositions.

Enterprise Plan – Custom Pricing: Tailored solutions await studios and production houses with unique requirements. The Enterprise Plan offers a customizable package, ensuring AIBeatz seamlessly integrates into your professional workflow. Contact our sales team for a personalized quote, accommodating large-scale productions and specialized projects.