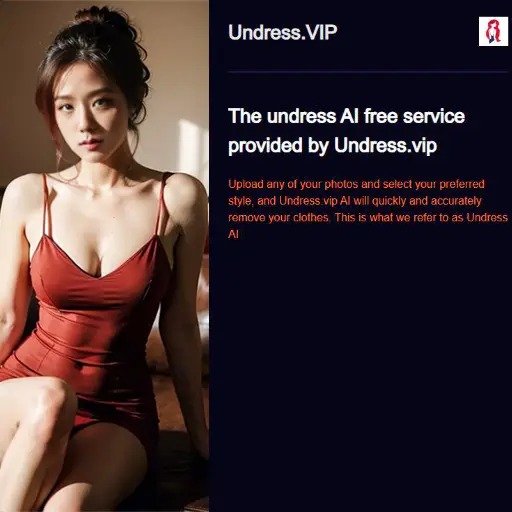 Undress VIP is a tool that uses AI to remove clothing from images of people, and it operates primarily through Telegram. The services provided by Undress VIP are a controversial topic, as from an ethical standpoint, such a tool can be offensive to people. However, there is also significant interest in it from some individuals. The ethical concerns raised by AI will continue to be a topic of discussion in the future, and products like this carry certain privacy and security risks, so users should exercise caution to avoid offending others.
Price: paid
Tag:NSFW Art Generator, 
Developer(s): Undress VIP
Release time: 2023
Realistic Image Processing: Uses artificial intelligence to generate highly realistic images that appear as if clothing has been removed, with results closely resembling actual photographs. 

User-Friendly: It is easy to use; users can simply upload a front-facing portrait photo to the Undress VIP Telegram bot's chat interface to initiate the process. 

AI Chat Capability: Undress VIP has introduced a new feature where users can chat directly with an AI girlfriend, supporting text and image-based interactions.
How to Use the Undress VIP?
 Open the Undress VIP website and click on "Launch App" in the bottom right corner. 

Click to log in via Telegram. Follow and engage with the Undress VIP Telegram bot. 

Send an image to the Undress VIP Telegram bot for processing. 

Select the desired image generation option and wait a few seconds for the image to be created.
Alternatives to Undress VIP
Nudify
Similar to Undress VIP, Nudify is an AI tool for removing clothing from images, but it can be used directly on its website. 
Undress APP
Undress APP offers functionality very similar to Undress VIP, with a similar user workflow. 
Soulgen
Soulgen is an AI image generation platform that includes clothing removal functionality. It also provides a range of editing tools for various image editing needs.