Pornpen AI: AI-Based Porn Image Generator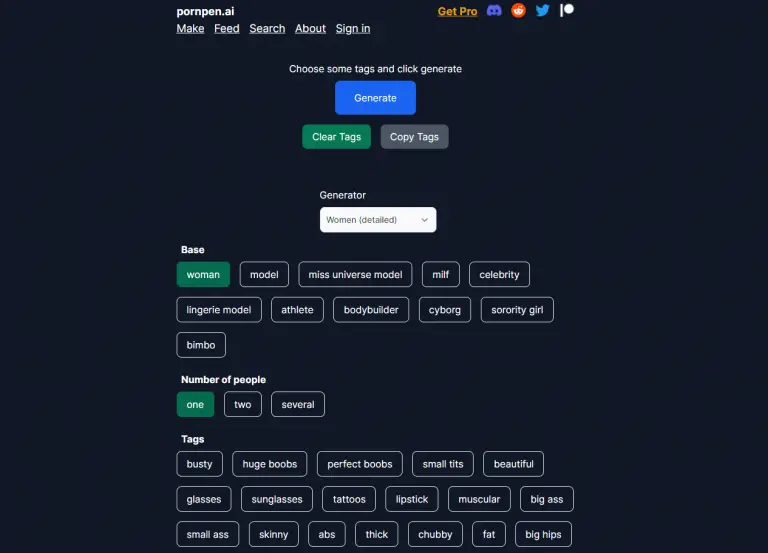 Pornpen AI is a tool that uses AI technology to instantly generate adult pictures. It allows users to obtain images of their choice by simply selecting the desired tags. Its initial version was released in January 2023. All users of Pornpen AI must be 18 years of age or older, however, there is no way to verify the users' actual age. Like other AI image generators, Pornpen AI may also occasionally produce some incorrect images, such as errors in the rendering of fingers and limbs. The user base of Pornpen AI is growing rapidly, with over 1 million users in just one month. To alleviate the strain on servers, Pornpen AI has introduced a faster, paid version of the tool. The free version may take 1-5 minutes to generate images, and during peak times, users may have to wait in line.
Price: Free or $15/mo
Tag: Porn Image Generator,Nsfw AI Art Generator
Release time: January 2023
Developer(s): Patreon
Select Tag to generate picture

The resolution is 512X512
Priority queue for generations

Priority queue for edits

Higher quality generations

4X upscaling(2048×2048)

Inpainting editor

Early access to new models, tags, etc.