Myroomdesigner-ai: AI Moom Design Assistant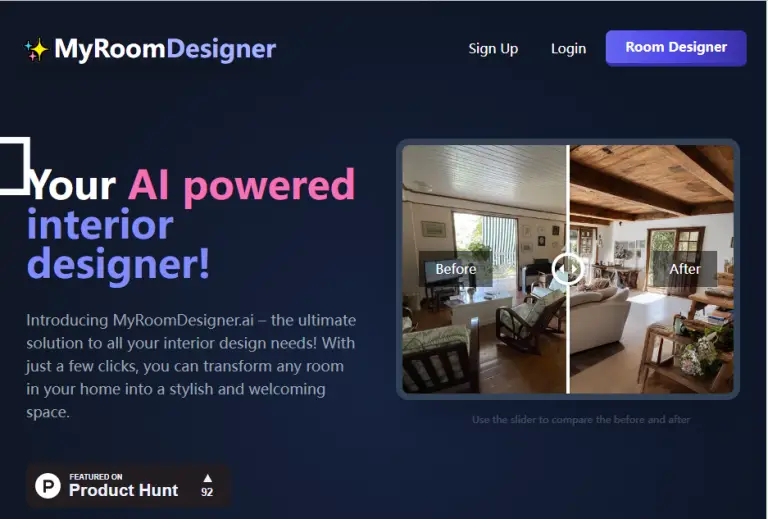 What is Myroomdesigner-ai?
Myroomdesigner-ai is an AI assistant created by Aaronbess in 2023, which can easily realize the conversion of room style by simply uploading room photos online.It provides you with a new plan for remodeling your room. You can make your personalized choices for this plan, and finally realize your Idealized room model;On the other hand, it can satisfy all your fantasies about your room, build your ideal room in the virtual world, and give you a very real sensory experience.
Price: Paid
Myroomdesigner-ai Function
Fast and easy: just upload a photo of your room and transform it into different styles in seconds
Variety of styles: There are various themes and styles of interior design for you to choose from
Arbitrary: You can choose any part of your room to render, even a small part of it
High Accuracy: Capture the essence of your room with precision, translating it into a beautiful design
High security: the photos you upload will not be shared online, and you can choose to store photos in the cloud, we will never share them with third parties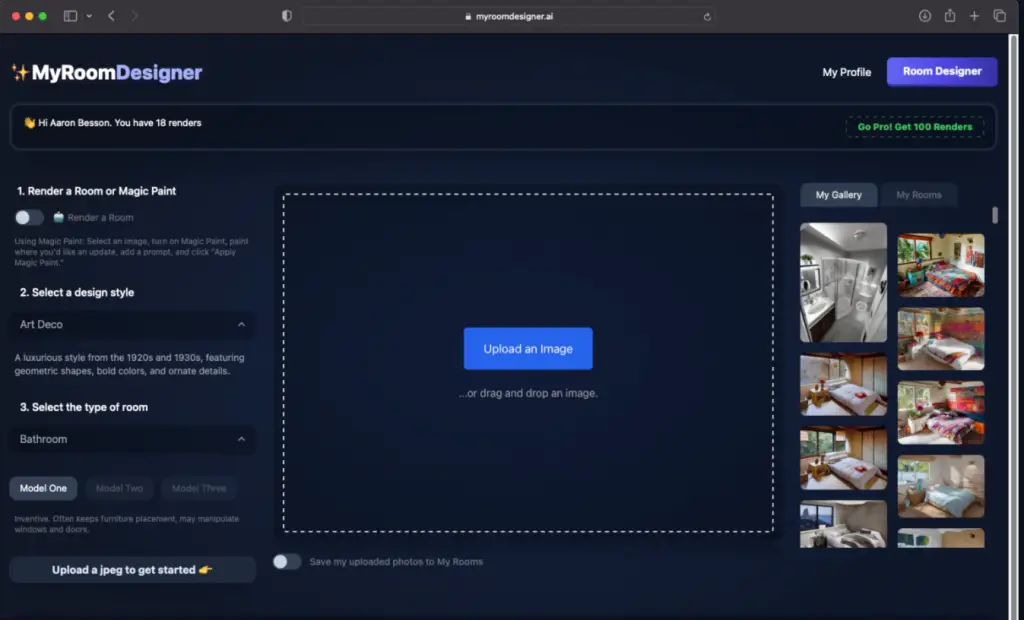 Myroomdesigner-ai Pricing
| Plan | The cost | Permissions |
| --- | --- | --- |
| Free | $0 | 10 free renders |
| Special offer | $9.99 | get 100 renders |
Both plans above are free to sign up and test all features before buying more renders, including backing up photos to your library, and downloading and sharing images.
Does Myroomdesigner-ai conversion take a long time?
No, instead AI will quickly implement your conversion
How is my privacy protected?
First, the photos you upload are not shared online. Second, you can choose to store your photos in the cloud, but your photos are never shared with third parties. Finally, we do not collect any personal information upon registration.
Is Myroomdesigner-ai free?
No, but you can sign up for free and get 10 renders and test all the features before buying more. If you need more renderings, they are available at affordable prices.