Lifeform Cartoon: The Best AI Image-to-avatar Generator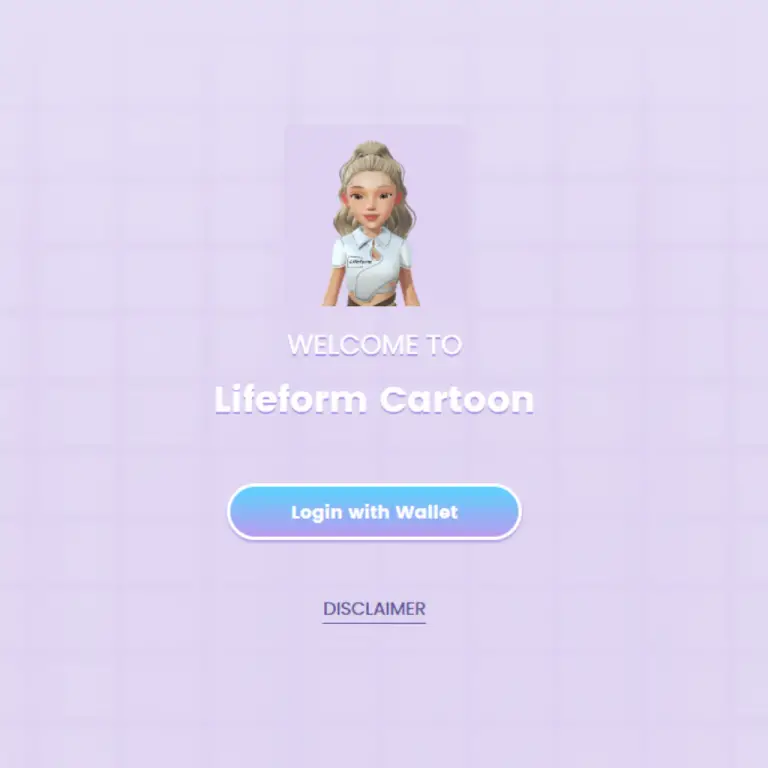 What is Lifeform Cartoon?
Lifeform Cartoon is an AI Image-to-avatar Generator based on the Unity engine and NFT AI Chat, developed by the Lifeform team in November 2022. Users can upload selfies or pictures, and Lifeform Cartoon will use face recognition algorithms to modify the photos and generate anthropomorphic cartoon Avatar models. Users can also modify the facial details and clothing of the Avatar model through the built-in editor. Lifeform Cartoon was an instant hit, reaching 2 million users within two weeks.

Price: Free
Tag: AI Image-to-avatar
Release time: 2022
Developer: Lifeform
Lifeform Cartoon Features
Image to anthropomorphic Avatar model function

Stronger face recognition and conversion functions: motion capture, natural language processing, image enhancement technology

Built-in editor supports modifying Avatar model details

The Avatar model supports the NFT AI Chat function for daily conversations
Lifeform Cartoon requires a fee. Currently Lifeform Cartoon only supports digital currency payment.From February 17, 2023 to March 17, 2023, generating an Avatar model is free for a limited time, but you still need to pay a handling fee of about $0.5 for each Avatar model generated.You need to buy tokens in the software to get other services. Every time you invite a friend or are invited by a friend to register for the software, you can get 500 tokens.
Lifeform Cartoon supports both PC and mobile devices. In addition to using Lifeform Cartoon online on the web, you can also download the desktop application or mobile APP of Lifeform Cartoon. Click on the link below to download the version that is right for you.
How to Login in Lifeform Cartoon?
The specific process of logging in to Lifeform Cartoon is as follows:
Open the

Lifeform Cartoon

website

Click Login in with wallet

Select your existing Wallet account to log in.

If you do not have a Wallet account, please click on the last option Particle.

Here you need to enter your email address or mobile phone number, and then a 6-digit verification code will be sent to your registered email address or sent to your mobile phone in the form of a text message.

Enter the verification code on the web page and click Confirm to complete the registration.

After the registration is complete, the webpage will jump to the homepage of your Lifeform Cartoon account.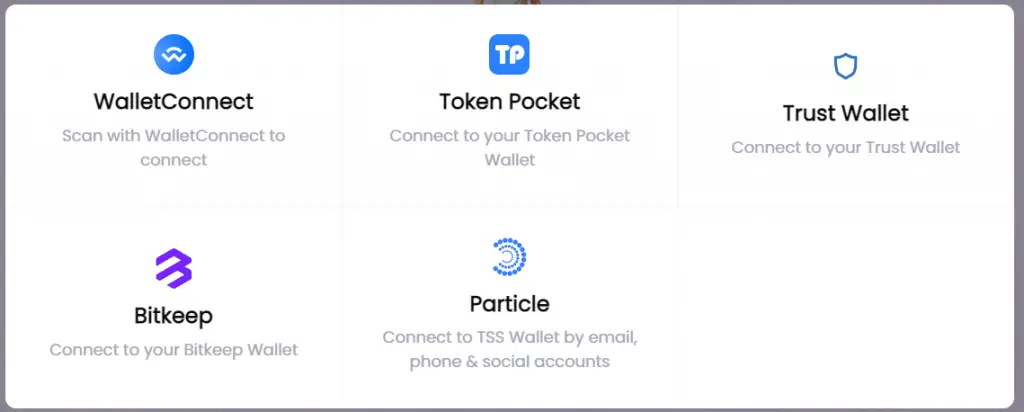 How to Use Lifeform Cartoon?
Enter

Lifeform Cartoon

, click Login in with wallet, and log in to your previously registered account.

Select the gender of the avatar model you want to generate on the homepage, and click Mint.

If you are the invitee, enter your inviter link and click Confirm to get 500 tokens. If not, just click Confirm.

Confirm your account and payment information. At present, Lifeform Cartoon only supports digital currency payment, and a handling fee of about $0.5 is required to generate an Avatar model. If your current digital currency is insufficient, you can click the wallet icon in the upper left corner of the payment interface to purchase.

Click Confirm to confirm the payment, and the system will jump to the character creation page.

Click "CREATE" to create the character Avatar model. You can dress up and edit according to your personal preferences, and you can also upload or take your own photos to have the Avatar model generated by AI.

Click "EDIT" to edit the character Avatar model. Note: After the editing is confirmed, you can click Mint to cast the Avatar model of the character, and you cannot edit it again after casting.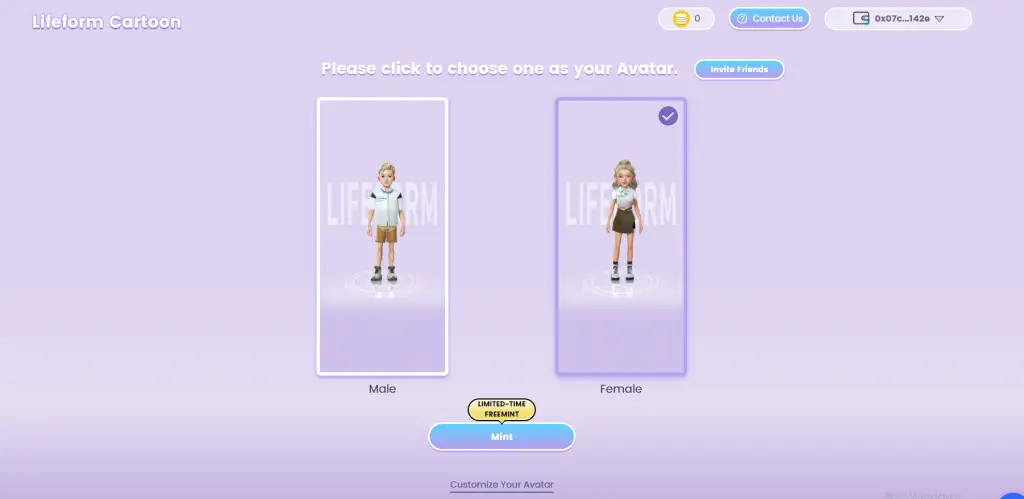 Lifeform Cartoon Use Case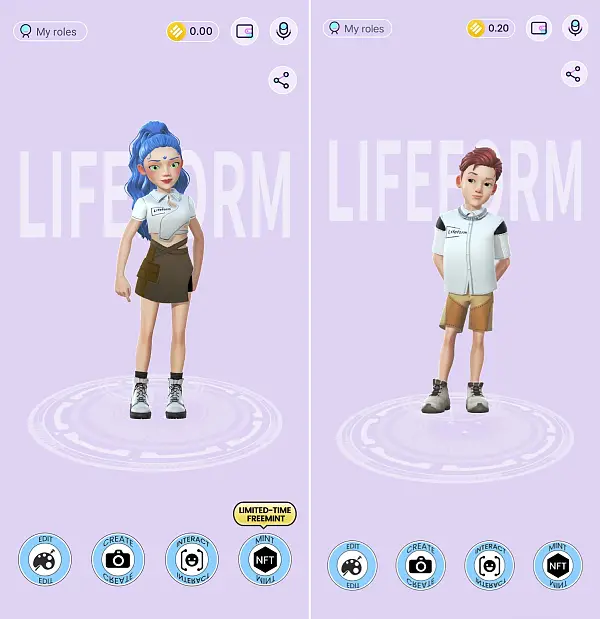 Bade Agenle: The digital personal model generated by Lifeform Cartoon ushers us into the Web 3.0 era.
Mintuer Jisse: Lifeform Cartoon applies face capture technology to social life.
Baku Wenat: The Unity engine creates more possibilities for the application of visual DID.
What is Lifeform Cartoon?
Lifeform Cartoon is an AI Image-to-avatar Generator developed based on the Unity engine, and supports NFT AI Chat and other functions.
How can I pay for  Lifeform Cartoon?
Lifeform Cartoon only supports digital currency payment, not credit card payment.
What kind of avatars does Lifeform Cartoon create?
All kinds of.Lifeform Cartoon can create avatar models of different styles, looks and ages.