Img.Upscaler: A Splendid Image Enhancing AI Generator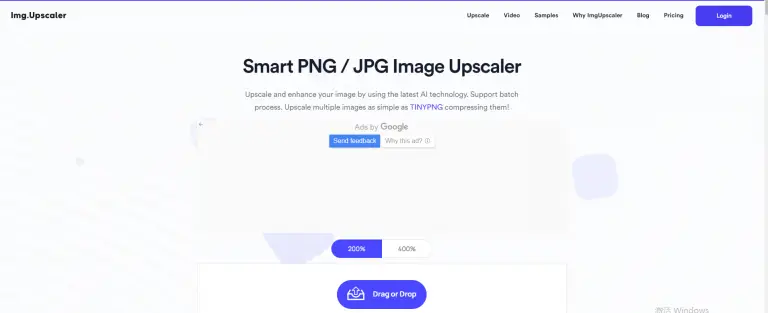 Img.Upscaler is an artificial intelligence-based image upscaling tool developed by the Img.Upscaler team. It can losslessly enlarge, optimize details or upscale the input PNG/JPG images to 4K resolution in a short time. Compared with similar products, it supports batch processing of pictures and has a faster response speed.

Price: Free
Tag: AI Image Enhancement
Release time: Unknown
Developer: Img.Upscaler
Combining the latest artificial intelligence and super-resolution technology.

Enlarge and enhance low-quality photos to higher resolutions.

Add more detail to pictures with AI.

Especially optimized the enlargement algorithm of animation and cartoon pictures

Supports large-scale batch processing.
Img.Upscaler is free for personal trial with 5 FREE IMAGES PER WEEK and provide business plans.
Plan

DAY

Month

Year

Price

$9/day

$19/month

$69/year

Function

Upscaler Unlimited use of Upscaler
Expires after 24 hours.

Upscaler Unlimited use of Upscaler
Images are prioritized.
no ads




Upscaler Unlimited use of Upscaler
Upscaler Unlimited use of Upscaler
no ads
Img.Upscaler APP Download
In addition to web-side services, Img.Upscaler also provides mobile APP downloads, the application name is AI Enlarger.
How to Login in Img.Upscaler?
Open the

Img.Upscaler

website

Click Login in the upper right corner

Register or log in with your email.




If you are registering for the first time, you need to click Create an account below to create an account.

Select your subscription plan, enter your email address and password and click Get Started Now.

Enter your email and payment information again to complete the creation.

After creating an account, the web page will automatically jump to the home page of your Img.Upscaler account, and the registration is complete.

After registration, you can log in to your account using the steps above.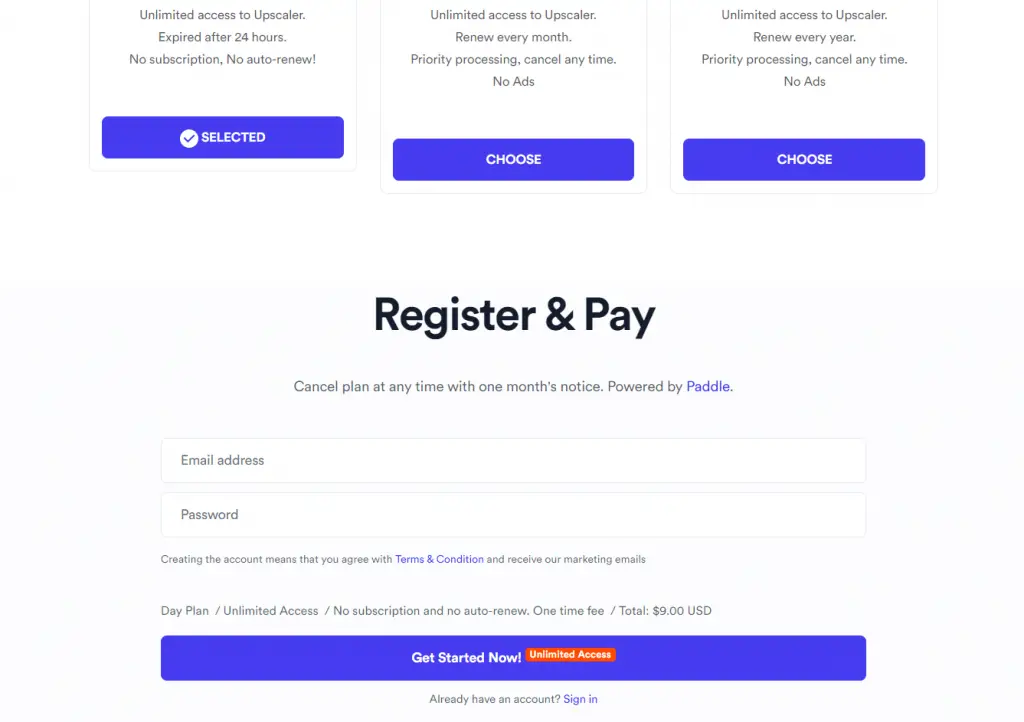 Enter

Img.Upscaler

, log in your previously registered account.

Click Drag or Drop at the top of the page to upload your picture. You can upload pictures in JPG and PNG formats.

You can choose to upscale to 200% or 400% resolution. Click Start to start updating the picture or click Remove to cancel.

After the image is generated, a green Download option will appear below. Click to view and save pictures.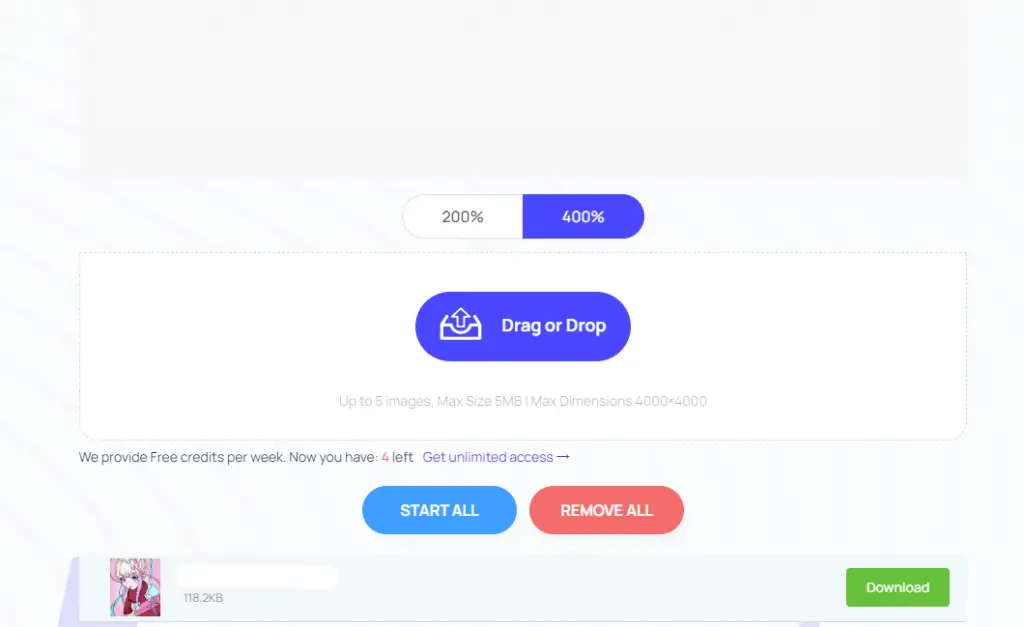 Jatis Kallins: The Img.Upscaler is powerful. Its batch processing feature helps me improve dozens of images at once.

Sravan: The best image processing tool out there is ImgUpscaler, which allows you to upscale images without sacrificing quality.
Matic Broz: Img.Upscaler offers affordable and easy-to-use image upscaling services.

An AI PNG/JPG image upscaler, upscaling and enhancing pictures with latest AI technology.
All photos uploaded and generated by you will be cleared within 24 hours without leaving any records.
Why can Img.Upscaler be The Best Anime / Cartoon Photos Upscaler?
Enlarging anime and cartoon photos is not the same as enlarging real photos. We optimized the upscaling algorithm for anime and cartoon pictures, ImgUpscaler can handle these images naturally and create better results.