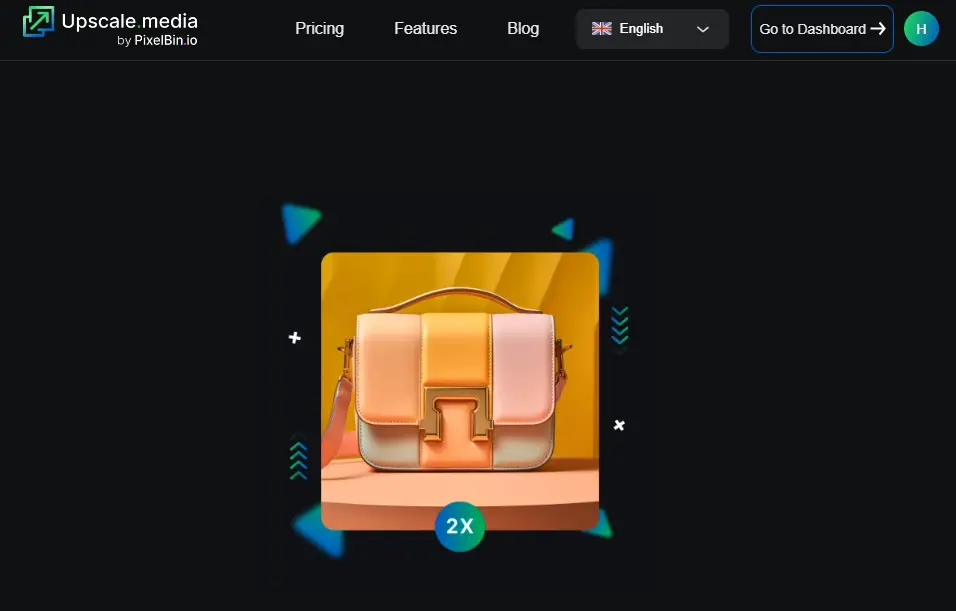 What is AI Image Upscaler?
AI Image Upscaler is an AI-based online image enlargement tool released by PixelBin in 2021. It has the ability to enlarge images without changing their quality, making it easy to enlarge JPG, JPEG, PNG, and other image formats without reducing their clarity. With its powerful AI image processing technology, AI Image Upscaler has received widespread attention and popularity.
AI Image Upscaler Details
Price: $29~$99
Tag: AI image upscale
Release time: 2021
Developer(s): PixelBin
Features of AI Image Upscaler
AI Background Remover: helps users automatically remove backgrounds, saving time in processing images and increasing efficiency.

AI Image Generator: converts text into images, adding creativity to various advertisements, websites, and presentations.

AI Image Deblurring: helps users process blurred areas of an image, improving image quality and creating perfect images.

AI Image Enlarger: using AI technology, while ensuring the quality of the image, maximize the photo up to four times its original size
AI Image Upscaler can be used online through a website, but for the convenience of mobile users, AI Image Upscaler has also released an APP version. The download link is as follows:
The Price of AI Image Upscaler
Aside from the following three packages, Upscale.media also offers a free version that can be used without registering!
| Plan | Starter | Basic | Premium |
| --- | --- | --- | --- |
| Price | $29 | $89 | $299 |