HitPaw: Art Generator for One-click Art Creation
HitPaw is an AI online Art Generator, dedicated to providing users with the best multimedia software, helping users create, share wonderful videos, music and photos on any platform and any device. Start with HitPaw, unleash your creativity and create endless possibilities.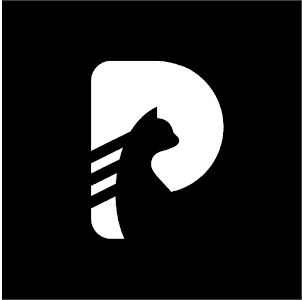 HitPaw is an AI online Art Generator released by Zohar Gilad and his team in 2019. Its main function is to use AI technology to create and edit pictures and videos. Due to its powerful functions and simple operation, it is now widely popular all over the world, and has entered more than 160 countries around the world, with more than 23 million users. With the slogan "Record. Create. Enjoy. Share.", HitPaw is committed to providing users with creative and effective multimedia tools.
Price: $9.99~$99.99
Tag: AI Art Generator
Release time: 2019
Developer(s): Zohar Gilad
Users: 491K
HitPaw has a variety of functions, and it can quickly complete image editing and video editing, use AI technology to stimulate creativity, and make digital life simple and exciting.
Video Converter: Faster video conversion without quality loss

Photo Enhancer: Enhance picture quality with one click

Video Enhancer: Improve video with AI technology, upscale low-resolution video up to 8K

Watermark Remover: Easily remove watermark from photos and videos

Video Editor: Simple and easy to use, edit videos easily

Screen Recorder: The Best Screen Recorder to Record Every Idea

Compressor: Quickly reduce image and video file size

HitPaw MiraCut: A variety of templates are available,which can help you complete the creation with one click
HitPaw App is a HitPaw mobile application developed for mobile device users, which can be downloaded and used on Apple phones, Android phones, iPads and other devices
The device has better practicability, are more stable and has faster response when users use it

After installing the APP, it is more flexible to use and can be used on mobile phones anytime, anywhere

Better security, able to protect the user's data security to the greatest extent

Easy for video sharing, and you can share the video to all social media with one click
HitPaw App can be downloaded from the App Store, G-play or HitPaw official website. Users can choose according to the mobile phone system. iOS can be downloaded from the App Store, and Android can be downloaded from G-play.
HitPaw is an application developed for PC users, for Windows and Linux systems, and you can just click the link below to add.
HitPaw Online is a web version of HitPaw that can be used in a browser without installing any client. Open the official website of HitPaw and you can use it.
The price of HitPawd products are different in different systems, as shown in the following table
| Plan | Windows products | iOS products |
| --- | --- | --- |
| HitPaw Video Converter | $39.95 | $39.95 |
| HitPaw Photo Enhancer | $29.99 | $59.99 |
| HitPaw Watermark Remover | $9.99 | $19.99 |
| HitPaw Video Editor | $39.95 | $45.95 |
| HitPaw Screen Recorder | $29.99 | $29.99 |
| HitPaw Video Enhancer | $89.99 | $99.99 |
| HitPaw Compressor | $19.99 | None |
How to Login to a HitPaw Account?
Enter the official website, and click "log in" in the top right

Enter your usual email information, or directly use your Google account to login
In order to save information better, please log in first

After logging in, click "start editing"

Upload the picture or video to HitPaw

You can use various functions to edit