Hama: The Best Image Object Elimination Tool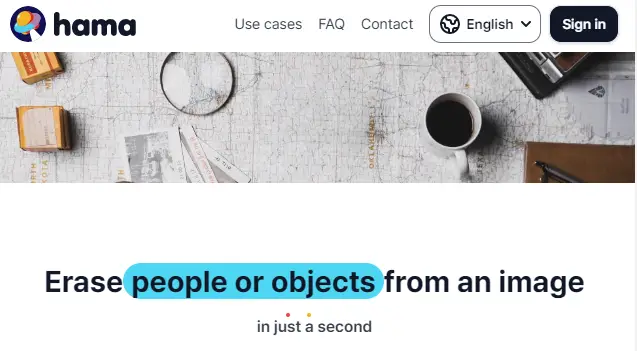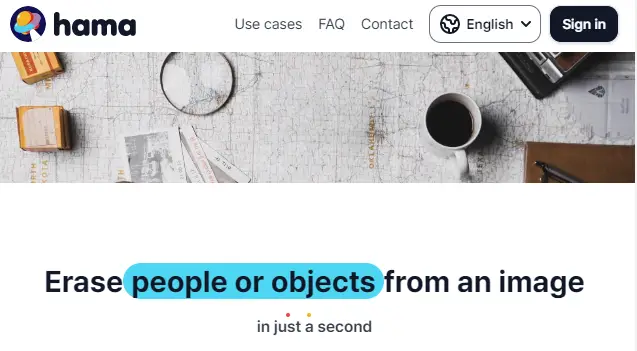 Hama is an AI tool that can eliminate objects or people from images. With Hama's powerful photo processing capabilities, users can remove unwanted people or objects from their photos while maintaining high clarity and naturalness. Hama can handle a variety of different styles of images, whether they are user-taken photos or images found online, and can help remove anything users do not want to see in their photos, regardless of the style of the image.
Price: Free
Tag: AI Image Processing
Release time: 2022
Developer(s): Hama
Eliminate items: You can eliminate items you don't want to see on the photo.
Powerful processing ability: can modify the picture naturally, and keep high-definition pixels.
Suitable for different pictures: Hama can handle pictures of different styles.
Free image size: Hama does not limit the size of images uploaded by users.
The Hama APP can be used directly online and supports four languages: English, Chinese, Korean, and Japanese. For more details, please visit the official website.
Hama is free and available to any user.
How many images can l edit?
You can edit your pictures unlimitedly.
ls there a size limit when uploading an image to Hama?
Hama has no limit on the size of uploaded pictures.