Brainfever: AI Image Generation And Editing Tool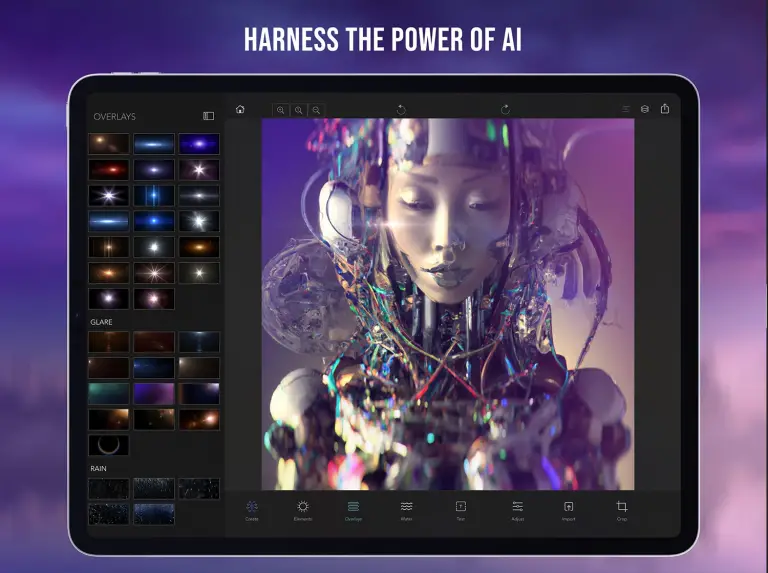 Brainfever is an AI image generation and image editing tool created by James Grote. It uses AI technology to generate images from text descriptions. Using artificial intelligence, it can convert any text prompt into a stunning image. It can also edit images. Work, with diverse templates and elements, easy to operate and powerful.
Price: None
Release time: None
Tag: AI image generator
Developer(s): James Grote
Users: Noen
Provide a variety of styles: Brainfever can provide users with different templates and styles to edit photos, with a wide variety
Advanced editing tools: Brainfever can provide users with advanced editing tools, such as filters, layers, etc.
Intelligent image generation: Brainfever can intelligently convert the text entered by the user into an image
Rich elements: Brainfever provides a variety of elements for users to edit pictures, such as clouds, rain, fog, etc.
Save projects: Brainfever can effectively help users save and manage created works
Download first, log in after the download is complete

Choose your preferred image type, style

Describe the image you want to generate, enter text

Then click the generate button

After the picture is generated, you can save it, and if you are not satisfied, you can regenerate or edit it
Brainfever currently only supports iOS system, you can download Brainfever APP to iPhone, iPad, Mac and other devices for use.

Brainfever is available for free, but some features may require subscription fees or in-app purchases. The following are its two subscription purchase fees, with PRO MONTHLY and PRO ANNUAL options:
Plan

Pro Monthly

Pro Annual

Price

$9.99 / month

$49.99 / year

Function

200 Cerdils / Month

Unlook All Content

Get All  Future Updates

Free Support

200 Cerdils / Month

Unlook All Content

Get All  Future Updates

Free Support
John: Brainfever's image generation function is too powerful. I only input a short text and it generates a lot of amazing images for me
Luke: I have never used such a good photo editing tool as Brainfever, I can make more satisfactory photos
Adora: Brainfever not only has a simple interface, but also is easy to operate and has a good sense of experience
Brainfever is available for free, however some of its features may require subscription purchases.
What images can we create based on Brainfever?
Brainfever can create a variety of images, such as images, scenes, animations, etc.