AI Dungeon: Create any Game Script for You Just Text Prompts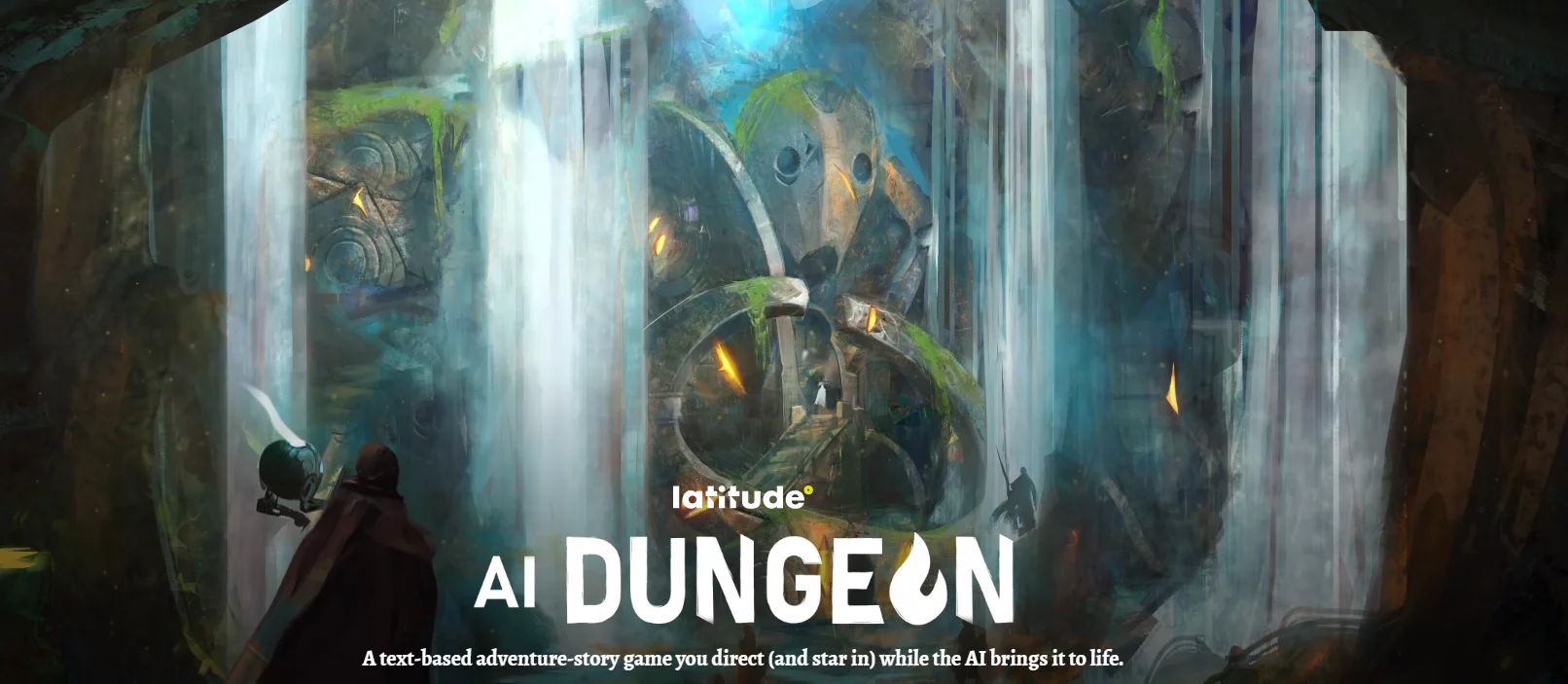 AI Dungeon is an AI text adventure game creator based on text prompts. It was developed by Latitude based on the GPT-2 and GPT-3 model natural language models. The initial version was released on Google Colaboratory in May 2019. In AI Dungeon, players can generate text adventure game scripts according to the specified game world, characters, and story background, with unlimited possibilities.
Different from all current games, the game script of AI Dungeon is generated by AI or AI assists you to generate it, which allows users to develop their own game world instead of following the set instructions in a fixed game script. AI Dungeon supports single-player and multi-player game interaction.
Tag: NSFW AI Chatbot, Sex Chatbot,NSFW AI Writer
Price: Starter at $9.9/mo
Users: 2M+
Release Time: May 2019
Developer(s): Latitude
Pick an ai dungeon alternative,IT has three alternatives

You only need to choose a character, a world and a story background, AI Dungeon will automatically generate a wonderful game script for your choice
You can also look at the game worlds that other users have completed and see other people's magic ideas
According to the game world set by the system, randomly select

Start actions

Set lines for your character
Tell the AI ​​what your character is going to do
AI Dungeon will create a unique script for you based on all the characters and the game world

Make it yours

Save the script that has been generated. If you feel that it is not exciting enough, you can also create a new character, game world and script, so that the game character can play according to your words.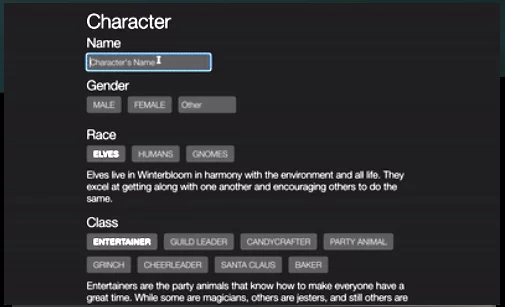 Who created the AI Dungeon?
Nick Walton of Latitude developed AI Dungeon based on natural language models based on GPT-2 and GPT-3 models
| | |
| --- | --- |
| Developer(s) | Latitude |
| Initial release time | May 2019 |
| Platform(s) | Website,App |
| Type | AI Interactive Fiction,AI Game AI-generated Story |
| Users | 2M+ |
| Price | Starter at $9.9/mo |
On May 2019, The first version of AI Dungeon was released on Google Colaboratory
On December 2019, AI Dungeon 2 released
On July 2020, Updated their AI model
On December 12, 2022, AI Dungeon released a new version named Unchained
Pros & Cons of AI Dungeon
Innovative game design: AI Dungeon is a text-based adventure game where players can interact with an AI and create unlimited possibilities for storylines.
Powerful AI: AI Dungeon's AI is capable of understanding and responding to player input, making the game experience more immersive and engaging.
Multiplayer mode: Despite some issues that may arise in the multiplayer mode, it still provides an opportunity for players to enjoy the game together with friends.
Issues in the game:

According to user feedback, AI Dungeon's multiplayer mode may have some problems and bugs.

Quality of the AI:

While AI Dungeon's AI has improved in intelligence with certain updates, there may be times when the AI's performance may decline.

Privacy concerns:

Some users have expressed concerns about AI Dungeon's privacy policy, feeling that the game does not adequately respect user privacy.

Content filter:

AI Dungeon has implemented a content filter that may occasionally mistakenly block users.
Recommended reason of AI Dungeon
In my assessment of AI Dungeon, the first thing I want to emphasize is its unparalleled potential for infinite possibilities. AI Dungeon is similar to classic text-based adventure games we are familiar with, but unlike scripted games, AI Dungeon offers endless storylines and real-time generation of new narrative segments. This is achieved through its "AI" component, which is trained by reading internet content.
You can choose a generic predefined setting, such as fantasy, and then select a character type to begin your adventure. But what's more intriguing is constructing your own scenario with just a few lines of text and seeing where it takes you.
It is important to note that since AI Dungeon is not handcrafted, its grasp on reality and consistency may be fragile. Items and names can be forgotten or changed, and the story often undergoes dramatic shifts. This might frustrate traditionalists, but if you approach AI Dungeon with an open mind, you will find it mesmerizing and captivating. If you prefer one-on-one chat, then you can talk to characters of different personalities in Candy AI, adding a more interesting scenery to your life.
AI Dungeon's Privacy and security
The privacy and security policy of AI Dungeon mainly includes the following aspects:
Information Collection and Use:

AI Dungeon collects users' basic contact information (such as name and email address), account information (such as username and password), and any other information users choose to provide when communicating with us. Additionally, AI Dungeon automatically collects certain information about users' interactions with the service, such as device type, IP address, browser type, operating system, and more.

Information Sharing:

In certain circumstances, AI Dungeon may share users' information with third parties, such as vendors or other service providers, to comply with applicable laws or any obligations, in asset sales, mergers, bankruptcy, or other business transactions, and more.

Cookies and Other Tracking Technologies:

AI Dungeon may use cookies, search data, user inputs, or third-party analytics services to collect usage data from users.

User-Generated Content:

AI Dungeon's service also hosts user comments, game interactions, and shared game content that users may choose to join and/or participate in. This user-generated content may be stored, displayed, copied, published, or otherwise used, with or without attribution to the user.

Children's Privacy:

Users who use AI Dungeon must be at least 18 years old. AI Dungeon does not knowingly seek or collect any personal information from children under the age of 13.

Data Security:

Any information users transmit to AI Dungeon electronically may not be secure during transmission to AI Dungeon. AI Dungeon advises users not to use insecure channels to send sensitive or confidential information to AI Dungeon.