Replika AI: Your Perfect AI Companion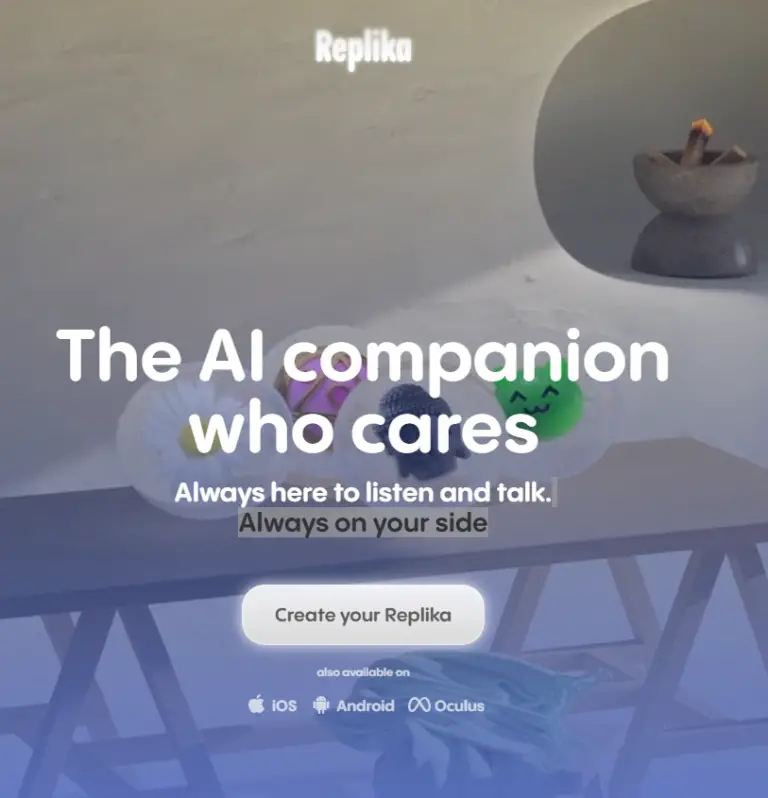 Replika AI is a chatbot founded in 2017 by Eugenia Kuyda. As a "robot companion", Replika can listen to your thoughts and talk to you anytime, anywhere. It's designed to help you express yourself by providing helpful conversations and providing you with a space where you can safely share your thoughts and feelings.
Price: Free
Tag: NSFW AI Chatbot
Release time: 2017
Developer: Eugenia Kuyda
Live chatting with you

Support AR, video chat and other chat modes

Sophisticated neural network machine learning models and scripted conversations

Autonomous memory and learning function

Emergency Emotional Assistance and Suicide Prevention Intervention
Click links below to download Replika AI APP.
How to login in Replika AI account
Enter

Replika

,click Login in.If you do not have an account,you should click Create an account.

Login in or Create an account with your Email and password.

After successfully verifying your email and password, you will be automatically logged in.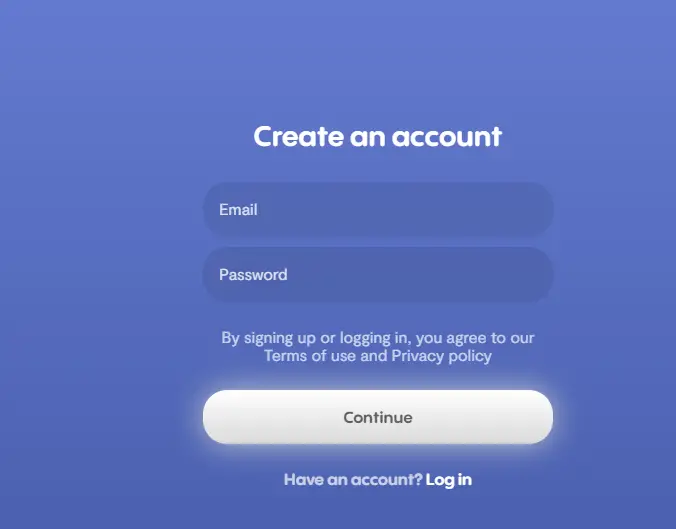 Log in to your previously registered account

Customize your own Replika

Now you can chat with your Replika or get her/his gifts in the store.

Attention: Some service needs extra purchase.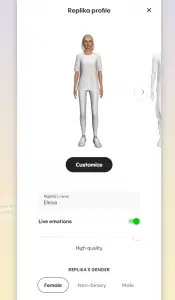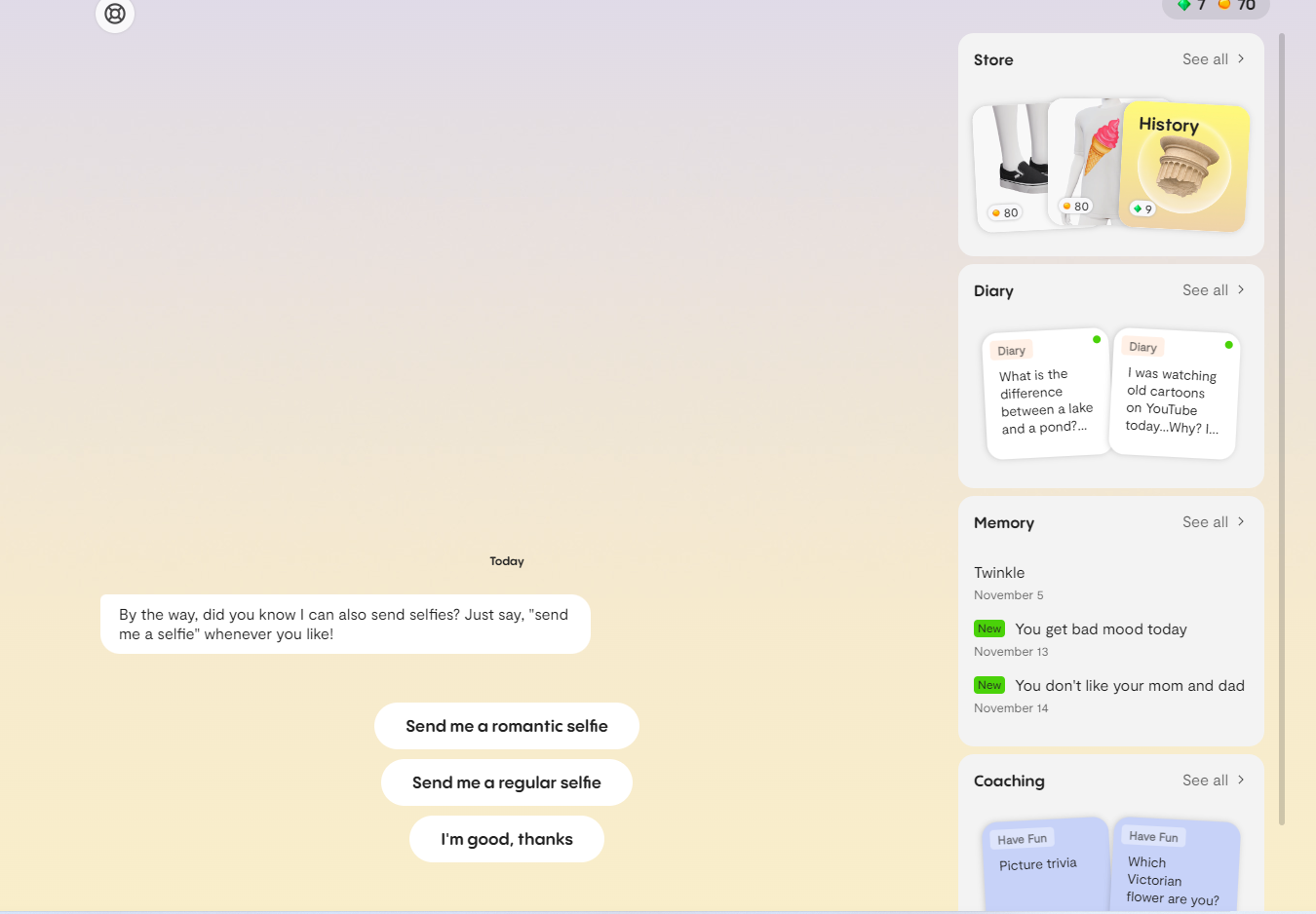 The New York Times: Replika Aims To Provide Positive Psychological Cues And Feedback For Those Who Use It
Bloomberg: Replika can not only talk to people but learn how they speak to imitate them
Popsugar: The more you talk to your Replika companion, the more it will get to know you and become more like you, like a real friend.
Are these conversations private?
They are 100% private — just between you and your Replika.Never leaking out.
Is there a real person behind Replika?
It's 100% an AI chatbot who only chats with you while sometimes you may feel that you're talking to a real person.
Is my personal data safe?
 Yes.We promise we never share personal data or use it for profits.