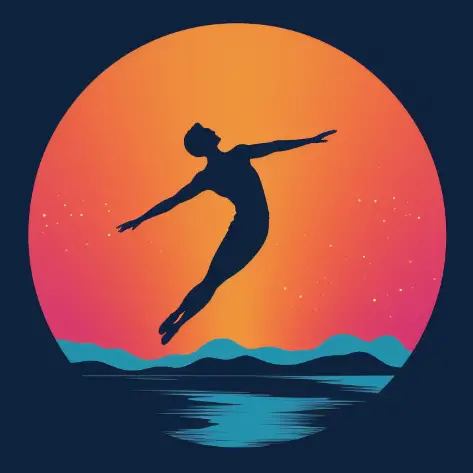 Pephop is an innovative online NSFW AI chatbot platform designed for roleplay enthusiasts. It offers users the unique opportunity to engage with a plethora of diverse characters, each with their distinct personalities and backgrounds. The platform's tagline, "Your online AI chatbot platform for roleplay," encapsulates its mission to provide an interactive and immersive experience for its users.
Price: Freemium
Tag:AI Girlfriend Simulator, NSFW AI Chatbot, Sex Chatbot, NSFW AI Generator
Developer(s): PepHop AI
Release time: 2023
Diverse Character Selection:

From anime characters to game icons, there's a chatbot for everyone.

Regular Updates:

Chats and message counts are updated every 15-30 minutes, ensuring fresh

content.

User Engagement:

The platform boasts a staggering total of 4601 characters, highlighting its vastness.
Visit the Pephop website.

Click on the "Login" button located at the top.

Enter your credentials or sign up if you're a new user.

Once logged in, explore the vast world of characters.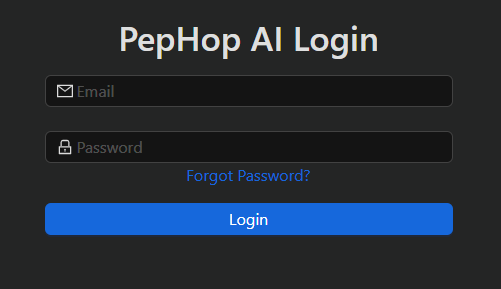 Choose a category:

Whether you're into "SFW Only" or "NSFW Only," there's something for everyone.

Select a character:

Browse through the list and click on a character that catches your eye.

Engage in a chat:

Start your roleplay experience and immerse yourself in the conversation.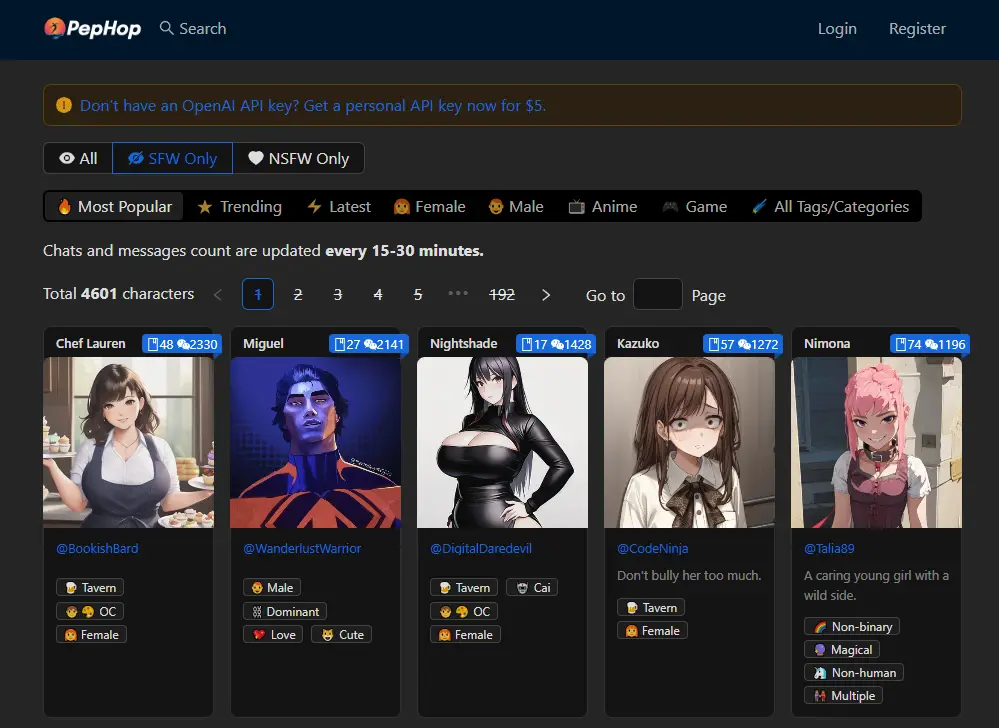 There is an option for users to obtain a personal OpenAI API key for $5, which may be related to accessing advanced features or ensuring a smoother user experience.
Pros:
Wide variety of characters.

Regular updates ensure fresh content.

User-friendly interface.
Cons:
Pricing details are not transparent.

The developer's information is not readily available.
How often is the content updated?
Chats and message counts are updated every 15-30 minutes.
Can I suggest a character?
While the website doesn't explicitly mention this feature, given its user-centric approach, there might be avenues for user suggestions.
Is there a mobile app available?
The website doesn't mention a mobile app. However, the platform is accessible via web browsers on various devices.