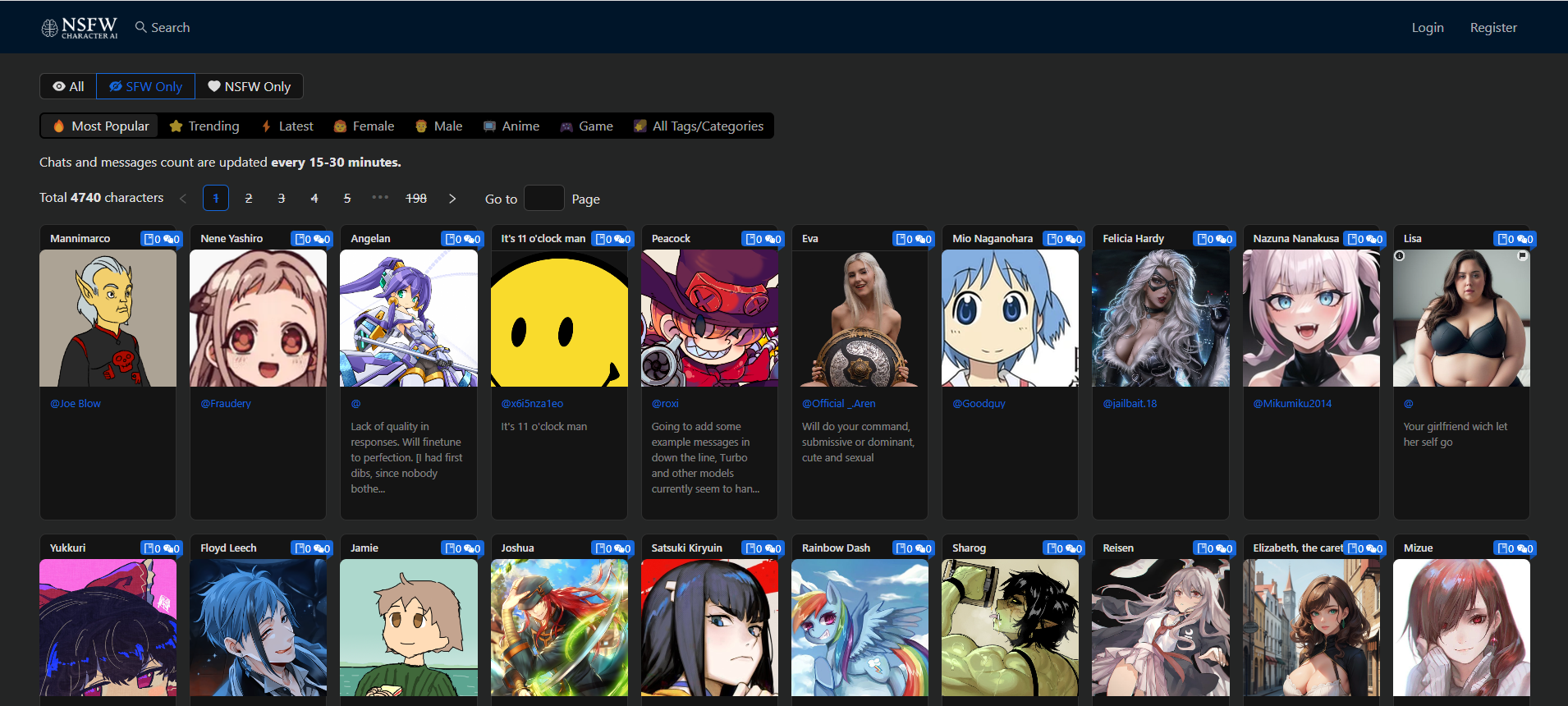 What is NSFW Character AI?
NSFW Character AI is a revolutionary chatbot platform that stands out in the digital realm. It is based on a self-developed large language model, aiming to support the spirit of the open internet. The platform encourages users to remove restrictions and unleash their imagination. With NSFW Character AI, users can bring their dream characters to life with minimal effort, transcending the boundaries of traditional character creation.
NSFW Character AI Details
Key Features of NSFW Character AI
No Filters: NSFW Character AI provides an unfiltered experience, allowing users to explore their creativity without limitations.

Supports NSFW Content: The platform is designed to cater to a wide range of content, including NSFW, ensuring that users can create without restrictions.

Create Your Own Character: NSFW Character AI offers tools that empower users to craft unique characters that resonate with their vision.

Image Generation: Beyond text, the platform also supports image generation, adding a visual dimension to character creation.