Mottle: Creat a Private AI Chatbot Without Coding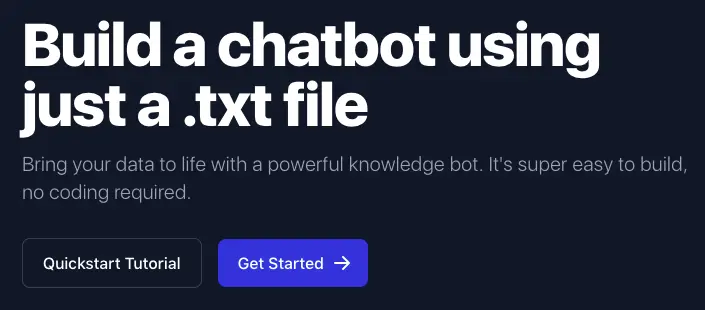 Mottle is a very user-friendly intelligent chat robot. No installation or other coding is required. You only need to enter the OpenAI API key to quickly build your own knowledge robots. These robots can answer users' questions within seconds. , and the robot can also be trained and tested to improve its ability to discover new insights.
Price: Starting free
Tag: Chatbot
Release time: None
Developer(s): Mottle
No Code: Get started with just a few clicks, no complicated installations required.
Ease of debugging: see exactly which documents are available for answer generation.
Have Unique Insights: Can discover new ideas by asking questions in everyday language.
Mottle currently does not have a mobile app, only a web version. If you are interested in Mottle, you can go to the
Mottle website
to experience its powerful functions.
The service provided by Mottle is not free, but the tool currently offers a free trial. Some functions may require subscription payment or in-app purchase, the following is its subscription purchase fee, including Experimentation, Interactive and Enterprise three options:
Plan

Experimentation

Interactive

Enterprise

Price

$0/month

$99/month

$499/month

Functions

Build a bot up to 500 snippets

Unlimited queries

Self-serve documentation

Up to 5 bots

Up to 10,000 snippets per bot

Slack, Discord & Teams integration

Website embed widget

Email support

Up to 25 bots

Up to 100,000 snippets per bot

API access

Priority email support

1 hour set up call
Mottle is currently available for free. The company is working on a paid version that includes more features.
Will OpenAI see my document?
Yes. OpenAI will see all documents that users upload to Mottle, as Mottle uses their embed and completion APIs to generate bot responses.