Bing ChatGPT: The New Bing Search Engine Based on ChatGPT
Since its inception, Bing has served as Microsoft's competitor to Google in the search engine field, but over the past 13 years, most users have opted for Google search. The emergence of ChatGPT may change this status quo.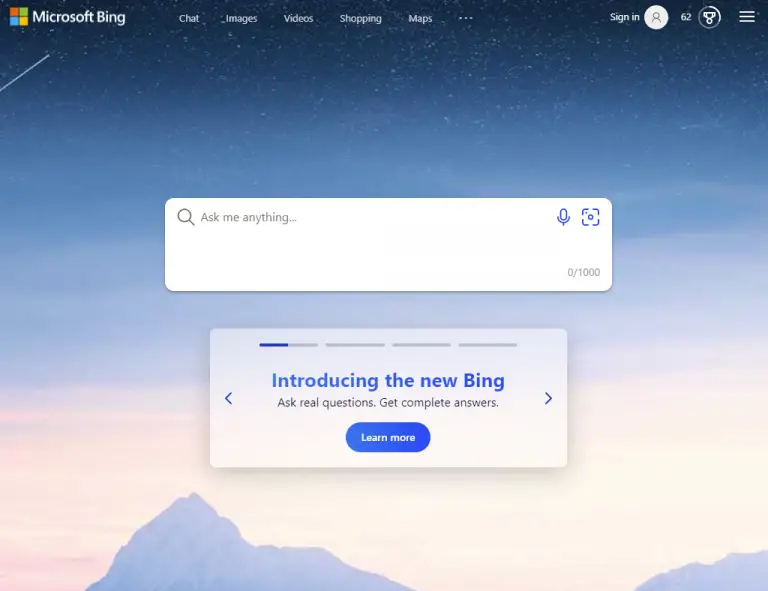 Bing ChatGPT is the latest search engine from Microsoft, launched on February 7, 2023, with the aim of providing users with a ChatGPT-like search experience. Its unique conversational-style feature is added to the sidebar of Bing, allowing you to interact with the search engine in natural language, making search more intuitive and effortless.
Exciting news is that Microsoft has just announced the full release of Bing Chat, and anyone with a Microsoft account can now use it on their mobile devices or desktops with the Edge browser to enjoy its benefits. So whether you're looking for your favorite pizza place or seeking travel advice, Bing Chat can help you! Experience the future of search with Bing Chat, where conversation and search queries seamlessly merge together.
Price: Free
Tag: AI Search
Developer(s): Microsoft's
Provide conversational search and answer service
Offer answers that are more up-to-date than ChatGPT (whose training data is cut off in 2021)
Give an answer directly to a complex question
For more ambiguous questions with no definite answer, it may prompt the user to use Bing for questions and potential answers

Bing Chat's responses are no longer limited to text but can generate images and even videos based on user needs

Bing Image Creator supports multiple languages

Added chat history function for easy browsing history retrieval.

Supports plugins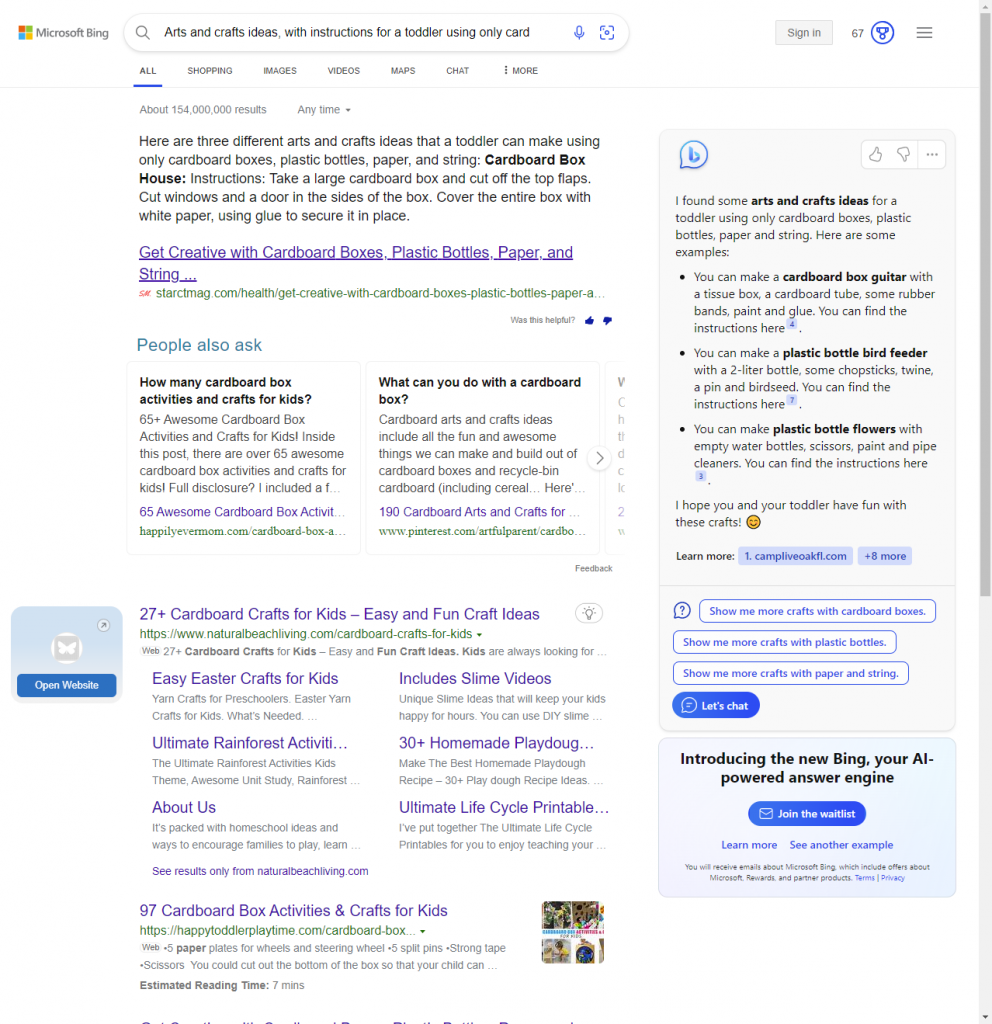 Visit bing.com with the Microsoft Edge web browser
Sign in with your Microsoft account.
Then click "Chat" at the top of the page and choose a conversation style and type your prompt.
You can download the Bing app on your iPhone or Android device and access the chatbot from there². To use Bing Chat on your phone, you can open the Microsoft Bing app and click the Bing (blue) button in the toolbar at the bottom. Then click the Keyboard icon to interact.
Bing is a free search engine service provided by Microsoft. Users can directly use the chat function on the Bing search page.
BingChat is a chat-style search feature launched by Microsoft that allows users to interact with the search engine using natural language.
Do I need to pay to use BingChat?
No, BingChat is free and can be accessed directly on the Bing search page.
What are the features of BingChat?
BingChat can answer users' questions, provide search suggestions, display relevant content, facilitate online shopping, and more. Additionally, BingChat supports multilingual search, allowing users to interact in their own language.