Bing ChatGPT: The New Bing Search Engine Based on ChatGPT
Since its inception, Bing has served as Microsoft's competitor to Google in the search engine field, but over the past 13 years, most users have opted for Google search. The emergence of ChatGPT may change this status quo.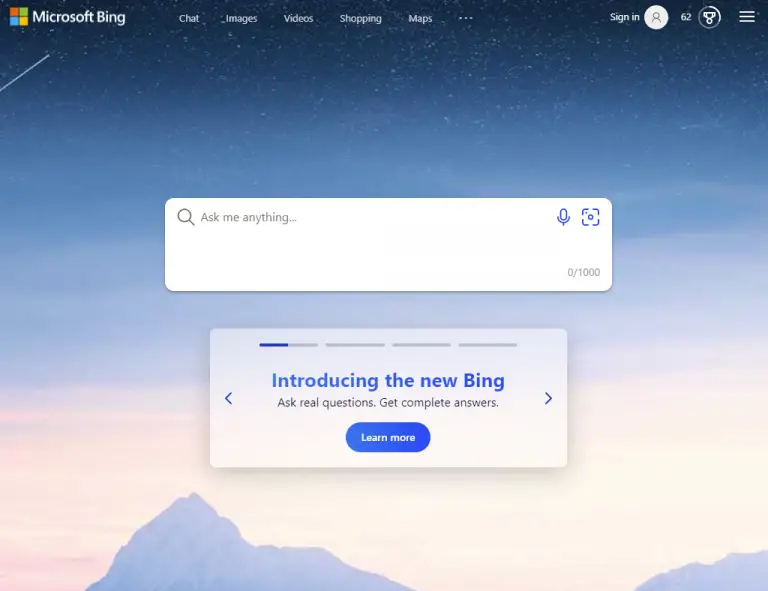 Bing ChatGPT is Microsoft's new Bing search engine, released on February 7, 2023, based on the OpenAI GPT-4 model. Its main function is to provide a ChatGPT-like experience in the search engine, with the main difference being the addition of a conversational-style feature in Bing's sidebar that is similar to ChatGPT. Microsoft stated at the release that they hope to launch the new feature by the end of March to make Bing more competitive with Google. The new service can be seen on the Bing new page with limited access for users in the US, and to get the full experience you must join the waiting list.
Microsoft also released a new version of the Edge browser at the same time as the new Bing, with new AI features built into the sidebar.
Price: Free
Tag: AI Search
Developer(s): Microsoft's
How to Join the Bing ChatGPT Waitlist?
Open the Bing search engine
If you have an American IP, you'll see a "Try it" button, click it
This will redirect you to a new Bing search page
Click "Join the waitlist"
Log in to your Bing account and you'll automatically be added to the waitlist.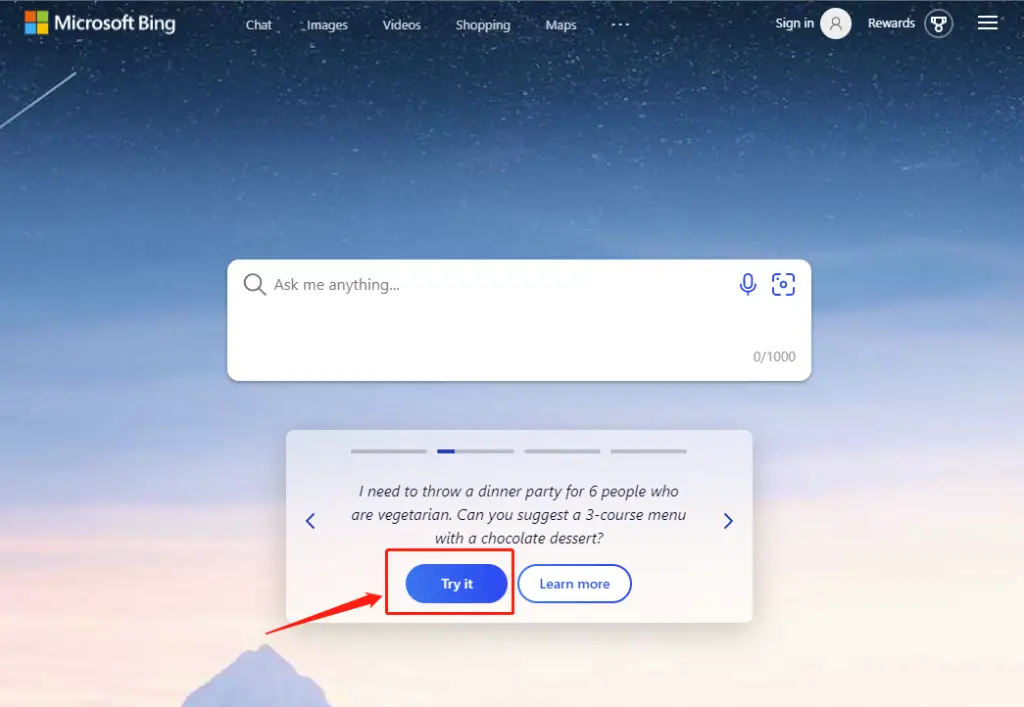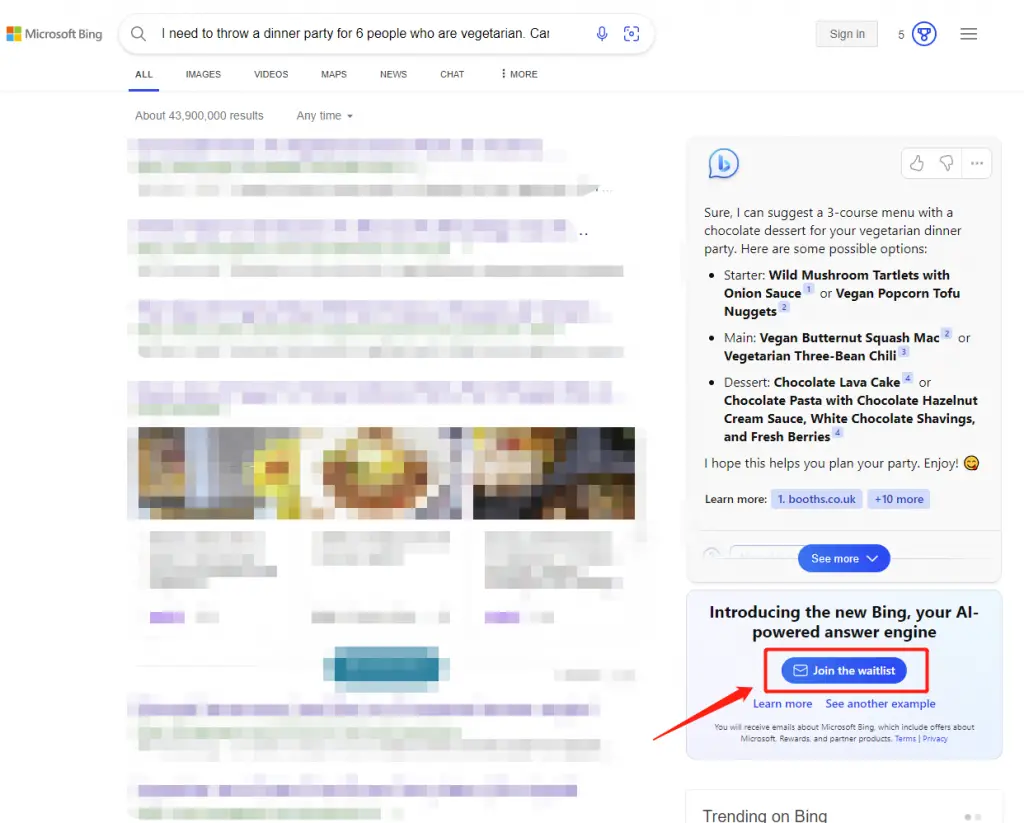 Main features of Bing ChatGPT:
Provide conversational search and answer service
Offer answers that are more up-to-date than ChatGPT (whose training data is cut off in 2021)
Give an answer directly for a complex question
For more ambiguous questions with no definite answer, it may prompt the user to use Bing for questions and potential answers.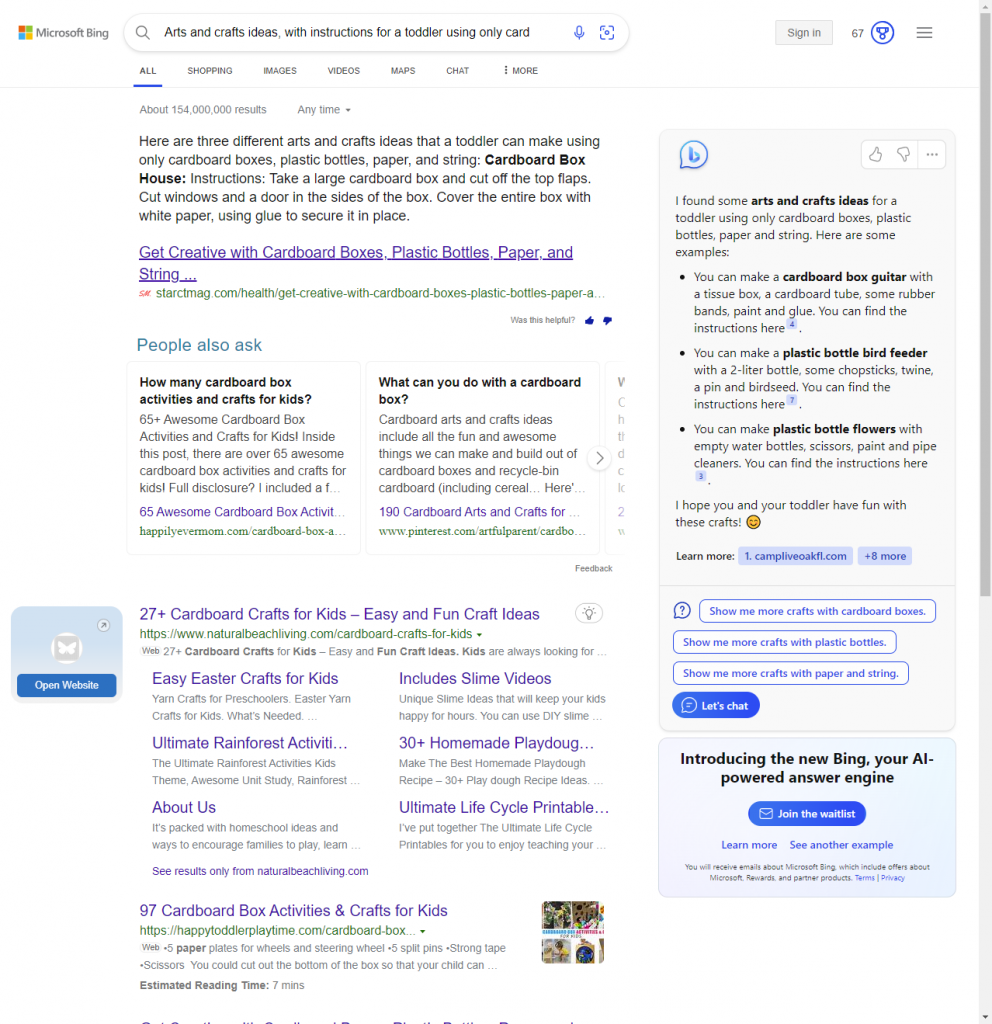 Currently, Bing ChatGPT is only available for users in the United States, and there are some limitations. To get the full service, you need to join the waitlist. Microsoft stated at the launch that they hope to roll out the new features to general users by the end of March.
If users outside the US want to try the new Bing, it is suggested to switch to a US-based IP address.