Holoai:AI Novel Creation Assistant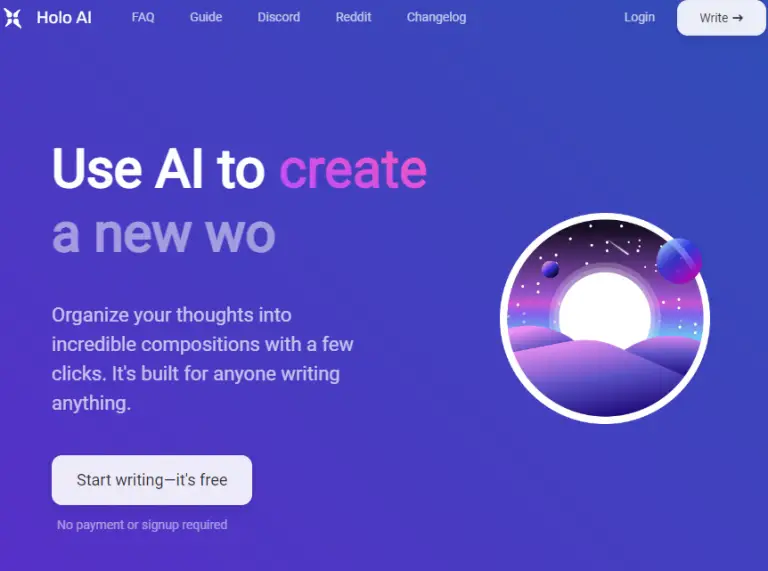 Holoai is an online AI article generator that can automatically generate novels. Users only need to input topic information or key information, and the complete storyline can be automatically supplemented. With Holoai, users can turn their ideas into stunning literature with just a few clicks. Holoai is capable of generating various types of literary works and is an essential tool for users to do creative writing. In addition, Holoai also supports text-to-speech. It provides 6 distinctive AI voices, which can recite articles created by users and realize the transformation from text to speech.
Price: Starting free
Tag: AI novel generator,AI Story Generator
Release Time: None
Developer(s): Holoai
User: 150K
Support multiple types of works: Holoai can help users create various types of literary works, such as science fiction, romance novels, etc.
Text-to-speech: Holoai can read articles created by users through AI technology, and there are 6 AI voices for users to choose.
Strong confidentiality: The data generated by Holoai on the client side is confidential, and developers have no way to access articles created by users.
Support model training: Users can train Holoai's article generation system by inputting a large amount of content on the same topic.
Enter

the Holoai website

, click "Login" in the upper right corner.

Enter your Holoai account information and click "Login" to log in successfully.

If you don't have a Holoai account, you can click "Make one" below to create your own account.

Then enter your email and password, click "Register" to get a Holoai account.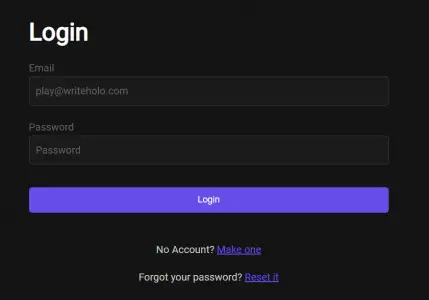 Enter

the Holoai website

and complete the login.

Click on "Writing something".

Enter your article title.

Enter some text to describe the novel you want to create, and click "Generate Text" at the bottom right.

Wait for a while and Holoai will automatically generate the corresponding article for you. If you are not satisfied, you can choose to regenerate or modify it manually.
Holoai provides a free version and a paid version. The starting price of the paid version is $4.99. For details, please refer to the table below.
Plan

Free

Standard

Premium

Price

$0/mo

$4.99

$7.99

Function

Freely generate text

Does not support AI model training

500,000 characters per month

Generate Length Slider

Public Custom AI Abilities

Support to use all functions of Holo
Elva: The stories generated by Holoai are interesting and full of details.
Aditi: I asked Holoai to help me create a story about a duck and it was so much fun.
Beck: After Holoai generates articles, you can modify them yourself, which gives users a lot of room for creativity.
What are alternatives to Holoai?
Holoai is an article generation tool. Similar software also includes Snazzy AI, Kafkai, Essaybot, etc.
Holoai has a free version and a paid version, the price of the paid version is $4.99 and $7.99 respectively.