Charisma.AI: Memorable & Interactive Storytelling with AI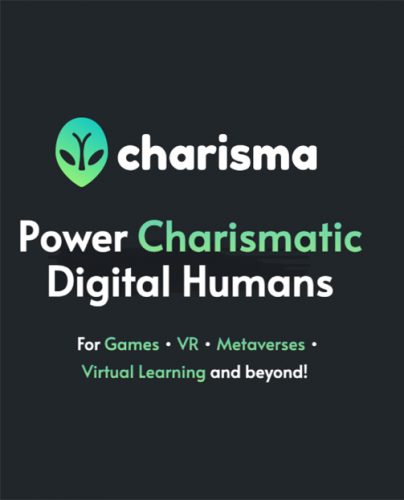 Charisma.ai is an engaging AI online interactive story tool that enables users to create personalized digital characters and interactive stories, striving to enhance users' creativity and sense of story participation. Charisma.ai has a wide range of applications, including games, metaverses, virtual reality and so on. So what are you waiting for? Just come to Charisma.ai for an immersive story experience!
Price: Free
Tag: AI Interactive Storyteller
Release Time: 2020
Developers: Charisma
Users: 64.6K
Interactive stories: Users can design and write storylines and plot trends that interact with digital characters through natural language input, allowing them to immerse themselves in the story.
Digital character: Users can choose different role templates for personalized customization, such as appearance, personality, behavior, etc.
Real-time interaction: Charisma.ai will easily connect its project to Unreal Engine, Unity, mobile devices and metaverses. Users can interact and talk with digital characters through real-time text or voice input, and the digital characters can respond in real time .
Visit the

Charisma.ai

official website, click "Login" in the upper right of the page to log in to your account.

Click "Create new app story" on the homepage, fill in the Title, Description, Genres of the story, and choose a Template, then click "Create Story".

After the story outline is complete, you can create specific episodes, scenes, and characters' personalities, behaviors, and more.

Once your story is ready, if you're satisfied with it, you can save and share your interactive story.
In addition, if you want to know a more detailed usage process, you can click "Documentation" on the homepage of the official website to learn more.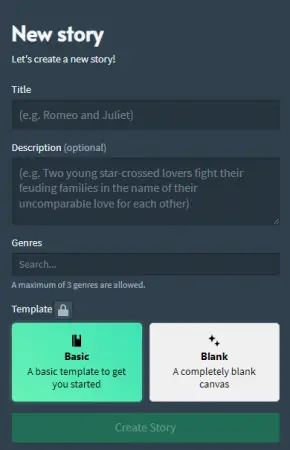 How to login Charisma.ai account?
Visit the

Charisma.ai

official website and click the "Login" button in the upper right of the page.

Enter your email address and password, and click "Login" to log in. You can also log in with your Facebook or Apple account.

If you forget your password, please click "Forgotten your password?" to retrieve your password.

If you haven't registered an account yet, click "Get Started" on the home page.

Enter your username and email address, and set a password.

Click "Create Account" to complete registration and login.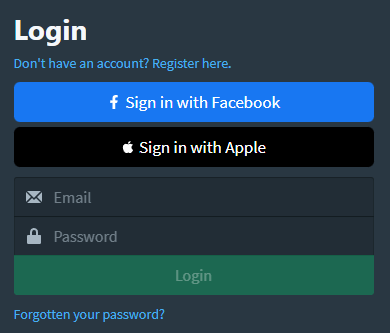 Charisma.ai Technical Principle
Charisma.ai's technical principle involves using Natural Language Generation (NLG) and Natural Language Understanding (NLU) techniques to create and interact with digital characters in an immersive and engaging way:
Charisma.ai's NLG technology enables users to input natural language commands and prompts, which are then processed and converted into coherent responses by the platform's AI algorithms.

Charisma.ai's NLU technology enables it to analyze and understand the context and meaning of user input, including tone, emotion, and intent, which enables Charisma.ai to provide personalized and engaging responses based on the needs and preferences of users.
At present, Charisma.ai is 100% Free.
Easy to use: Charisma.ai is very novice-friendly, providing an intuitive interface for character creation, story writing, and testing without users requiring programming or other technical skills.
AI-Powered Conversations: Charisma.ai uses advanced AI algorithms to allow users to create digital characters, and these characters can have realistic and natural conversations with users, allowing users to have an immersive story experience.
Natural language generation technology: Charisma.ai adopts natural language generation technology, which enables digital characters to respond in real time and improves the user's interactive experience.
Diversified interactive methods: Charisma.ai supports multiple interactive methods, including text and voice input, and users can choose the most comfortable way to interact.
Charisma.ai is a platform that enables users to create digital characters and interactive stories using AI. It uses natural language generation and understanding technology to provide authentic and engaging conversations with digital characters.
Are Charisma.ai's digital characters customizable?
Users can choose a digital character template and personalize it, including the character's appearance, personality, behavior and other aspects.
How does Charisma.ai achieve real-time interaction with digital characters?
Charisma.ai's live interaction capabilities enable users to test and refine their digital characters and interactive stories in real time.