BedtimeStory.AI: Make Your ideas More Enchanting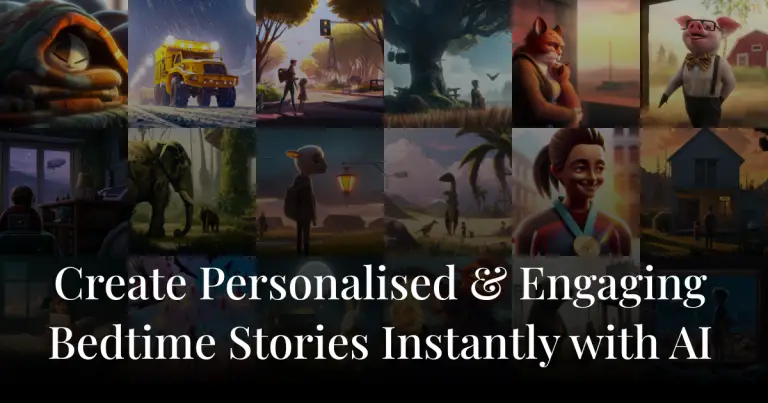 BedtimeStory.ai is an easy-to-use bedtime story generation tool, which can write unique and interesting bedtime stories in seconds according to user-defined input. BedtimeStory.ai takes the stress out of parents putting their kids to sleep and enriches kids' imaginations. Just come to BedtimeStory.ai to create your own bedtime story with one click!
Price: Free or starting $8.25/mo
Tag: AI Stroy Creator
Release Time: 2022
Developers: BedtimeStory
Features of BedtimeStory.AI
Fast and Easy: BedtimeStory.ai generates a new story in seconds.
Custom-Written Stories: Users can customize personalized stories by giving key information such as story characters and plots.
Engaging Story Content: BedtimeStory.ai generates stories that are unique and entertaining, sparking children's imaginations.
How to use BedtimeStory.ai?
Visit the

BedtimeStory.ai

official website and click "Get started now" to login your account.

Enter the main page, you can see the previously generated examples, capabilities and limitations given by BedtimeStory.ai below the text box.

Enter the various elements of the story you want to generate in the text box, such as story theme, characters, and plot.

Once entered, click Generate Story.

BedtimeStory.ai will generate a unique bedtime story for you with corresponding pictures

You can edit the generated story by clicking "Edit Story" at the end of the story

Read the resulting story for bedtime entertainment.
In addition, you can click here to enter BedtimeStory.ai's library and read a variety of bedtime stories.
How to login BedtimeStory.ai account?
Visit the

BedtimeStory.ai

official website and click "Get started now" to login your account.

Directly choose to log in with your Google or Apple account.
You don't need to sign up for a BedtimeStory.ai account, just log in with your Google or Apple account.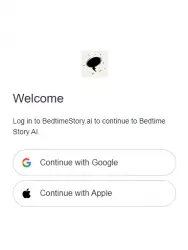 Plan

7-Day Free Trial

Alpha Pro

Enterprise

Price

Free

$9.99/month billed monthly or $8.25/month billed annually

Custom

Features

2 personalized AI generated Stories

1 image per story

AI images default style

Access to +6000 stories in Library

Access to all Authors

Share stories with unique URL anywhere on the internet

BedtimeStory Branding

Everything in Trial, plus:

Additional story formats

5 images per story

AI images multiple styles

Re-generate AI images

Profile/stories in Private Mode

Delete your stories from library

Own the rights to stories & images

Customer Support

Alpha PRO, plus:

Unlimited AI images

Create your own image style

Analytics on your stories

Export stories in different formats

1-year membership to our community of PRO Authors

Premium Customer Support
BedtimeStory.ai is a tool that generates personalized bedtime stories in seconds. It creates custom bedtime stories based on information and options provided by the user.
What languages does BedtimeStory.ai support?
BedtimeStory.ai can generate stories in multiple languages, including English, Spanish, German, French and Italian.