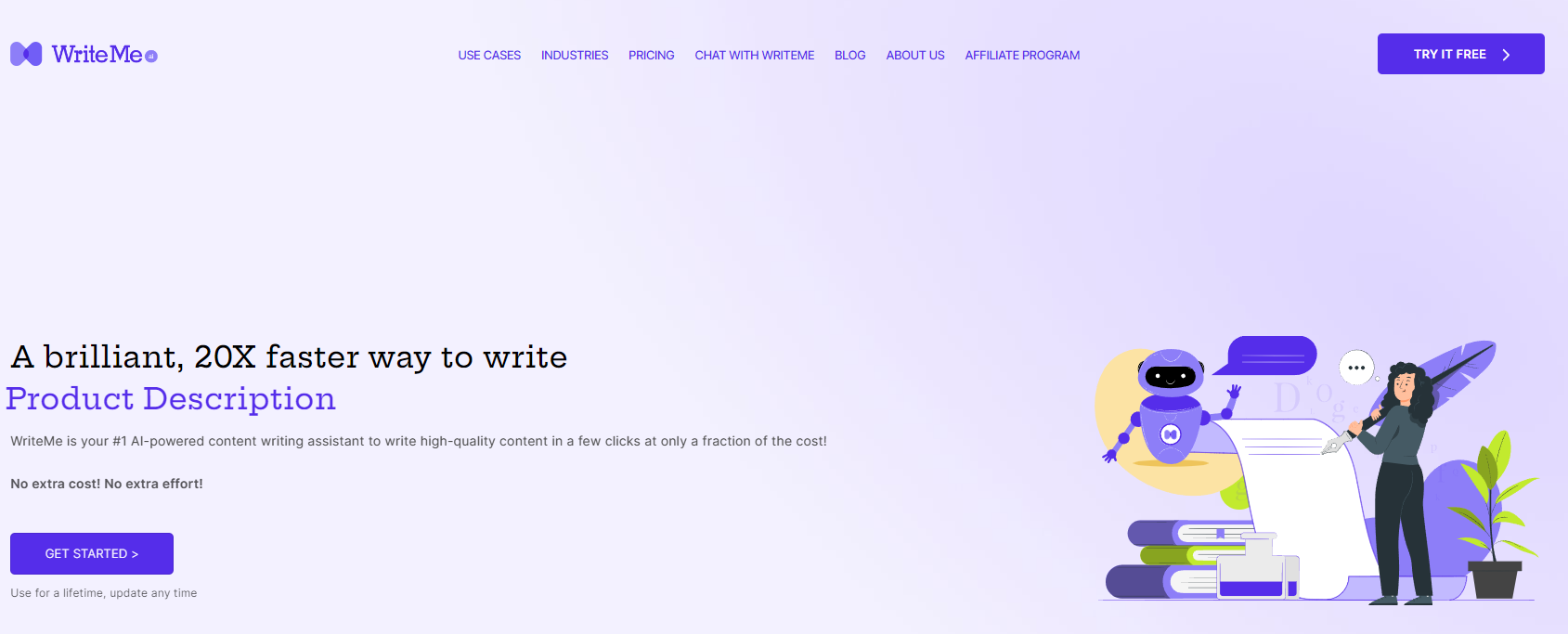 WriteMe is an AI-powered content writer and assistant that leverages advanced natural language processing and machine learning technologies to enhance productivity for businesses and individuals. It is designed to produce high-quality content for various applications with ease and efficiency.
AI-Powered Writing Assistant: Utilizes GPT-3 technologies for seamless idea generation and content creation at scale.
Versatile Content Creation: Capable of writing emails, blogs, articles, and social media ads.
User-Friendly Interface: Simple project creation with options to set tone, keywords, and writing style.
Multiple Use Cases: Ideal for website managers, marketing strategists, and content creators for managing emails, social media ads, blogs, and articles.
Diverse Product Suite: Includes AI Email Generator, Social Media Ads Generator, Blog Idea and Outline Generator, and Complete Blog Writer.
Browser Extension: Offers a browser extension for easy integration with any input box encountered online.
Community Engagement: Active presence on social media platforms and an official blog with insightful posts.
Language Support: Supports multiple languages for content generation.
Content Customization: Incorporates copywriting formulas like AIDA and PAS and allows for the generation of multiple output versions.