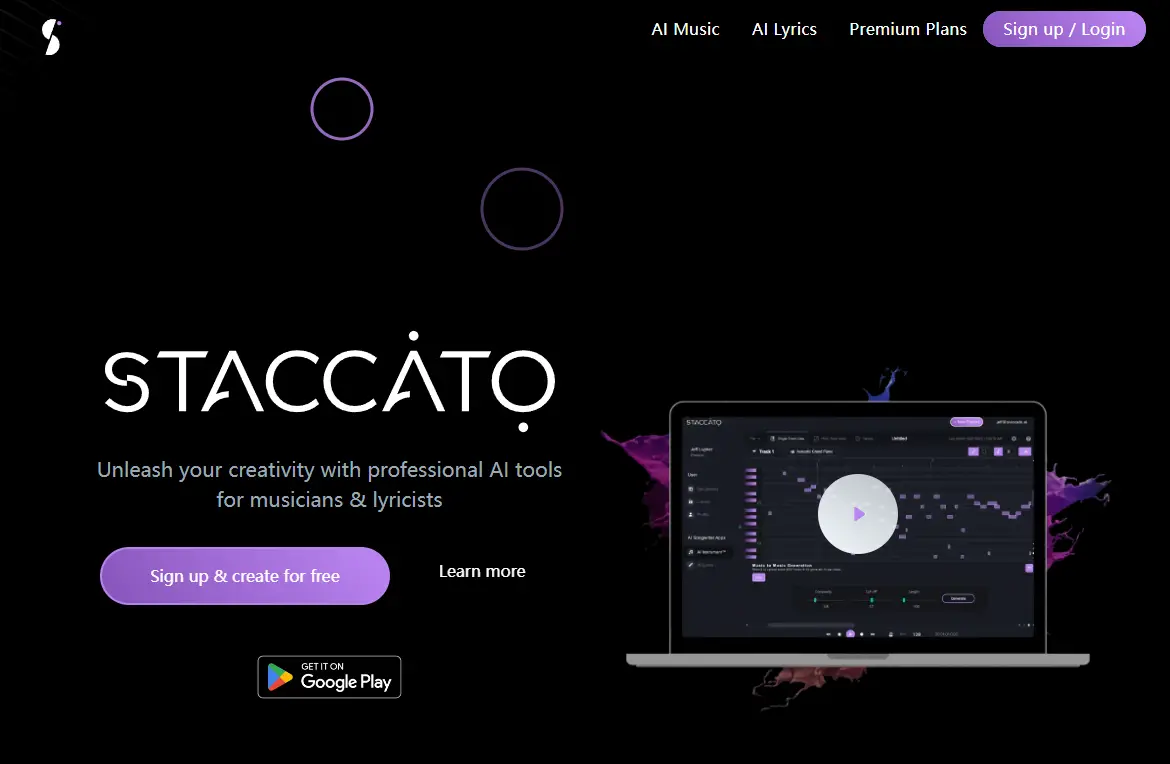 Staccato is an innovative platform designed to unleash the creativity of musicians and lyricists through the use of generative AI tools for music and lyrics. It's like having an AI co-writer that can inspire new melodies, suggest lyrical structures, and help overcome writer's block. It's been described as an AI Lennon to your McCartney, providing a suite of tools to support the songwriting process.
AI-Driven Music and Lyrics Generation: Staccato offers AI tools that understand any genre, mood, or artist style, helping creators to spark inspiration and explore unique musical ideas.
Educational Tool: It serves as an educational platform, offering insights into song structures, rhythm patterns, and chord progressions.
AI Instrument™ and AI Lyrics: With its AI MIDI tool and lyrics writer, Staccato can generate new parts of a track or help craft memorable hooks and verses.
Integration with Digital Audio Workstations (DAWs): Staccato can be integrated directly into DAWs, allowing for intuitive MIDI generation within your existing workflow.
Song Analysis: The platform can analyze existing songs to identify patterns and structures that can enhance songwriting skills.