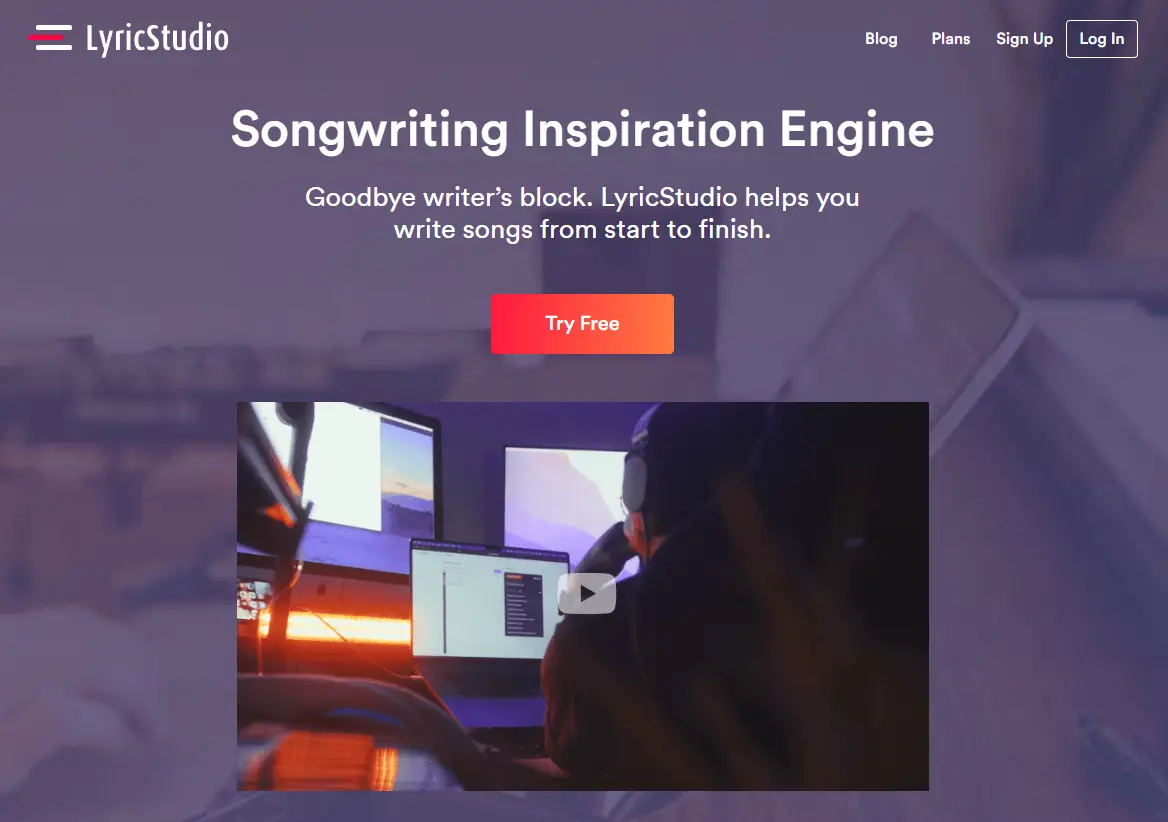 LyricStudio is an innovative songwriting tool designed to assist musicians in overcoming creative blocks. It serves as a virtual co-writer, providing inspiration, lyric suggestions, rhymes, and ideas tailored to various genres and topics. This tool is particularly beneficial for songwriters, musicians, and producers, helping over a million users unlock their creativity and complete their songs. LyricStudio stands out as a platform for self-expression, empowering users to reach their full potential as songwriters.
Key Features of LyricStudio
Infinite Smart Suggestions: LyricStudio offers endless ideas, adapting to the user's unique style, ensuring a constant flow of inspiration.
Genre and Topic Flexibility: Users can choose from a wide range of genres and topics or input their own, making it versatile for various songwriting needs.
Rhyme Assistance: The tool simplifies the process of finding rhymes, eliminating the need for a thesaurus and speeding up the lyric writing process.
Real-Time Collaboration: It allows for seamless collaboration with co-writers, enhancing the songwriting process through shared creativity.
Copyright Ownership: Users retain full rights to the lyrics they create, as LyricStudio is 100% royalty-free.
Block-Breaking Capabilities: It's particularly effective in overcoming writer's block by providing tailored suggestions based on the user's writing style and chosen topics.
User-Friendly Interface: Designed to be intuitive, it's accessible for both professional and amateur songwriters.
Community and Support: LyricStudio offers a community platform, including a Discord channel, for users to connect and share their experiences.