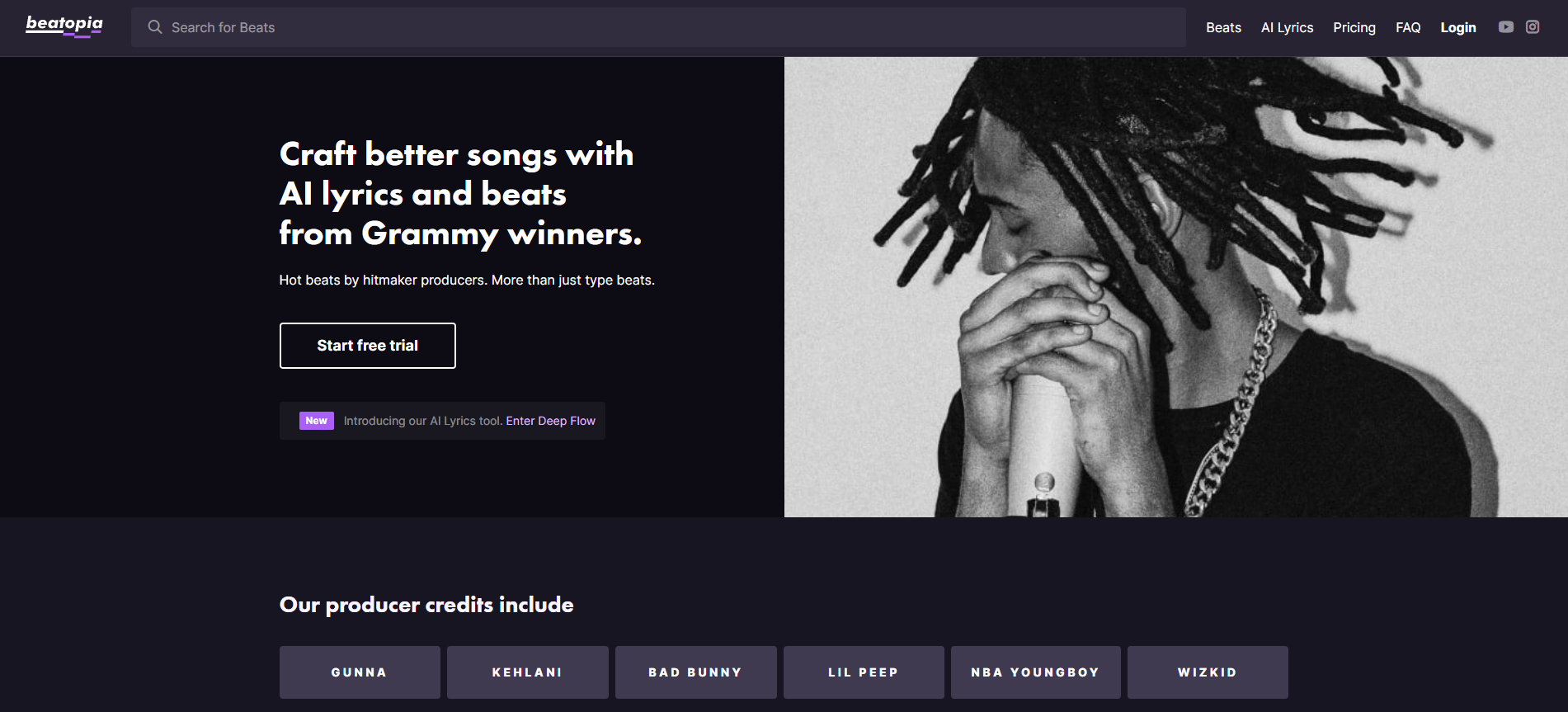 Deepswap is an online AI-powered face swap application that allows users to generate face swap videos, photos, and GIFs. It boasts over 150 million users who engage in various face-swapping activities, including movie role refacing, gender swaps, face memes, and more. The platform is designed to produce highly realistic face swap videos, showcasing individuals in actions they've never actually performed.
AI-Generated Lyrics: Beatopia's AI co-writer, known as Deep Flow™, offers real-time suggestions for phrases, words, and rhymes to help overcome writer's block and inspire creativity.
Exclusive Beats: Users have access to unique beats made by producers who have worked with top-tier artists, ensuring high-quality and distinctive sounds.
Subscription Model: Beatopia has done away with the Pay-Per-Track model, allowing for more creative freedom with a vast collection of beats available under one subscription.
Unlimited License: Every track comes with an unlimited license, giving users the liberty to use the beats for any purpose, including viral content, live performances, and music videos.
Professional Quality: Each beat is provided with a professionally mixed .wav file and 5 stems (multitrack), allowing for full customization and arrangement to fit the artist's vision.