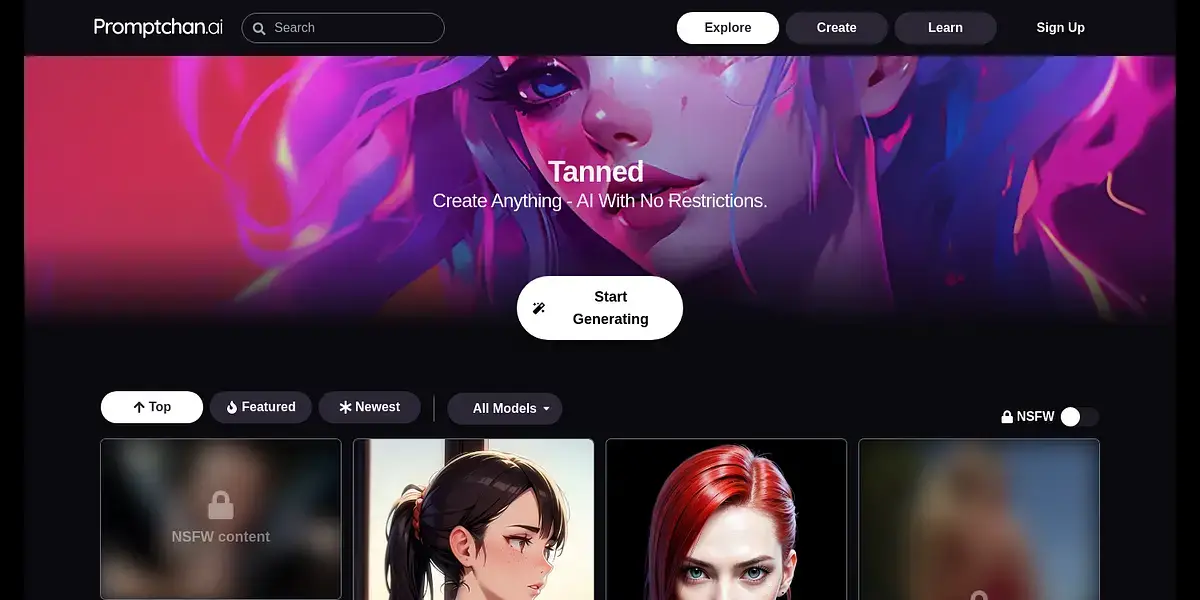 Promptchan AI is recognized as the most advanced NSFW AI Image Generator. It empowers users to create incredibly realistic uncensored AI images and art. The platform is designed to cater to a wide range of users, from artists and designers to enthusiasts, enabling them to bring their most audacious ideas to life with strikingly realistic uncensored AI images and artwork.
Promptchan AI Key Features
Vast Collection: Users can explore over 2 million adult AI images and videos crafted by the community.
Edit Mode: This feature allows users to refine and customize AI-generated images, adding a personal touch.
AI Posing: The pose feature lets users position their AI creations in various poses.
Diverse AI Art Styles: Users can choose from a wide array of AI styles, including realistic, anime hentai, and hyper-realistic images and videos.
Private AI Generation: Enhanced privacy mode for creating NSFW art.
Mobile Optimization: The platform is optimized for both desktop and mobile use.
Fast Generation: Touted as the fastest and most stable NSFW AI Image Generator.