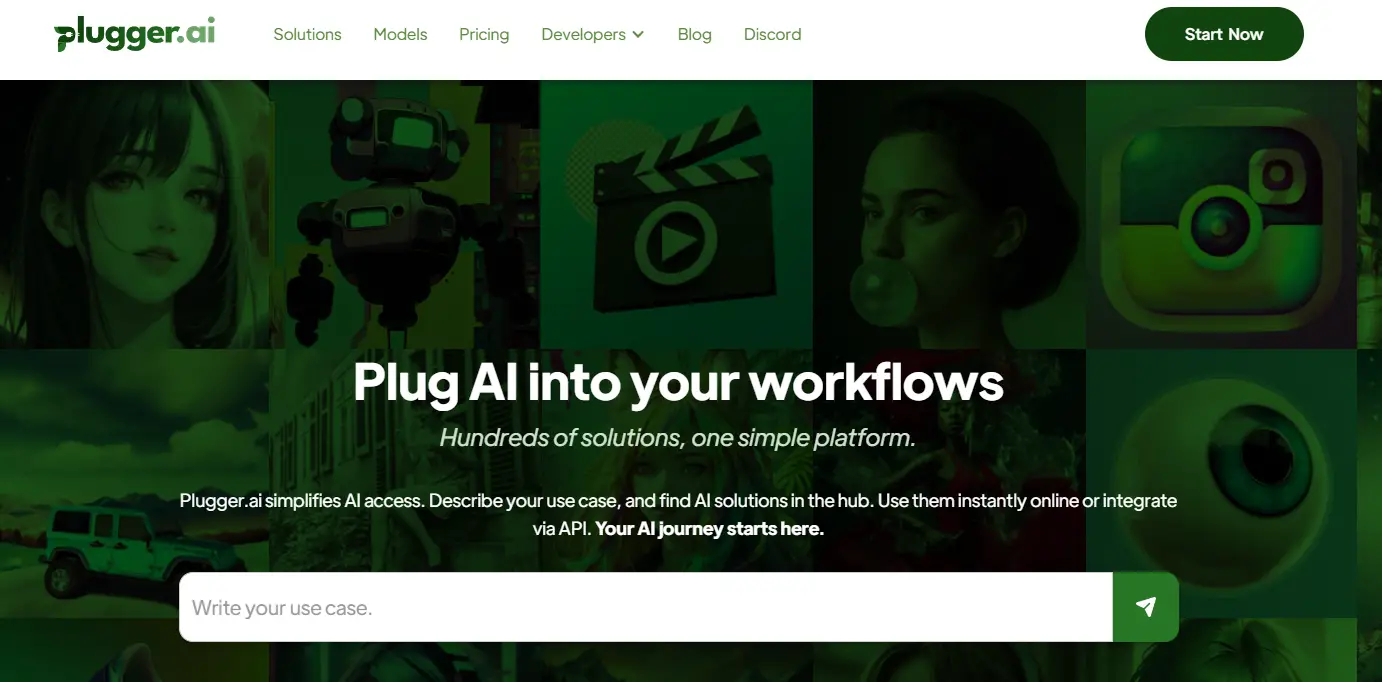 Plugger AI is a platform designed to simplify the access and use of artificial intelligence models. It serves as a hub for both private and public AI models, providing an online studio and API access. The platform is designed to be user-friendly, offering request-based pricing and a variety of models for different use cases.
Extensive Model Hub: Plugger AI hosts over 500 AI models, catering to a wide range of use cases and industries.
High Usage: The platform boasts more than 1 million executions, indicating its reliability and scale.
User Satisfaction: With over 20,000 happy users, Plugger AI has a proven track record of user satisfaction.
AI-Based Search System: It offers an AI-based search system that matches users with the most suitable models for their specific needs.
Simple User Interface: The platform provides a straightforward and intuitive user interface that allows users to run models online without any hassle.
API Access: Developers and businesses can access a vast collection of AI models through simple API calls, making it easy to integrate AI into their applications and systems.
Democratizing AI: Plugger AI aims to make AI accessible to everyone, believing that anyone can build anything at any time.