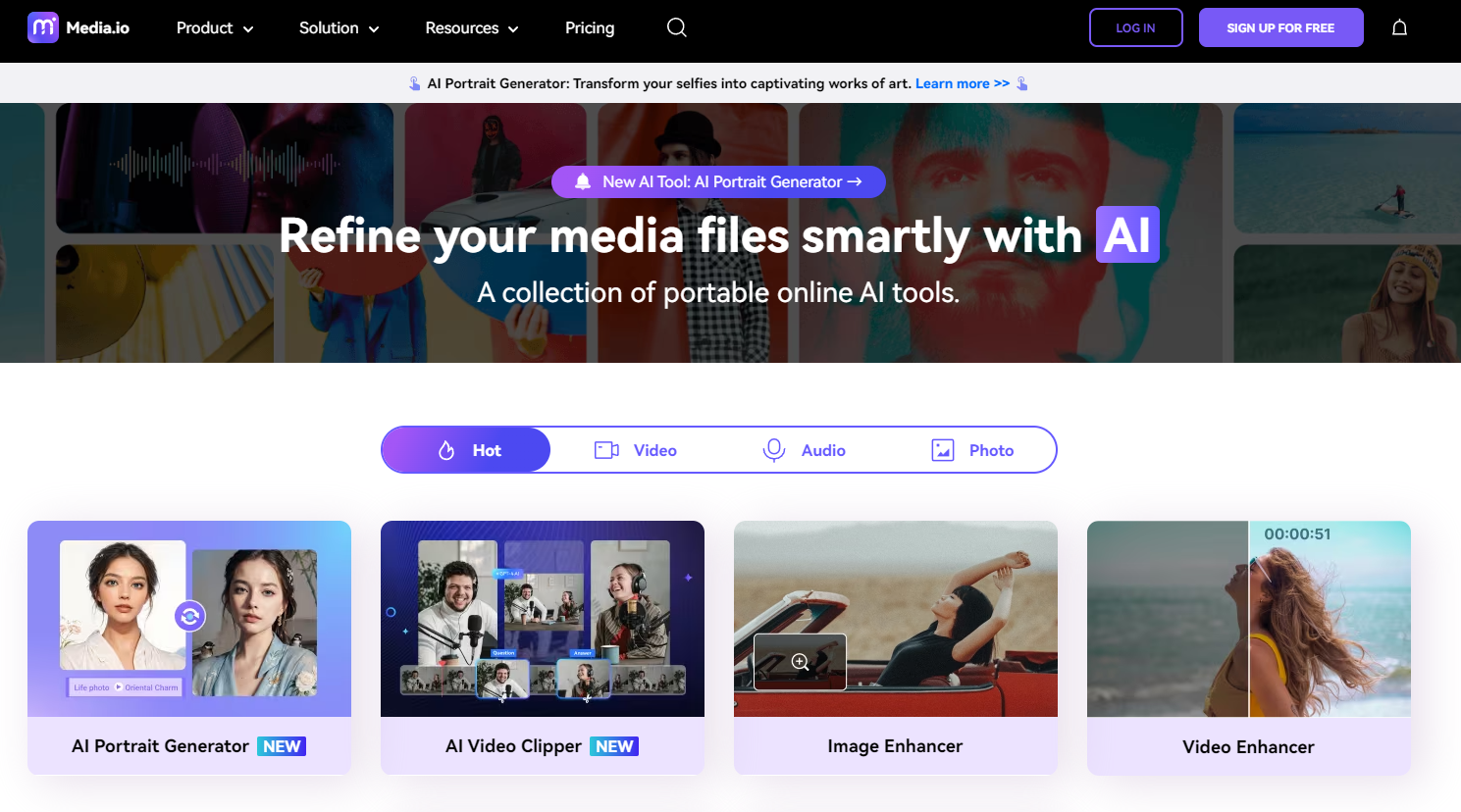 Media.io, also known as the Online UniConverter, is an AI-driven platform that simplifies the complex task of media file management. It's a versatile online tool that caters to a wide array of multimedia needs, including file conversion, compression, enhancement, and editing. With support for various audio, video, image, and document formats, Media.io stands out as a comprehensive solution for professionals and hobbyists alike. Its user-friendly interface ensures a seamless experience, allowing users to effortlessly transform their media files into the desired formats, enhance video quality, and compress files without significant quality loss. Media.io's continuous innovation in refining its tools underscores its commitment to providing a superior user experience and reliable performance for all media processing needs.
Video Converter: Converts videos into various formats swiftly, facilitating easy sharing and compatibility across different platforms.
Audio Converter: Offers conversion of audio files into multiple formats, ensuring high-quality output for every project.
Image Converter: Transforms images into high-quality formats with just a few clicks, supporting BMP, TIFF, PNG, and JPG.
Video Editor: Provides comprehensive editing tools to flip, rotate, crop, trim, and adjust videos, catering to social media content creators.
Video Compressor: Enables users to compress videos in any format quickly, adjusting file format, output size, and resolution.
Audio Compressor: Compresses audio files without quality loss, supporting a wide range of audio formats for online processing.
Image Compressor: Reduces image file sizes significantly without compromising picture quality, supporting PNG, JPEG, and JPG formats.
GIF Maker: Creates GIFs from videos or images, offering a fun way to engage with content on social media platforms.