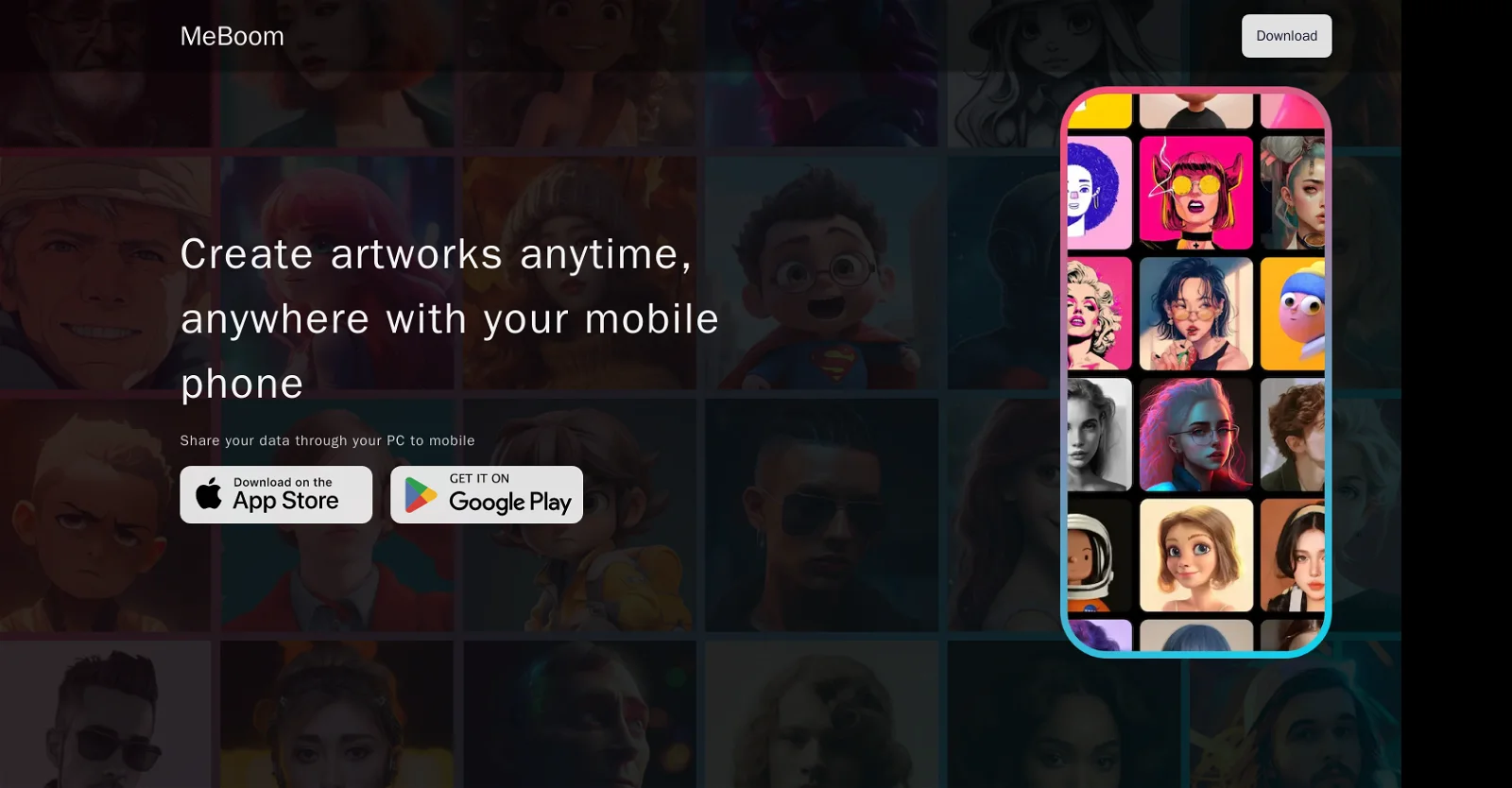 MeBoom is an innovative application that allows users to unleash their creativity by generating personalized AI photos. It serves as a platform for expressing one's true self on social media through AI-generated profile pictures, avatars, or images that resonate with the user's personality.
AI Photo Generator: MeBoom's core feature is its AI Photo Generator, which enables users to create unique and personalized images. These images can range from classic avatars to more complex and detailed AI-generated photos.

Diverse Art Styles: Users can transform their photos or videos into various AI art styles. This feature offers limitless possibilities, allowing users to choose art styles that best resonate with their preferences.

Themes for Every Taste: The app provides a wide array of themes to cater to different interests, such as anime, gaming, or celebrity-inspired photos. This diversity ensures that every user finds something that aligns with their interests.

Customization and Personalization: MeBoom allows users to craft their digital persona in a way that truly represents them. The app offers extensive customization options in terms of features, styles, and themes.

Seamless Social Media Integration: The app is optimized for major social media platforms like TikTok, Instagram, and Facebook, ensuring that users can easily share their AI-generated photos across different networks.

Fandom Celebration: For fans of anime, movies, or video games, MeBoom offers AI photos that pay homage to favorite characters and franchises, allowing users to showcase their fandom creatively.