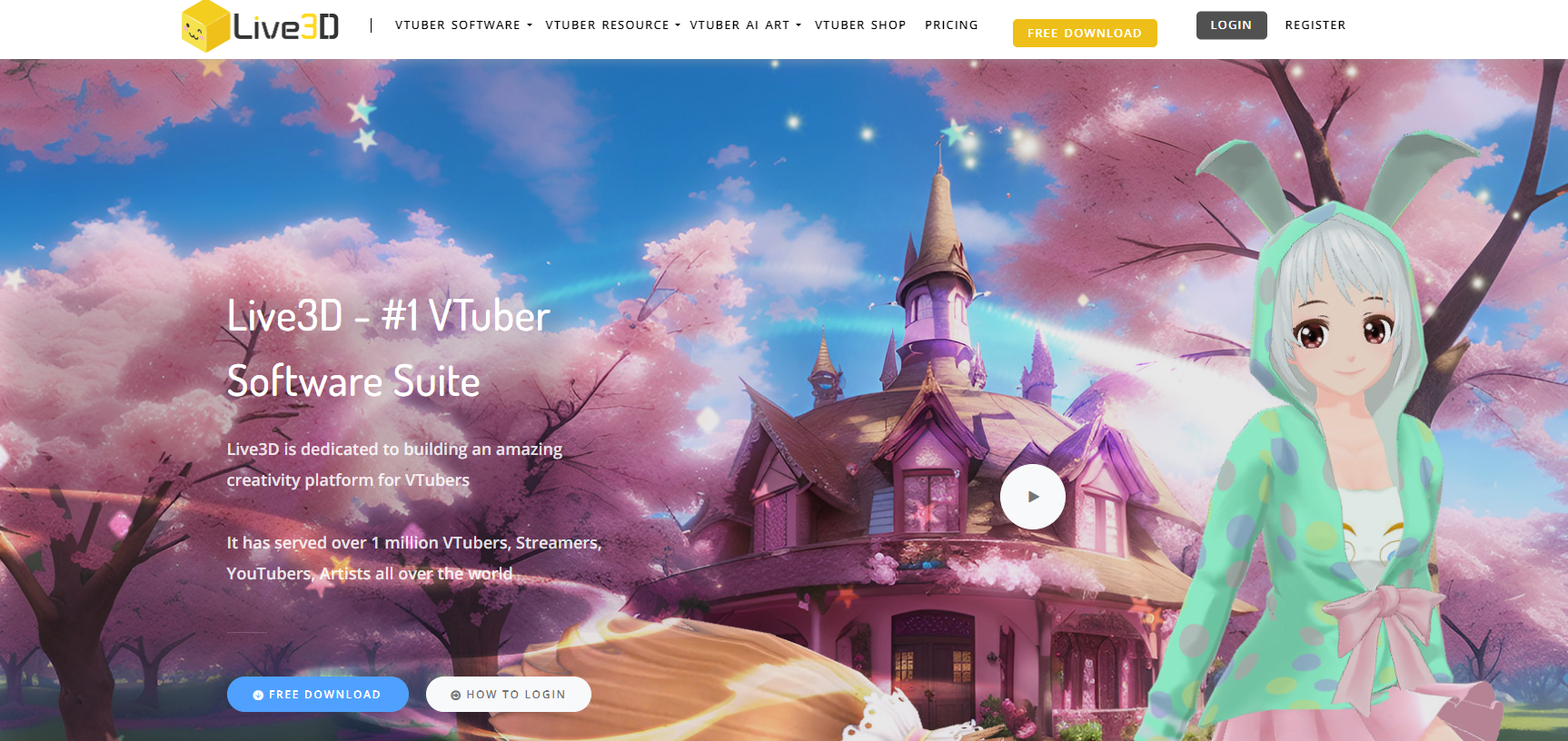 Live3D is a comprehensive platform dedicated to VTubers. It provides a suite of tools and resources for VTubers, streamers, YouTubers, and artists. The platform has served over 1 million users from all over the world.
VTuber Maker: This tool allows users to bring their VTuber avatar to life. It offers fast and high-quality face tracking, a variety of 3D VTuber avatars, interactive effects, and smooth hand tracking via various devices.
VTuber Editor: A professional VRM model editor that lets users load their VRM models and backgrounds, customize 3D animations, avatar emotes, and more.
VTuber Gallery: Provides a variety of anime poses for VTubers and can be used as a reference for drawing, posters, or illustrations.
VTuber Extension: Enhances VTuber livestreams by allowing users to customize virtual effects, change stream stickers, and drive engagement.