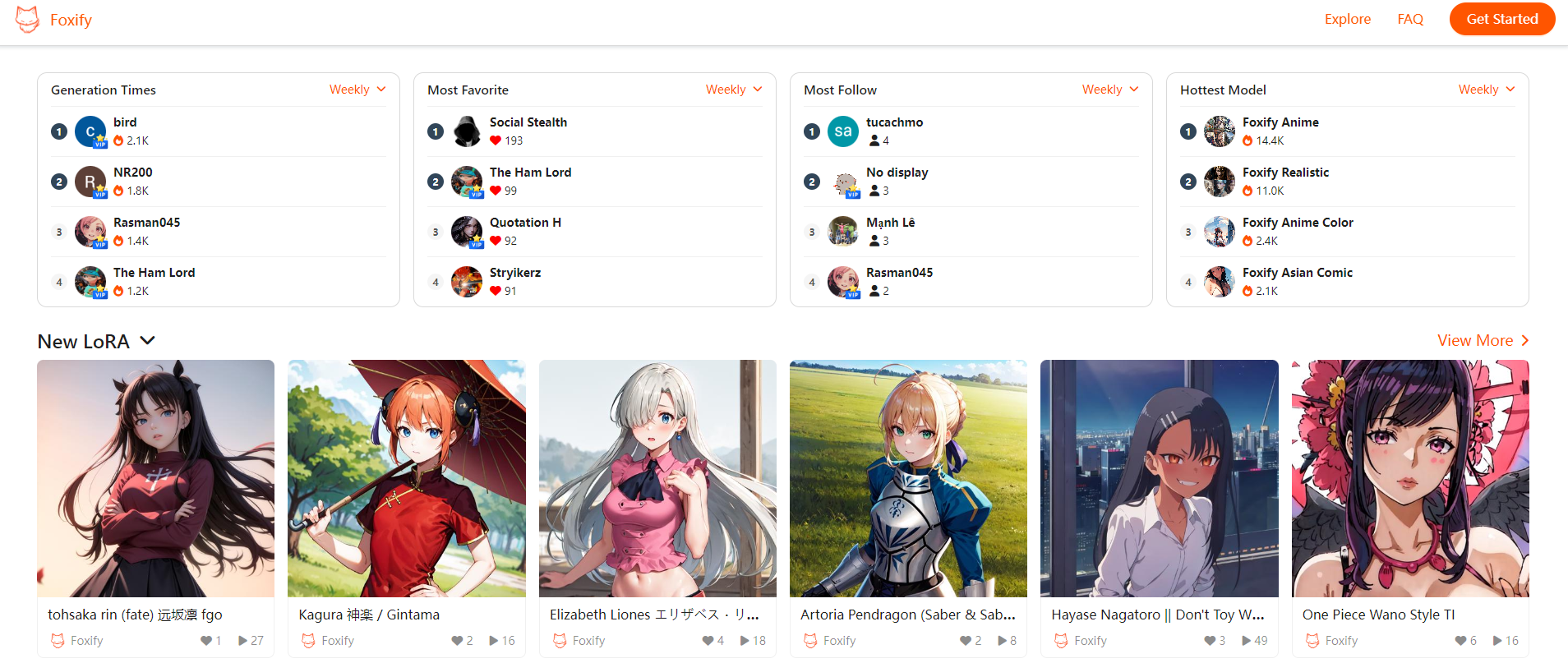 Foxify is a free-to-use online AI image creator that enables users to create a wide array of visual content. It's designed for generating art, social media posts, presentations, posters, videos, logos, and more. It stands out for its focus on ease of use and accessibility, allowing people of all skill levels to express themselves creatively.
AI Art Generator: Foxify leverages AI to help users generate artwork, particularly in anime styles, with minimal effort.
Diverse Creation Tools: It offers a variety of tools for creating different types of visual content, from social media graphics to videos.
Community Engagement: Users can share their creations and interact with other artists, with features like most favorites and most follows indicating a social component.
Weekly Rankings: There are weekly rankings to highlight the most popular creations and users, fostering a sense of competition and recognition within the community.